| | |
| --- | --- |
| Alt Names | Sheridan Mountain, Sheridan Mountain / Smith Mesa, Camp Wood, Sheridan Mountain Smith Mesa OHV Trail System, Cottonwood Mountain, Stinson Mountain, Connell Mountains, BT Butte, Sheriden Mountain, Cedar Mesa, Sycamore Rim, Sycamore Mesa, Jones Mountain, Sheridan Mt. / Smith Mesa, Prescott National Forest, Chino Valley Ranger District |
DESCRIPTION
This forested area offers some long and challenging ATV double-track loops with great panoramic views. Most of the trails are very manageable, but a few of them are relentlessly chunky so be prepared for a little bit of a bashing.
In addition to the trails, it is also possible to do long cruising loops on the smooth forest service roads which take you past some interesting old corrals and through a couple of shallow stream crossings.
With about 40 miles of trails, this is a great area for a full day ride, or two days of exploration, but the trails are generally more suited to ATVs than motorcycles. If you enjoy mountain views and you don't mind going slower on the rockier parts, you'll really enjoy this ride. Camping is permitted at Camp Wood staging area but there are no services.
Trail Map...
Directions...
Nearby Trails...
LOCATION
Nearest City

Prescott, AZ

From: Prescott, AZ
1) Take CR-5 (Williamson Valley Road) north 22.1 miles
2) Turn left (west) on NF-21, continue 15.5 miles
3) Turn right (north) on NF-95, continue about 100 feet. Campsite/staging is on the right
4) Or continue .25 miles further along NF-95 to the larger staging area (recommended for RV's).
QUALITY
Pros
free camping, long trail loops, great scenery
Cons
lots of sharp rocks, no services, trail loops are long, very long access road - 15 mile dirt access road - is graded but long and slow, no single track motorcycle trails
Rating
Good

Recommended Stay
1-2 Days
Spring/Fall
TERRAIN
Square Miles
130
Miles Of Trail
40
Climate Type
Forest
Elevation
3500 to 6500 ft.
Trail Maintenance
Marked, Not Rated, Lightly Maintained
Loose Dirt
Little
Hard Pack
Mostly
Sand
None
Mud
None
Dust
Little
Rocks
All
Trees
Many
Steep Hills
Some
Water Crossings
Few
Small Jumps
Few
Large Jumps
None
Berms
Few
Sand/Gravel Pits
None
Single Track
None
Roads
Few
Intersections
Few
Rider Traffic
Few
Shade
Many
Ranges/Gunfire
None
Hazards
Few
Novice
Little
Amateur
Mostly
Expert
Some
Comment
rocks, rocks and more rocks
REGULATIONS
Permit Required
Yes
Dates Open
Year-Round
Spark Arrestor
Yes
Noise Limit
Yes (96 dB)
Night Riding
Unknown
Flags
Not Required
Two Strokes
No Restriction
Cross Country
Prohibited
ATVs
No Restriction
UTVs
Prohibited
4x4s (registered)
Prohibited
Unregistered Cars/4x4s/Buggies
Prohibited
Bicycles
No Restriction
Hiking
No Restriction
Horseback
No Restriction
Camping
Some Areas
Campfires
Some Areas
Alcohol
No Restriction
Fireworks
Prohibited
Firearms
Prohibited
Law Enforcement
Few/Periodic
Insurance
FEES
Parking
Yes ($5.00)
day use area fee
Entry
No ($0.00)

Riding
No ($0.00)

Camping
No ($0.00)

KEY SERVICES
First Aid
30+ Miles (SE)
Gasoline
30+ Miles (SE)
Diesel
30+ Miles (SE)
Water
30+ Miles (SE)
RV Hookup
30+ Miles (SE)
RV Disposal
30+ Miles (SE)
Campground
30+ Miles (SE)
Conv Store
30+ Miles (SE)
Swim Area
30+ Miles (SE)
Water Body
30+ Miles (SE)
Boat Ramp
30+ Miles (SE)
CONTACTS
Contact Info
Prescott National Forest - Chino Valley Ranger District
735 N. Hwy 89
Chino Valley, AZ 86323
(928) 777-2200
www.fs.usda.gov

Contact Info
Arizona Game & Fish Department
(602) 942-3000
www.azgfd.gov

Comment
OHV Decal Info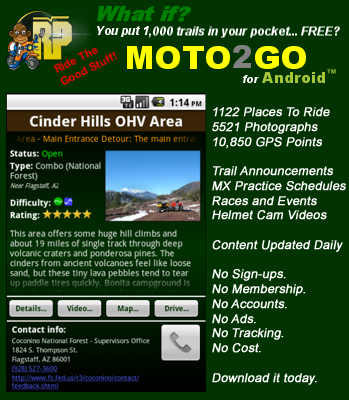 Sheridan Mountain Smith Mesa OHV Trail System Photo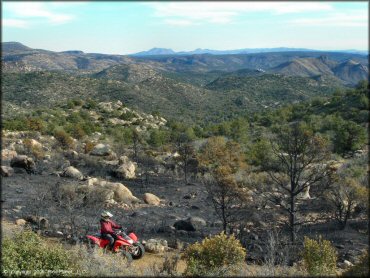 Sheridan Mountain Smith Mesa OHV Trail System Photo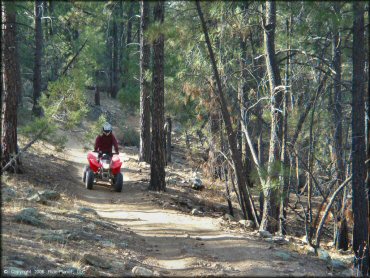 Sheridan Mountain Smith Mesa OHV Trail System Photo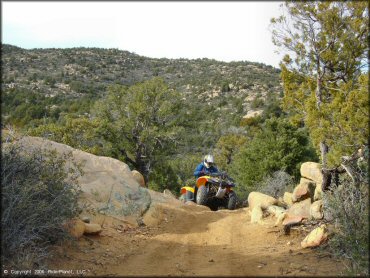 Sheridan Mountain Smith Mesa OHV Trail System Photo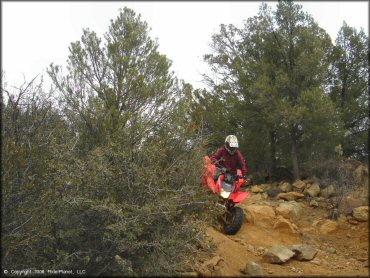 Sheridan Mountain Smith Mesa OHV Trail System Photo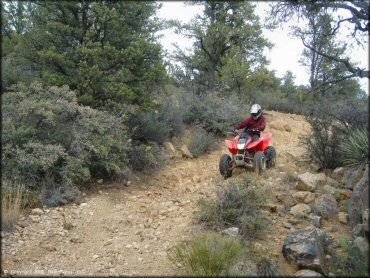 Sheridan Mountain Smith Mesa OHV Trail System Photo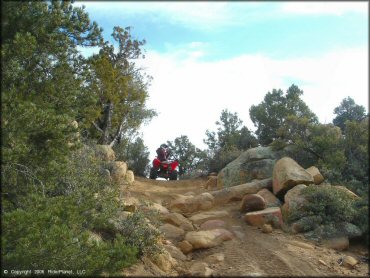 Sheridan Mountain Smith Mesa OHV Trail System Photo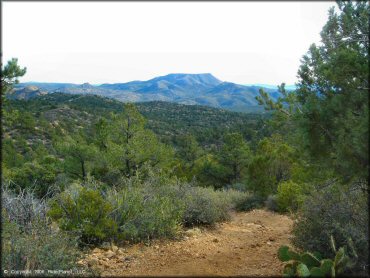 Sheridan Mountain Smith Mesa OHV Trail System Photo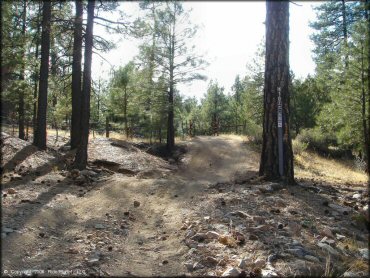 Sheridan Mountain Smith Mesa OHV Trail System Photo
Sheridan Mountain Smith Mesa OHV Trail System Photo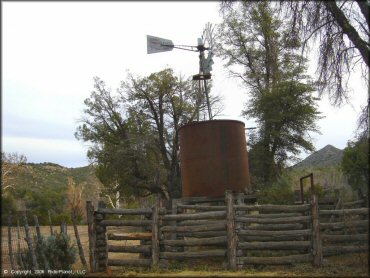 Sheridan Mountain Smith Mesa OHV Trail System Photo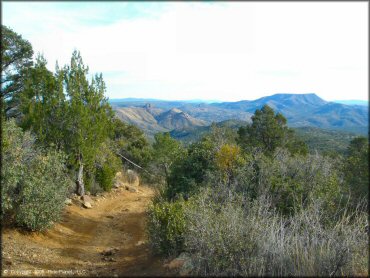 Sheridan Mountain Smith Mesa OHV Trail System Photo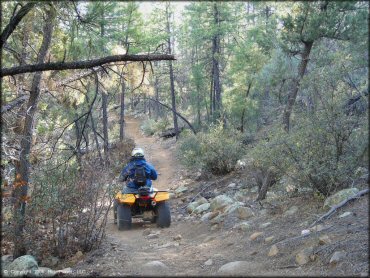 Sheridan Mountain Smith Mesa OHV Trail System Photo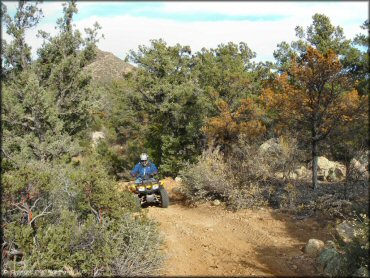 Sheridan Mountain Smith Mesa OHV Trail System Photo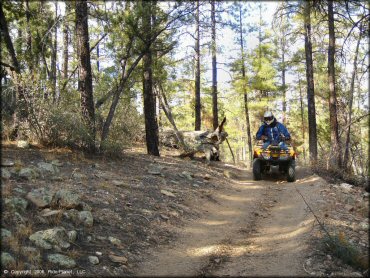 Sheridan Mountain Smith Mesa OHV Trail System Photo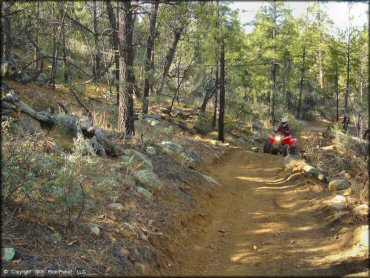 Sheridan Mountain Smith Mesa OHV Trail System Photo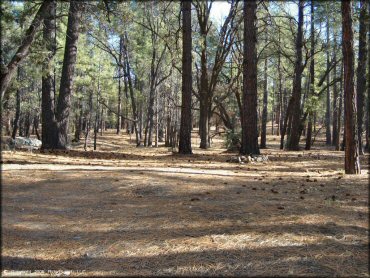 Sheridan Mountain Smith Mesa OHV Trail System Photo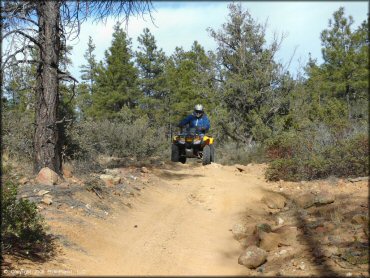 Sheridan Mountain Smith Mesa OHV Trail System Photo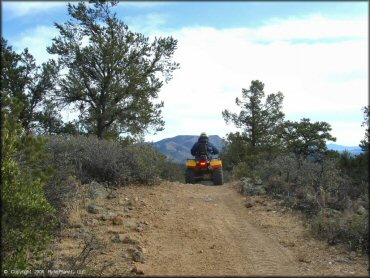 Sheridan Mountain Smith Mesa OHV Trail System Photo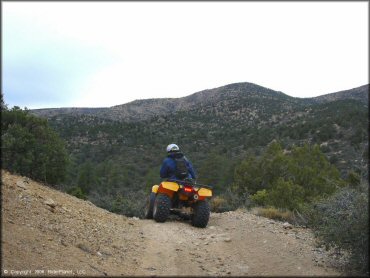 Sheridan Mountain Smith Mesa OHV Trail System Photo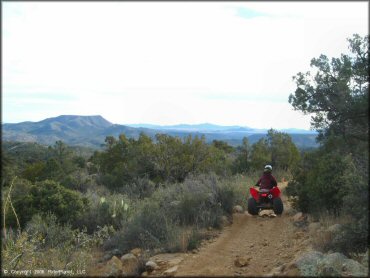 Sheridan Mountain Smith Mesa OHV Trail System Photo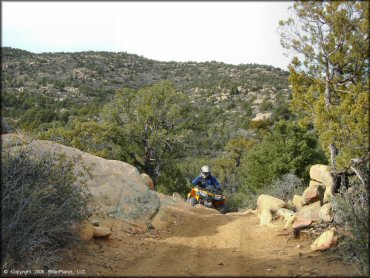 Sheridan Mountain Smith Mesa OHV Trail System Photo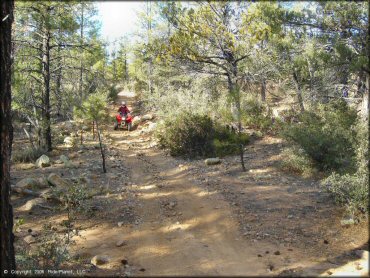 Sheridan Mountain Smith Mesa OHV Trail System Photo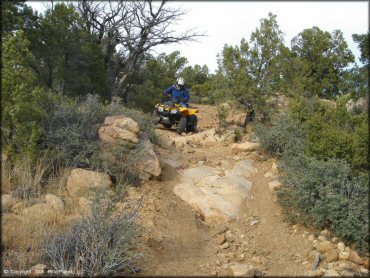 Sheridan Mountain Smith Mesa OHV Trail System Photo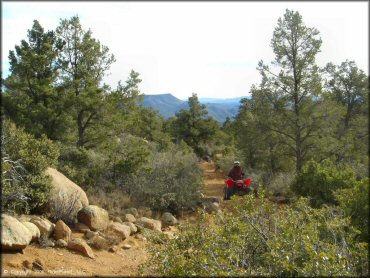 Sheridan Mountain Smith Mesa OHV Trail System Photo
Sheridan Mountain Smith Mesa OHV Trail System Photo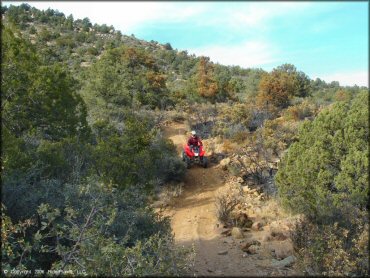 Sheridan Mountain Smith Mesa OHV Trail System Photo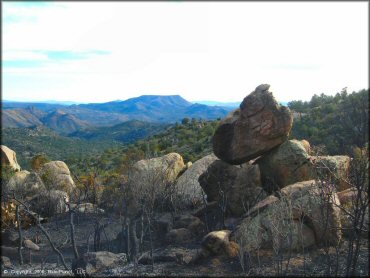 Sheridan Mountain Smith Mesa OHV Trail System Photo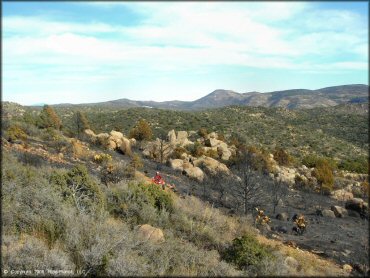 Sheridan Mountain Smith Mesa OHV Trail System Photo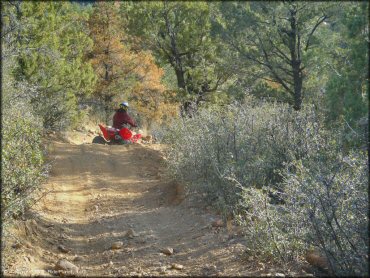 Sheridan Mountain Smith Mesa OHV Trail System Photo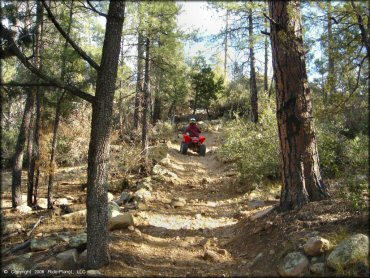 Sheridan Mountain Smith Mesa OHV Trail System Photo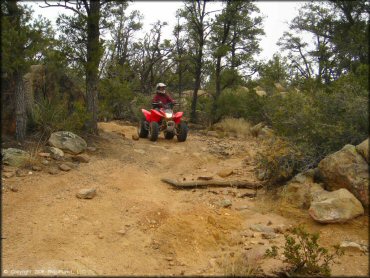 Sheridan Mountain Smith Mesa OHV Trail System Photo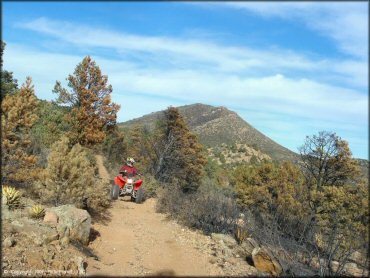 Sheridan Mountain Smith Mesa OHV Trail System Photo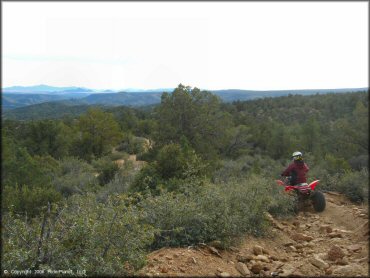 Sheridan Mountain Smith Mesa OHV Trail System Photo