| | |
| --- | --- |
| Alt Names | Shadow Mountains, Mojave Desert, Crows Nest, Resurrection Hill, Twin Hills Road, Rabbit Hole Mine |
DESCRIPTION
This large and open area is located in the Mojave Desert and consists of a dry lakebed and miles of surrounding sand washes, desert trails and scattered play areas to explore.
There is no shade and it can be quite windy making the trails and lakebed very dusty. The area is open year round but the lakebed may be off limits during wet weather.
During weekends this place can be packed with visitors (dry lake racing) but it gets very little use during the week. Beginning October 1, 2008 El Mirage Cooperative Management Area became a fee-based area.
Daily passes start at $15.00, but weekly and annual passes are also available and offer significant savings. On site kiosk machines accept credit cards and cash (exact change only).
Trail Map...
Directions...
Nearby Trails...
LOCATION
Nearest City

Adelanto, CA

From: Adelanto, CA
1) Take US-395 to Chamberlin Ave.
2) Turn west on Chamberlin Avenue, continue 2.2 miles
3) Turn right (north) on Koala Avenue, continue 1 mile
4) Turn left (west) on El Mirage Road, continue 5 miles
5) Turn right (north) on Mountain View Road, continue 1.5 miles
6) Turn left (west) on Bella Vista Drive, continue .3 miles.
7) Stage anywhere.

Alt Staging Directions:
8) Continue past Bella Vista Drive about .5 miles
9) Continue past stop sign about .5 miles (paved road will turn to dirt)
10) Stage anywhere.
TYPE OF AREA
Area
Trail, dry lake bed
QUALITY
Pros
free, can camp anywhere, miles of trails to explore, descent desert scenery
Cons
no shade, windy, dusty, very busy during weekends
Rating
Good

Recommended Stay
1-2 Days
Fall/Winter
TERRAIN
Square Miles
38
Miles Of Trail
40
Climate Type
Desert
Elevation
2800 to 3800 ft.
Trail Maintenance
Marked, Not Rated, Lightly Maintained
Loose Dirt
Little
Hard Pack
Mostly
Sand
Some
Mud
Little
Dust
All
Rocks
Little
Trees
None
Steep Hills
Few
Water Crossings
None
Small Jumps
Few
Large Jumps
None
Berms
None
Sand/Gravel Pits
None
Single Track
None
Roads
Some
Intersections
All
Rider Traffic
All
Shade
None
Ranges/Gunfire
Few
Hazards
Few
Novice
Mostly
Amateur
Some
Expert
Little
REGULATIONS
Permit Required
Yes
Dates Open
Year-Round
Spark Arrestor
Yes
Noise Limit
Yes (96 dB)
Whip Flags
Not Required
Maximum Vehicle Width
No Restriction
Motorcycles
Permitted
ATVs
Permitted
UTVs / SXS
Permitted
SUVs / Jeeps (registered)
Permitted
Dune Buggy/Sand Rail
4x4 (unregistered)
Some Areas
Two Strokes /
2 Cycle Engines
Certain Times
Helmets Required
Yes
Bicycles
No Restriction
Hiking
No Restriction
Horseback
No Restriction
Camping
No Restriction
Campfires
No Restriction
Night Riding
Yes
Cross Country
Permitted
Alcohol
No Restriction
Fireworks
Prohibited
Firearms
Prohibited
Emergency / Law Enforcement
Few/Periodic
Insurance
FEES
Parking
No ($0.00)

Entry
Yes ($15.00)
($30 Weekly / $90 Annual)
Riding
No ($0.00)

Camping
No ($0.00)

Comment
This area was free, but starting Wednesday, October 1, 2008 El Mirage Cooperative Management Area has become a fee area.
KEY SERVICES
First Aid
20-30 Miles (SE)
Gasoline
5-20 Miles (SE)
Diesel
5-20 Miles (SE)
Water
5-20 Miles (SE)
RV Hookup
5-20 Miles (SE)
RV Disposal
5-20 Miles (SE)
Campground
5-20 Miles (SE)
Conv Store
5-20 Miles (SE)
Swim Area
30+ Miles (SE)
Water Body
20-30 Miles (SE)
Boat Ramp
30+ Miles (SE)
CONTACTS
Contact Info
BLM - Barstow Field Office
2601 Barstow Road
Barstow, CA 92311
(760) 388-4411
www.blm.gov

Comment
Extension 1
Contact Info
Friends of El Mirage
75 Colusa Road
El Mirage, CA 92301
www.elmirage.org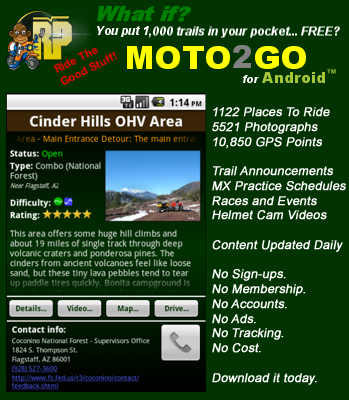 El Mirage Dry Lake OHV Area Trail Photo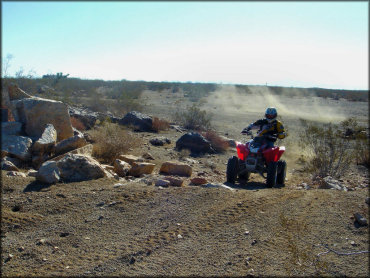 El Mirage Dry Lake OHV Area Trail Photo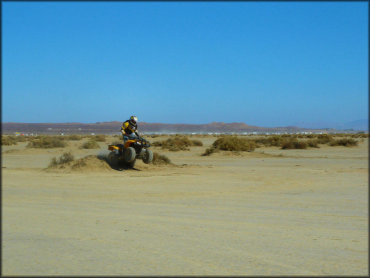 El Mirage Dry Lake OHV Area Trail Photo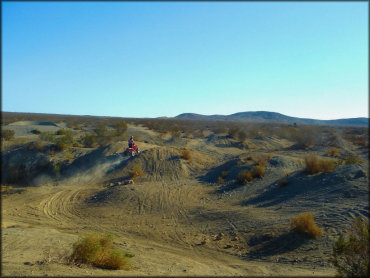 El Mirage Dry Lake OHV Area Trail Photo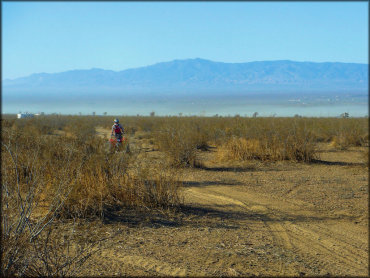 El Mirage Dry Lake OHV Area Trail Photo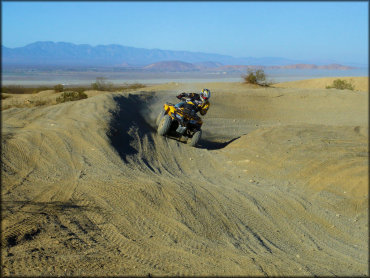 El Mirage Dry Lake OHV Area Trail Photo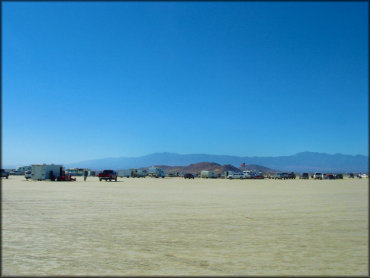 El Mirage Dry Lake OHV Area Trail Photo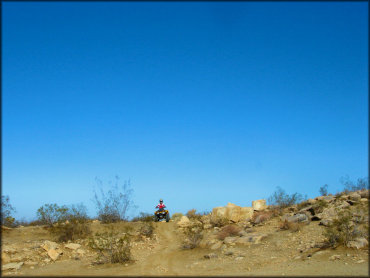 El Mirage Dry Lake OHV Area Trail Photo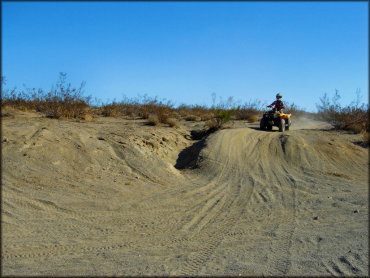 El Mirage Dry Lake OHV Area Trail Photo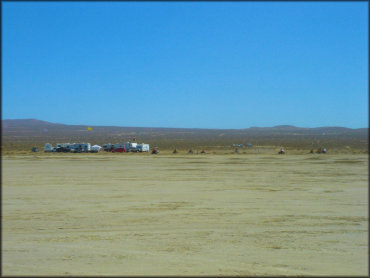 El Mirage Dry Lake OHV Area Trail Photo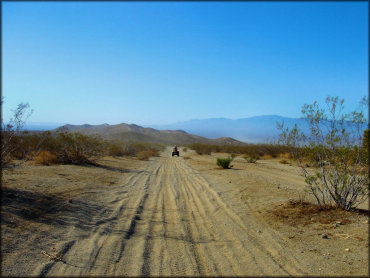 El Mirage Dry Lake OHV Area Trail Photo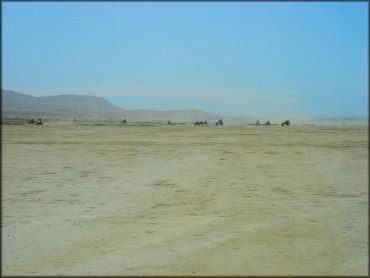 El Mirage Dry Lake OHV Area Trail Photo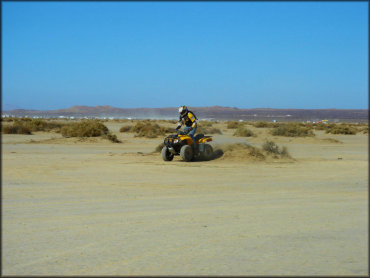 El Mirage Dry Lake OHV Area Trail Photo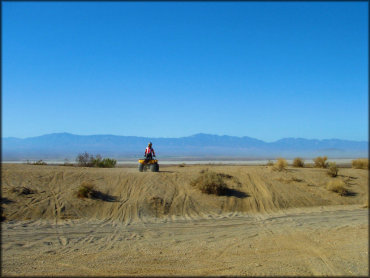 El Mirage Dry Lake OHV Area Trail Photo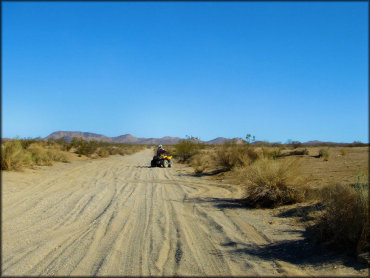 El Mirage Dry Lake OHV Area Trail Photo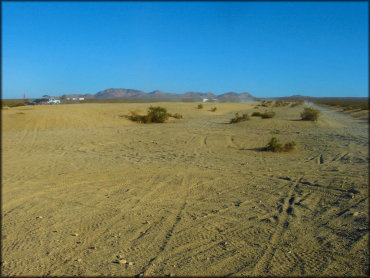 El Mirage Dry Lake OHV Area Trail Photo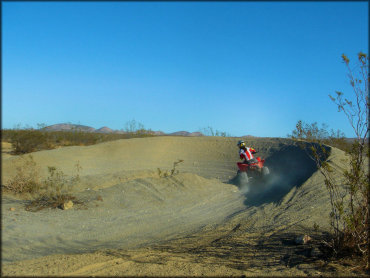 El Mirage Dry Lake OHV Area Trail Photo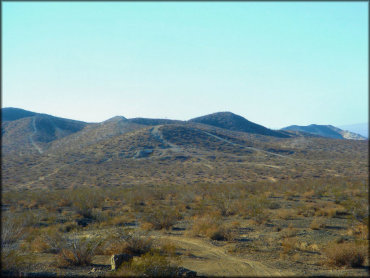 El Mirage Dry Lake OHV Area Trail Photo
El Mirage Dry Lake OHV Area Trail Photo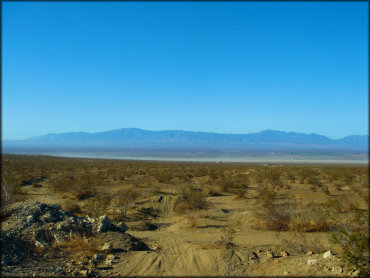 El Mirage Dry Lake OHV Area Trail Photo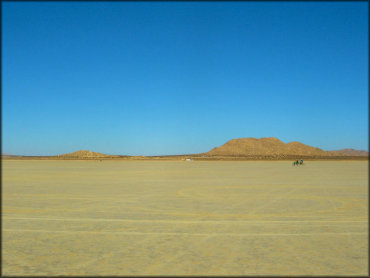 El Mirage Dry Lake OHV Area Trail Photo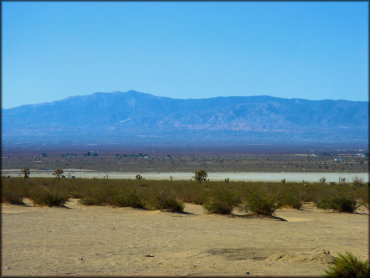 El Mirage Dry Lake OHV Area Trail Photo
El Mirage Dry Lake OHV Area Trail Photo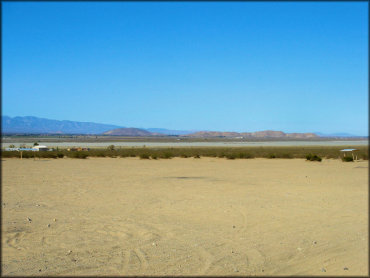 El Mirage Dry Lake OHV Area Trail Photo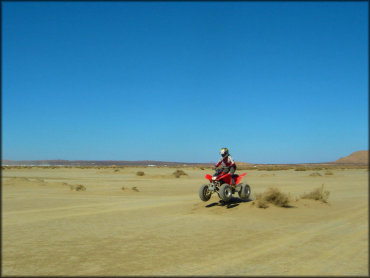 El Mirage Dry Lake OHV Area Trail Photo