| | |
| --- | --- |
| Alt Names | Effingham County, Chatham County, Stagecoach Road |
DESCRIPTION
This brand new offroad park opened for business in March 2010 and offers over 20 miles of trails, mud bogs plus a peewee track and a one mile natural terrain motocross track. Trails can get very muddy and slick during wet weather. A peewee track is available plus an adult track is in the works. The area features a large and flat staging area with ample parking. Camping is permitted and both primitive sites and RV hookups are available. Other amenities include restroom and shower facilities, a concession stand and a large swimming pond with a rope swing. Occasional music concerts are held throughout the year.
OHV Area Map...
Directions...
Nearby OHV Areas...
LOCATION
Nearest City

Bloomingdale, GA

Address
108 Godley Road, Bloomingdale, GA 31302
From: Savannah, GA
1) Take I-16 west to exit 157B/I-95 north
2) Merge on I-95 north, continue 2.4 miles to exit 102
3) Turn left (west) off the exit ramp on SR-80, continue 5.1 miles
4) Turn right (north) on Stagecoach Road, continue about 2.5 miles
5) Park entrance is on the left (north).
TYPE OF AREA
Area
Trail, Track
| | |
| --- | --- |
| Land | Privately Owned / Commercial |
QUALITY
Rating
Good

Recommended Stay
Full Day

TERRAIN
Square Miles
2
Miles Of Trail
20
Climate Type
Swamp
Elevation
20 to 40 ft.
Trail Maintenance
Marked, Not Rated, Not Maintained
Hard Pack
Some
Mud
Mostly
Dust
Little
Trees
Many
Water Crossings
Some
Roads
Few
Intersections
Some
Rider Traffic
Some
Shade
Some
Ranges/Gunfire
None
Hazards
Few
Novice
Some
Amateur
Mostly
Expert
Little
MX TRACK
Features
Public
Max Engine Size
No Maximum
Min Engine Size
No Minimum
REGULATIONS
Permit Required
No
Dates Open
Saturday and Sunday 9:30am-6pm
Spark Arrestor
Recommended
Noise Limit
Night Riding
No
Flags
Not Required
Two Strokes
No Restriction
ATVs
No Restriction
UTVs
No Restriction
4x4s (registered)
No Restriction
Unregistered Cars/4x4s/Buggies
No Restriction
Bicycles
No Restriction
Hiking
No Restriction
Horseback
Camping
Campfires
Alcohol
Prohibited
Fireworks
Prohibited
Firearms
Prohibited
Law Enforcement
Insurance
Comment
Helmets are required while on the motocross tracks and on all riders age 17 and younger.
FEES
Parking
No ($0.00)

Entry
No ($0.00)

Riding
Yes ($20.00 per rider)
12 and under - $10
Camping
Yes
Tent: $0.00
RV: $20.00
Addtl. Vehicle: $0.00

KEY SERVICES
First Aid
5-20 Miles (SE)
Gasoline
1-5 Miles (E)
Diesel
1-5 Miles (E)
Water
5-20 Miles (E)
RV Hookup
On Site
RV Disposal
5-20 Miles (E)
Campground
On Site
Conv Store
1-5 Miles (E)
Swim Area
On Site
Water Body
On Site
Boat Ramp
5-20 Miles (SE)
CONTACTS
Contact Info
Big Nasty ATV Park
108 Godley Road
Bloomingdale, GA 31302
(912) 663-8588
thebignasty.net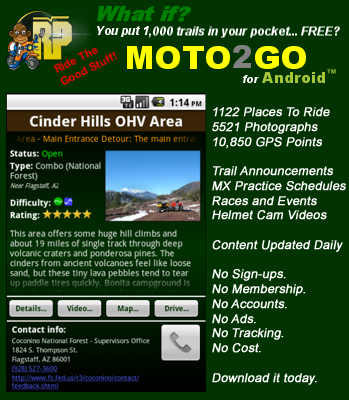 Big Nasty ATV Park OHV Area Photo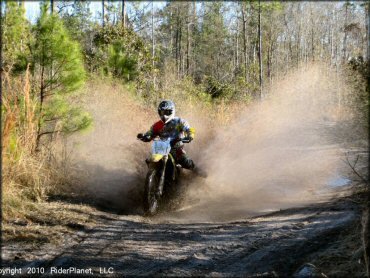 Big Nasty ATV Park OHV Area Photo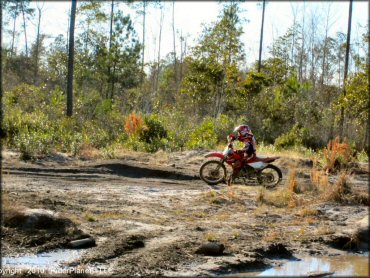 Big Nasty ATV Park OHV Area Photo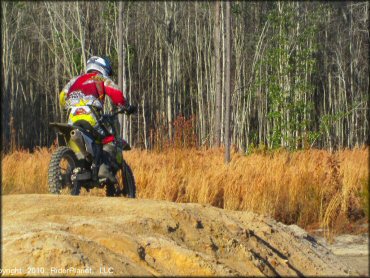 Big Nasty ATV Park OHV Area Photo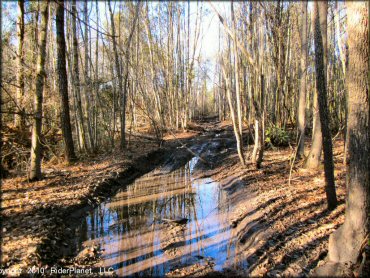 Big Nasty ATV Park OHV Area Photo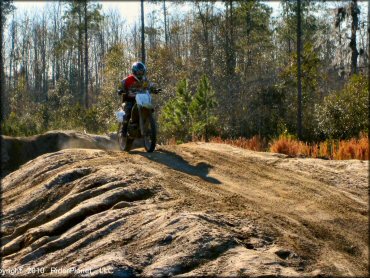 Big Nasty ATV Park OHV Area Photo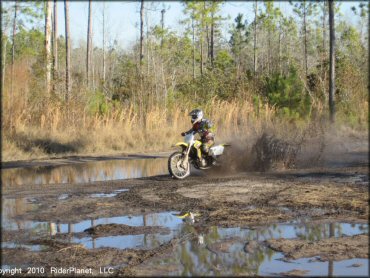 Big Nasty ATV Park OHV Area Photo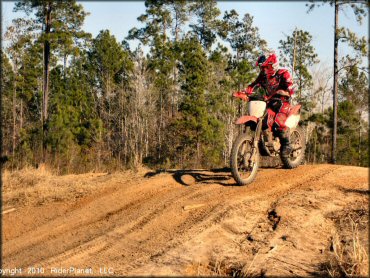 Big Nasty ATV Park OHV Area Photo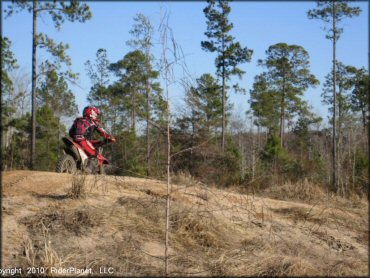 Big Nasty ATV Park OHV Area Photo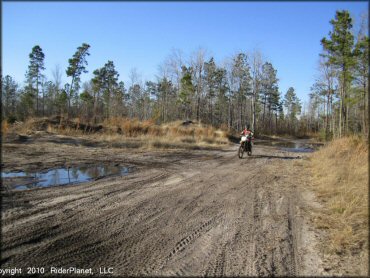 Big Nasty ATV Park OHV Area Photo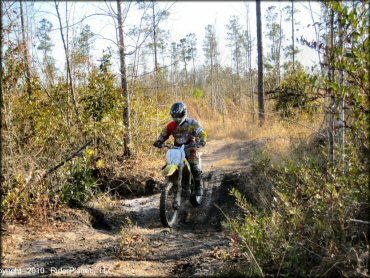 Big Nasty ATV Park OHV Area Photo
Big Nasty ATV Park OHV Area Photo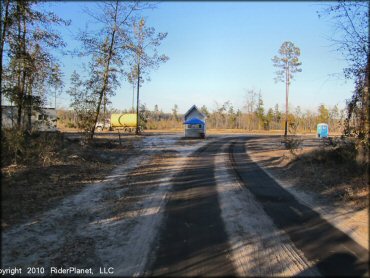 Big Nasty ATV Park OHV Area Photo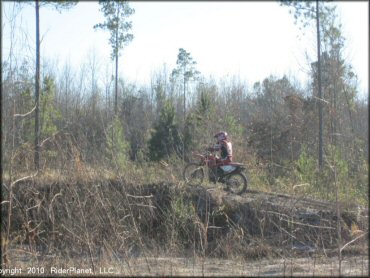 Big Nasty ATV Park OHV Area Photo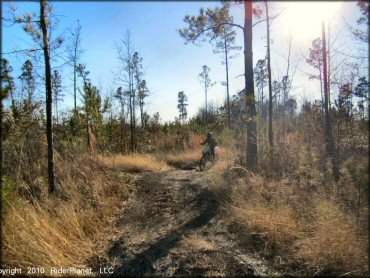 Big Nasty ATV Park OHV Area Photo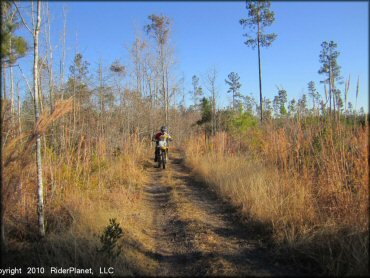 Big Nasty ATV Park OHV Area Photo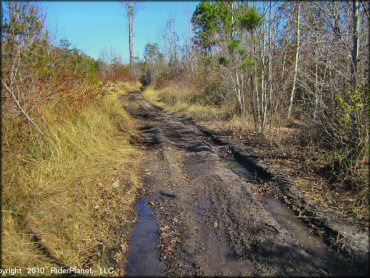 Big Nasty ATV Park OHV Area Photo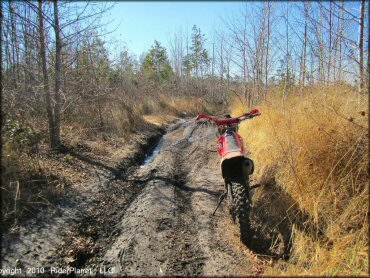 Big Nasty ATV Park OHV Area Photo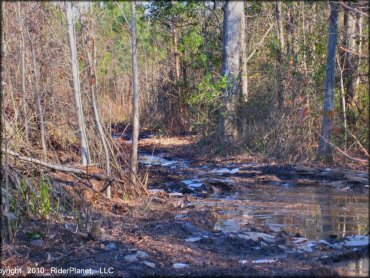 Big Nasty ATV Park OHV Area Photo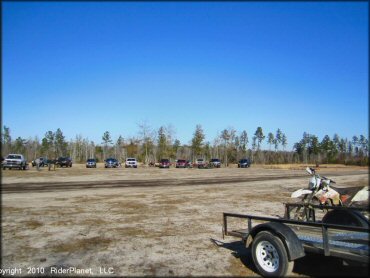 Big Nasty ATV Park OHV Area Photo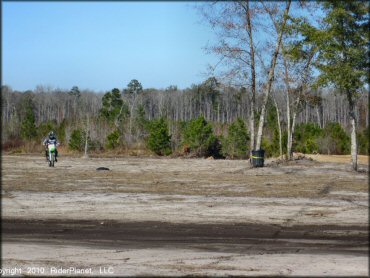 Big Nasty ATV Park OHV Area Photo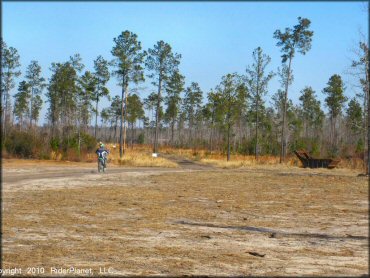 Big Nasty ATV Park OHV Area Photo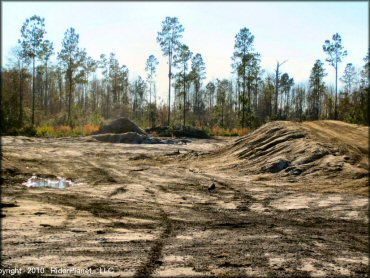 Big Nasty ATV Park OHV Area Photo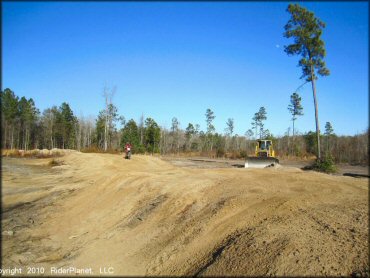 Big Nasty ATV Park OHV Area Photo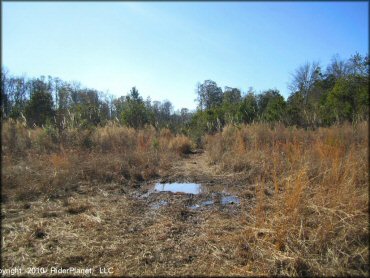 Big Nasty ATV Park OHV Area Photo