| | |
| --- | --- |
| Alt Names | Martin Motocross, One 30 One MXGP, MX 131, 131 MXGP, One Thirty One MXGP |
DESCRIPTION
Martin MX Park offers two tracks that cater to all riding levels. It is the former location of 'One 30 One MXGP', but this is a brand new park, rebuilt by new owners who are very motivated.
The main track is over a mile long and has about 22 turns with multiple tabletops, a stadium triple and a whoop section. There is a separate peewee track that consists of mostly hardpacked dirt which is great for beginner riders.
Membership is not required but perks include a discount on practice fees. Camping is not available directly at the track but there are campgrounds close by. Track updates are regularly posted on the park's Facebook and Twitter pages.
Track Map...
Directions...
Nearby Tracks...
LOCATION
Nearest City

Martin, MI

Address
1480 12th Street, Martin, MI 49070
From: Kalamazoo, MI
1) Take I-94 north to exit 55
2) Turn left (west) off the exit ramp on SR-222, continue .1 miles
3) Turn left (south) on 12th Street, continue .9 miles
4) Track entrance is on the left (east).
| | |
| --- | --- |
| Land | Privately Owned / Commercial |
QUALITY
Rating
Good

Recommended Stay
Full Day

TERRAIN
Climate Type
Urban/man-made
Elevation
800 to 825 ft.
Dust
Little
Trees
Many
Steep Hills
None
Water Crossings
None
Small Jumps
Some
Large Jumps
Many
Berms
All
Sand/Gravel Pits
None
Single Track
None
Rider Traffic
Many
Ranges/Gunfire
None
Hazards
Few
Novice
Some
Amateur
Mostly
Expert
Little
MX TRACK
Features
Public
Max Engine Size
No Maximum
Min Engine Size
No Minimum
MX TRACK
Features
Public
Max Engine Size
No Maximum
Min Engine Size
No Minimum
REGULATIONS
Permit Required
No
Dates Open
Wednesday 2pm-8pm, Saturday 11am-5pm, Sunday 1pm-5pm
Spark Arrestor
No
Noise Limit
No
Whip Flags
Not Required
Maximum Vehicle Width
Motorcycles
Permitted
ATVs
Permitted
UTVs / SXS
Prohibited
SUVs / Jeeps (registered)
Prohibited
Dune Buggy/Sand Rail
4x4 (unregistered)
Prohibited
Two Strokes /
2 Cycle Engines
No Restriction
Helmets Required
Yes
Bicycles
Prohibited
Hiking
Prohibited
Horseback
Prohibited
Camping
Prohibited
Campfires
Prohibited
Night Riding
No
Cross Country
Prohibited
Alcohol
Prohibited
Fireworks
Prohibited
Firearms
Prohibited
Emergency / Law Enforcement
Insurance
FEES
Parking
No ($0.00)

Entry
No ($0.00)

Riding
Yes ($25.00 per rider)
Junior - $15
Camping

Tent: $0.00
RV: $0.00
Addtl. Vehicle: $0.00

Comment
Annual Membership - $20/person, Unlimited Membership - $350/adult, $200/junior
KEY SERVICES
First Aid
5-20 Miles (S)
Gasoline
1-5 Miles (NE)
Diesel
Martin, MI
Water
5-20 Miles (N)
RV Hookup
5-20 Miles (N)
RV Disposal
5-20 Miles (N)
Campground
5-20 Miles (N)
Conv Store
5-20 Miles (NE)
Swim Area
5-20 Miles (NE)
Water Body
5-20 Miles (NE)
Boat Ramp
5-20 Miles (NE)
CONTACTS
Contact Info
Martin MX Park
1480 12th Street
Martin, MI 49070
(616) 426-9232
martinmxpark@gmail.com
www.martinmxpark.com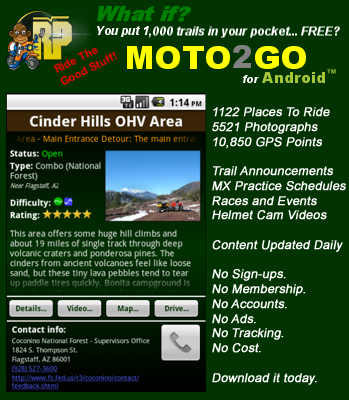 Martin MX Park Track Photo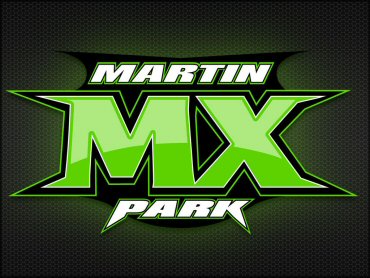 Martin MX Park Track Photo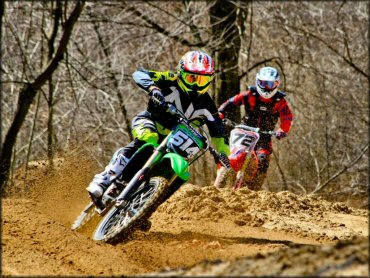 Martin MX Park Track Photo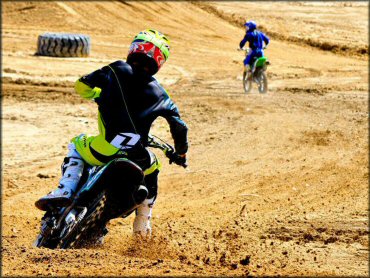 Martin MX Park Track Photo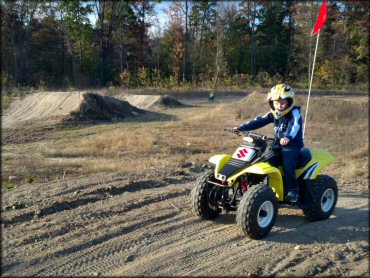 Martin MX Park Track Photo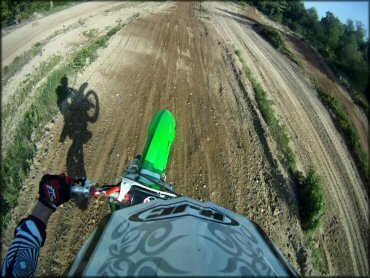 Martin MX Park Track Photo