| | |
| --- | --- |
| Alt Names | The Sand Piles, Sand Hill Park, Sand Hill ATV Park, Sand Hill Branch ATV Park |
LOCATION
Nearest City

Perkinston, MS

Address
1526 Old Highway 26, Perkinston, MS 39573
From: Wiggins, MS
1) Take SR-26 west about 3.5 miles
2) Turn left (south) on Old SR-26, continue about 5 miles.
3) Park is on the left.
TYPE OF AREA
Area
Trail, Track, Dunes, Open dunes areas, 10% trails
| | |
| --- | --- |
| Land | Privately Owned / Commercial |
QUALITY
Pros
tent camping, rv hookups, cabins available, concessions, shower house, consecutive day discounts
Cons
RV hookups 30 amp only
Rating
Excellent
great terrain, friendly
Recommended Stay
1-2 Days
full weekend
TERRAIN
Square Miles
1
Miles Of Trail
2
Climate Type
Forest
Elevation
100 to 300 ft.
Trail Maintenance
Marked, Rated, Lightly Maintained
Loose Dirt
Little
Hard Pack
Little
Sand
Mostly
Mud
Little
Dust
None
Rocks
None
Trees
Some
Steep Hills
Few
Water Crossings
Some
Small Jumps
Many
Large Jumps
Some
Berms
Many
Sand/Gravel Pits
Many
Single Track
Few
Roads
Few
Intersections
Some
Rider Traffic
Some
Shade
Some
Ranges/Gunfire
None
Hazards
Few
Novice
Some
Amateur
Some
Expert
Some
MX TRACK
Features
Public, Watered, Groomed
Max Engine Size
No Maximum
Min Engine Size
No Minimum
Comment
300 ft Race Track
REGULATIONS
Permit Required
No
Dates Open
Closed
Spark Arrestor
No
Noise Limit
No
Whip Flags
Not Required
Maximum Vehicle Width
Motorcycles
Permitted
Four Wheelers
Permitted
UTVs / SXS
Permitted
SUVs / Jeeps (registered)
Prohibited
Dune Buggy/Sand Rail
4x4 (unregistered)
Permitted
Two Strokes /
2 Cycle Engines
No Restriction
Helmets Required
Youth Only
Bicycles
Some Areas
Hiking
Some Areas
Horseback
Camping
Some Areas
Campfires
Some Areas
Night Riding
No
Cross Country
Some Areas
Alcohol
Some Areas
Fireworks
Prohibited
Firearms
Prohibited
Emergency / Law Enforcement
Some
Insurance
Comment
No glass containers, litter laws strictly enforced, ATV Passengers are allowed, but must sign a Release and Waiver of Liability Form, anyone not signing a waiver is considered a trespasser.
FEES
Parking
No ($0.00)

Entry
No ($0.00)

Riding
Yes ($20.00 per OHV)
$10 per bike under 100cc (*Consecutive days are half price)
Camping
Yes
Tent: $5.00
RV: $30.00
Addtl. Vehicle: $0.00
cabins $100.00 first day and $75.00 for the 2nd and 3rd

Comment
* First day is full price, each additional consecutive day is half price.
KEY SERVICES
First Aid
On Site
Gasoline
1-5 Miles (NE)
Diesel
1-5 Miles (NE)
Water
On Site
RV Hookup
On Site
RV Disposal
On Site
Campground
On Site
Conv Store
1-5 Miles (NE)
Swim Area
5-20 Miles (NE)
Water Body
On Site
Boat Ramp
5-20 Miles (NE)
CONTACTS
Contact Info
Sand Hill ATV
1526 Old Highway 26
Perkinston, MS 39573
(601) 528-4284
(601) 928-8776
management@sandhillatv.com
sandhillatv.com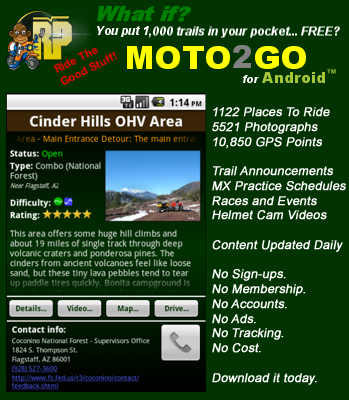 Sand Hill ATV OHV Area Photo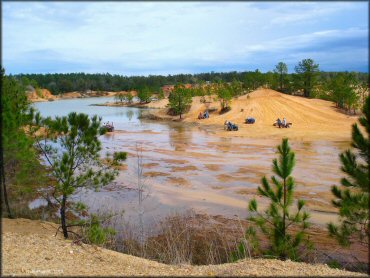 Sand Hill ATV OHV Area Photo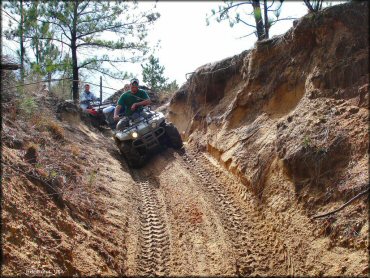 Sand Hill ATV OHV Area Photo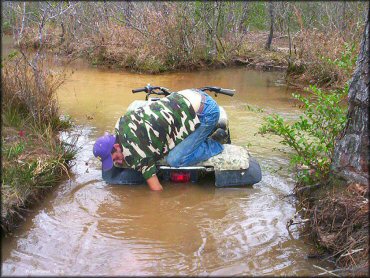 Sand Hill ATV OHV Area Photo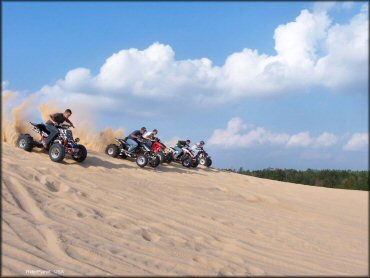 Sand Hill ATV OHV Area Photo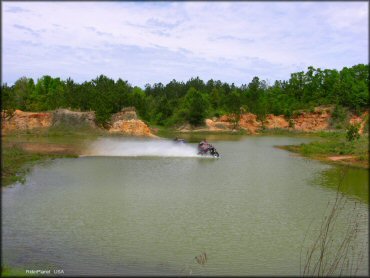 Sand Hill ATV OHV Area Photo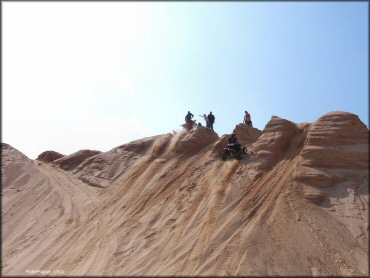 Sand Hill ATV OHV Area Photo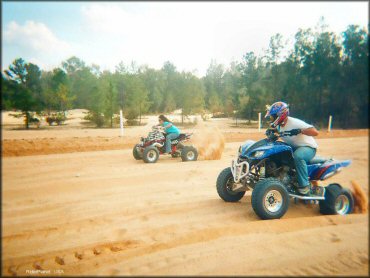 Sand Hill ATV OHV Area Photo