| | |
| --- | --- |
| Alt Names | Winom Creek Campground, Lehman Hot Springs, Umatilla National Forest, Ukiah Ranger District, Wallowa-Whitman National Forest, Umapine Campground, Frazier Campground Trailhead, Big Creek Meadows Campground |
| | |
| --- | --- |
| Last Known Status | Closed For Season |
DESCRIPTION
This popular area offers over 140 miles of nicely maintained trails through deep and scenic mixed pine tree forest. The trails are mostly hardpacked with nice berms and moderate elevation changes.
The trail system has four campgrounds that have direct trail access: Frazier Campground (northern area) has eighteen campsites with vault toilets, picnic tables and a day use area, Winom Creek Campground and Big Creek Meadows Campground (southern area) has seven campsites with vault toilets, fire rings and picnic tables, and Umapine Campground (south-eastern area) has five campsites and three group sites.
Trail Map...
Directions...
Nearby Trails...
LOCATION
Nearest City

Ukiah, OR

From: Ukiah, OR
1) Take SR-244 east about 17 miles
2) Turn right (south) on NF-5226, continue .25 miles
3) Campground is on the left.
QUALITY
Rating
Good

Recommended Stay
1-2 Days

TERRAIN
Miles Of Trail
140
Climate Type
Forest
Elevation
4600 to 6900 ft.
Trail Maintenance
Marked, Not Rated, Heavily Maintained
Loose Dirt
Some
Hard Pack
Some
Sand
None
Mud
Little
Dust
Some
Rocks
Little
Trees
All
Steep Hills
Some
Berms
Some
Single Track
Some
Hazards
Few
Novice
Some
Amateur
Mostly
Expert
Little
REGULATIONS
Permit Required
Yes
Dates Open
Spring - Late Fall
Spark Arrestor
Yes
Noise Limit
Yes (99 dB)
Whip Flags
Not Required
Maximum Vehicle Width
Yes (50 inches)
Motorcycles
Permitted
ATVs
Permitted
UTVs / SXS
Permitted
4x4s / Jeeps (registered)
Prohibited
Dune Buggy/Sand Rail
4x4 (unregistered)
Prohibited
Two Strokes /
2 Cycle Engines
No Restriction
Helmets Required
Yes
Bicycles
No Restriction
Hiking
No Restriction
Horseback
No Restriction
Camping
Some Areas
Campfires
Night Riding
Unknown
Cross Country
Prohibited
Fireworks
Prohibited
Emergency / Law Enforcement
Insurance
FEES
Parking
No ($0.00)

Entry
No ($0.00)

Riding
No ($0.00)

Camping
Yes
Tent: $10.00
RV: $10.00
Addtl. Vehicle: $5.00
Frazier Campground Fee

Comment
Winom Creek Campground - $8/night, $25/group sites, Umapine Campground - Free, Big Creek Meadows Campround - Free
KEY SERVICES
First Aid
20-30 Miles (NE)
Gasoline
5-20 Miles (NE)
Diesel
5-20 Miles (NE)
Water
1-5 Miles (NE)
RV Hookup
1-5 Miles (NE)
RV Disposal
1-5 Miles (NE)
Campground
On Site
Conv Store
5-20 Miles (NE)
Swim Area
1-5 Miles (NE)
Water Body
On Site
Boat Ramp
30+ Miles (NE)
CONTACTS
Contact Info
Umatilla National Forest - Ukiah Ranger District
P.O. Box 158
Ukiah, OR 97880
(541) 427 3231
r6_umatilla_public_inquiries@fs.fed.us
goo.gl

Contact Info
Wallowa - Whitman National Forest
P.O. Box 907
Baker City, OR 97814
(541) 523-6391
goo.gl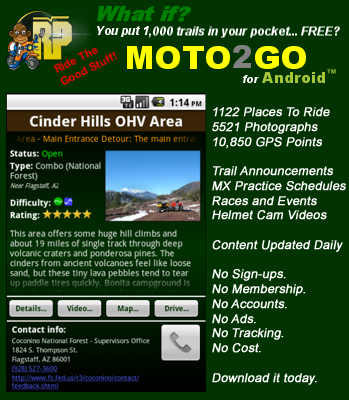 Winom Frazier OHV Complex Trail Photo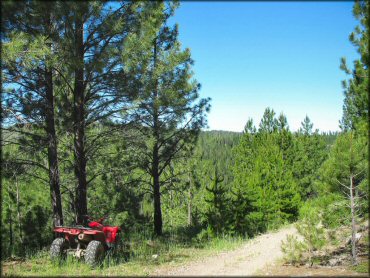 Winom Frazier OHV Complex Trail Photo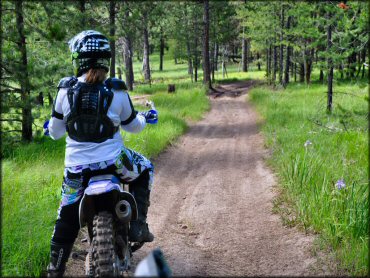 Winom Frazier OHV Complex Trail Photo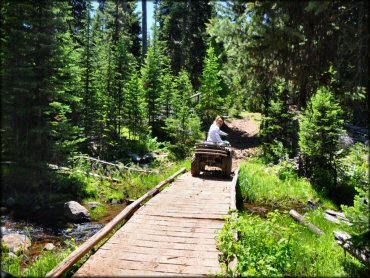 Winom Frazier OHV Complex Trail Photo