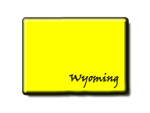 Alpine, WY
From: Alpine, WY

1) Take Greys River Road east about 4 miles

2) Trailhead is on the right (south).

For Murphy Creek Campground:

3) Continue about 10 miles

4) Campground entrance is on the right (west).

For Additional Parking:

5) Continue south past Murphy Creek Campground about .25 miles

6) Veer right (south-west) to cross Greys River Bridge. Park on either side of road.