| | |
| --- | --- |
| Alt Names | Bridgeport Northwest OHV Park |
DESCRIPTION
This new park offers about 25 miles of trails that wind over 300 acres of scenic and challenging terrain. Camping is currently permitted during the second Saturday of each month. The park is open during weekends from 8am to 7pm during summer months and 8am to 5pm during winter months.
Trail Map...
Directions...
Nearby Trails...
LOCATION
Nearest City

Bridgeport, TX

From: Bridgeport, TX
1) Take US-380 to intersection for SR-101
2) Turn north onto SR-101, continue 1.1 miles
3) Make U-turn, park entrance is on the right (west).
QUALITY
Rating
Good

Recommended Stay
Full Day

REGULATIONS
Permit Required
Yes
Dates Open
Weekends
Spark Arrestor
No
Noise Limit
No
Whip Flags
Not Required
Maximum Vehicle Width
No Restriction
Motorcycles
Permitted
ATVs
Permitted
UTVs / SXS
Permitted
SUVs / Jeeps (registered)
Permitted
Dune Buggy/Sand Rail
4x4 (unregistered)
Prohibited
Two Strokes /
2 Cycle Engines
No Restriction
Helmets Required
Yes
Bicycles
Hiking
Horseback
Camping
Some Areas
Campfires
Prohibited
Night Riding
No
Cross Country
Prohibited
Alcohol
Prohibited
Fireworks
Prohibited
Firearms
Prohibited
Emergency / Law Enforcement
Insurance
FEES
Parking
($0.00)

Entry
Yes ($4.00 per vehicle)
Residents - $2 Discount
Riding
Yes ($15.00 per rider)
Residents - $5 Discount
Camping
Yes
Tent: $15.00
RV: $0.00
Addtl. Vehicle: $0.00
permitted second Saturday of each month

Comment
Jeeps/SUVs - $25, Residents - $10.00 Discount
CONTACTS
Contact Info
City of Bridgeport
2914 Hwy 101
Bridgeport, TX 76426
(940) 683-3480
(940) 683-3685
www.cityofbridgeport.net

Contact Info
Texas Parks And Wildlife
4200 Smith School Road
Austin, TX 78744
(512) 389-8230
www.tpwd.state.tx.us

Comment
Texas OHV Decal Info
Northwest OHV Park Trail Photo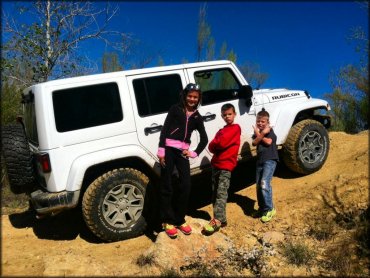 Northwest OHV Park Trail Photo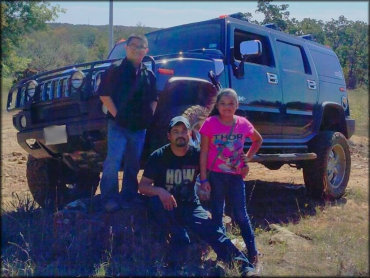 TERRAIN
Miles Of Trail
25
Climate Type
Desert
Elevation
850 to 900 ft.
Trail Maintenance
Unknown
Hazards
Few
Novice
Some
Amateur
Mostly
Expert
Little
KEY SERVICES
First Aid
1-5 Miles (S)
Gasoline
1-5 Miles (S)
Diesel
1-5 Miles (S)
Water
1-5 Miles (S)
RV Hookup
5-20 Miles (NE)
RV Disposal
5-20 Miles (NE)
Campground
1-5 Miles (NE)
Conv Store
1-5 Miles (S)
Swim Area
5-20 Miles (W)
Water Body
5-20 Miles (W)
Boat Ramp
5-20 Miles (NW)