| | |
| --- | --- |
| Alt Names | Ojai Ranger District, Sespe Creek, Los Padres National Forest, Wheeler Gorge Campground, Holiday Group Campground, Ortega Vieja |
DESCRIPTION
This rugged trail winds through thick vegetation and offers panoramic mountain and canyon views. There are two access points but the northern entrance (Cherry Creek Road) is gated and is seasonally open between August 1 through December 15. Cherry Creek Road is rough and should only be attempted with a high clearance vehicle (RVs not recommended).
The southern trailhead has a very small parking area (enough for one compact vehicle) but is open year-round. Novice riders should avoid this trail due to loose chunk rock, narrow switchbacks and steep hillclimbs.
Camping is available at Wheeler Gorge Campground and Holiday Group Campground. Both campgrounds do not have direct trail access but are recommended for those with street legal motorcycles (the southern trailhead is located about one mile north past the campgrounds). A primitive campsite can be found about five miles in on the trail.
This trail may temporarily close during inclement weather so contact the Ojai Ranger District at (805) 646-4348 before heading. Be sure to say thanks to the Ojai Valley Dirt Riders for maintaining this trail.
Trail Map...
Directions...
Nearby Trails...
LOCATION
Nearest City

Ojai, CA

From: Ventura, CA
For the southern entrance:
1) Take SR-33 north about 40 miles
2) Trailhead is on the left (west).

For the northern entrance (trailers not recomended):
3) Continue north about 17.5 miles
4) Turn left (south) onto Cherry Creek Road, continue about 3 miles.
QUALITY
Rating
Good

Recommended Stay
Full Day

TERRAIN
Miles Of Trail
9
Climate Type
Forest
Elevation
3700 to 5200 ft.
Trail Maintenance
Marked, Rated, Heavily Maintained
Loose Dirt
Little
Hard Pack
Mostly
Sand
None
Mud
Little
Dust
Little
Rocks
Mostly
Trees
Many
Steep Hills
Many
Small Jumps
None
Large Jumps
None
Berms
None
Sand/Gravel Pits
None
Single Track
All
Roads
None
Shade
Some
Hazards
Few
Novice
None
Amateur
Little
Expert
Mostly
REGULATIONS
Permit Required
Yes
Dates Open
May 1 - November 1
Spark Arrestor
Yes
Noise Limit
Yes (96 dB)
Whip Flags
Not Required
Maximum Vehicle Width
Motorcycles
Permitted
ATVs
Prohibited
UTVs / SXS
Prohibited
SUVs / Jeeps (registered)
Prohibited
Dune Buggy/Sand Rail
4x4 (unregistered)
Prohibited
Two Strokes /
2 Cycle Engines
Certain Times
Helmets Required
Yes
Bicycles
No Restriction
Hiking
No Restriction
Horseback
No Restriction
Camping
Campfires
Night Riding
Unknown
Cross Country
Prohibited
Fireworks
Prohibited
Firearms
Prohibited
Emergency / Law Enforcement
Insurance
FEES
Parking
No ($0.00)

Entry
No ($0.00)

Riding
Yes ($5.00 per rider)
Adventure Pass Required
Camping
Yes
Tent: $23.00
RV: $23.00
Addtl. Vehicle: $10.00
Wheeler Gorge Campground Fees

Comment
Adventure Pass can be purchased at the Wheeler Gorge Campground.
KEY SERVICES
First Aid
5-20 Miles (S)
Gasoline
5-20 Miles (S)
Diesel
5-20 Miles (S)
Water
1-5 Miles (S)
RV Hookup
5-20 Miles (S)
RV Disposal
5-20 Miles (S)
Campground
1-5 Miles (S)
Conv Store
5-20 Miles (S)
Swim Area
5-20 Miles (S)
Water Body
On Site
Boat Ramp
5-20 Miles (S)
CONTACTS
Contact Info
Los Padres National Forest - Ojai Ranger District
1190 E. Ojai Ave.
Ojai, CA 93023
(805) 646-4348
www.fs.usda.gov

Contact Info
Wheeler Gorge Campground
17017 Maricopa Highway
Ojai, CA 93023
(805) 640-1977
(877) 444-6777
www.rockymountainrec.com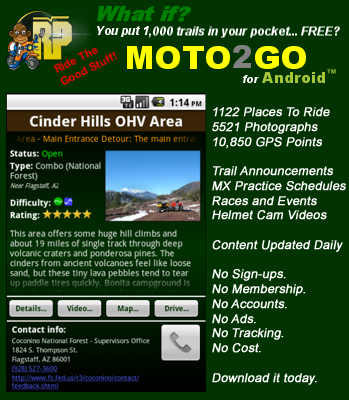 Ortega Trail Photo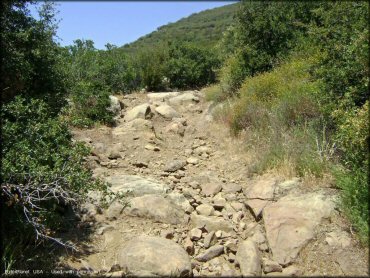 Ortega Trail Photo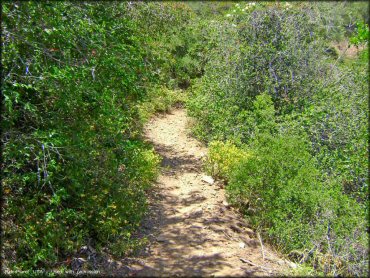 Ortega Trail Photo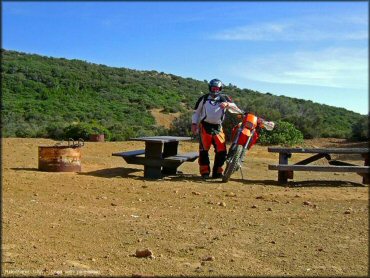 Ortega Trail Photo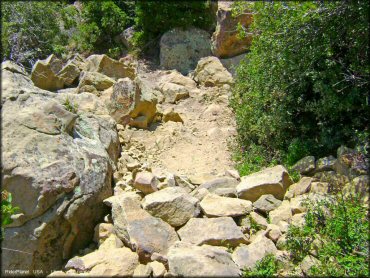 Ortega Trail Photo
Ortega Trail Photo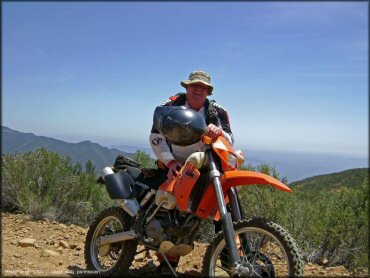 Ortega Trail Photo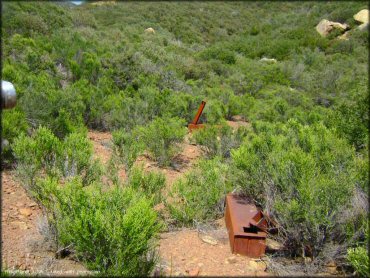 Ortega Trail Photo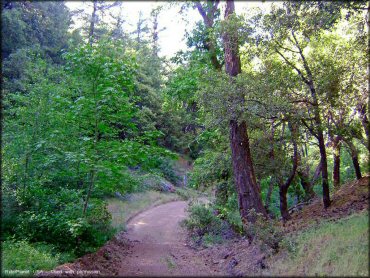 Ortega Trail Photo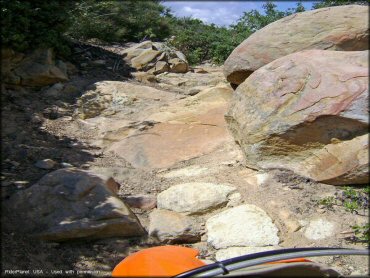 Ortega Trail Photo