| | |
| --- | --- |
| Alt Names | Pine Nut Mountains, Dayton, Carson City Foothills, Fort Churchill, Eureka Canyon, Santiago Canyon, Hedcett Canyon, Bismark Peak, Fort Churchill Road |
DESCRIPTION
This area near Dayton, NV offers some scenery that's a cut above the typical Nevada sand and sage.
The trails get a little bit rocky, but if you like stream and creek crossings, you'll want to hit this place during spring thaw when the creek washes out over the parts of the trail. Due to the elevation and the shade from the trees you may find some trails blocked by snow even in the late spring.
You can can stage or camp at the trailhead or there are some primitive camping spots along the trail on your way up the canyon, but a 4x4 is recommended to access anything past the base of the canyon.
Trail Map...
Directions...
Nearby Trails...
LOCATION
Nearest City

Dayton, NV

From: Carson City, NV
1) 50 East to Dayton
2) Downtown Dayton (stop light)
3) Take right on Dayton Valley Road
4) Go 1/10 mile
5) First right on Schaad Lane (south)
6) Go 2/10 mile, veer left (stay on Schaad Lane - don't take Ricci)
7) Straight through crossroads, veer left at all forks
8) Follow Schaad Lane 3.1 miles to Eldorado Dam
9) At base of Eldorado Canyon trail starts here: N39.11.990 W119.33.684.
QUALITY
Pros
many stream crossings, good variety, secluded, excellent scenery
Cons
a little rocky, no services
Rating
Very Good

Recommended Stay
Full Day
mid spring
TERRAIN
Square Miles
365
Climate Type
High Desert & Forest
Elevation
4500 to 6200 ft.
Trail Maintenance
Not Marked, Not Rated, Not Maintained
Loose Dirt
Some
Hard Pack
Some
Sand
Some
Mud
Some
Dust
Some
Rocks
Mostly
Trees
Some
Steep Hills
Some
Water Crossings
Some
Small Jumps
Few
Large Jumps
None
Berms
Few
Sand/Gravel Pits
None
Single Track
Few
Roads
Some
Intersections
Few
Rider Traffic
Few
Shade
Some
Ranges/Gunfire
Few
Hazards
Few
Novice
Little
Amateur
Mostly
Expert
Some
Comment
Canyon trail is moderate difficulty with many stream crossings and rocks.
REGULATIONS
Permit Required
Yes
Dates Open
Year-Round
Spark Arrestor
Yes
Noise Limit
Yes (96 dB)
Whip Flags
Not Required
Maximum Vehicle Width
Motorcycles
Permitted
ATVs
Permitted
UTVs / SXS
Permitted
SUVs / Jeeps (registered)
Permitted
Dune Buggy/Sand Rail
4x4 (unregistered)
Permitted
Two Strokes /
2 Cycle Engines
No Restriction
Bicycles
No Restriction
Hiking
No Restriction
Horseback
No Restriction
Camping
No Restriction
Campfires
No Restriction
Night Riding
Yes
Cross Country
Permitted
Alcohol
No Restriction
Fireworks
Prohibited
Firearms
Some Areas
Emergency / Law Enforcement
None
Insurance
FEES
Parking
No ($0.00)

Entry
No ($0.00)

Riding
No ($0.00)

Camping
No ($0.00)

Comment
BLM, but beware private land, near entrance & along Schaad Lane
KEY SERVICES
First Aid
5-20 Miles (W)
Gasoline
1-5 Miles (NW)
Diesel
1-5 Miles (NW)
Water
1-5 Miles (NW)
RV Hookup
1-5 Miles (NW)
RV Disposal
1-5 Miles (N)
Campground
On Site
Conv Store
1-5 Miles (NW)
Swim Area
On Site
Water Body
1-5 Miles (NW)
Boat Ramp
20-30 Miles (NE)
CONTACTS
Contact Info
BLM - Carson City District Office
5665 Morgan Mill Road
Carson City, NV 89701
(775) 885-6000
www.blm.gov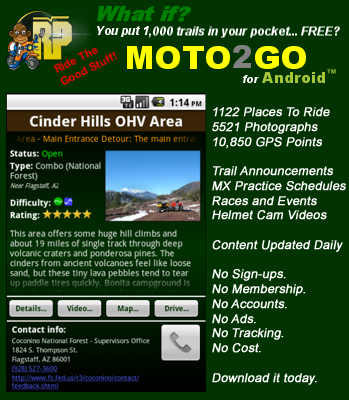 Eldorado Canyon Trail Photo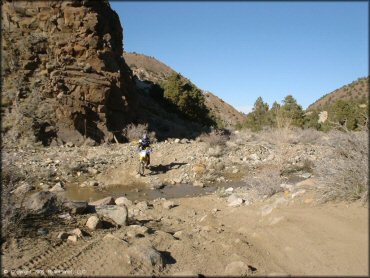 Eldorado Canyon Trail Photo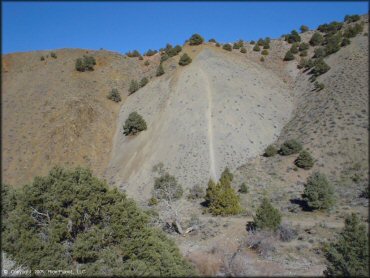 Eldorado Canyon Trail Photo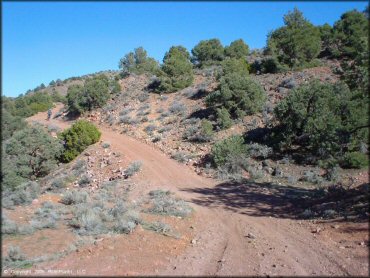 Eldorado Canyon Trail Photo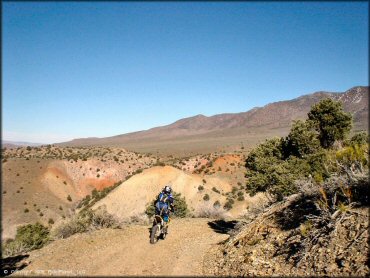 Eldorado Canyon Trail Photo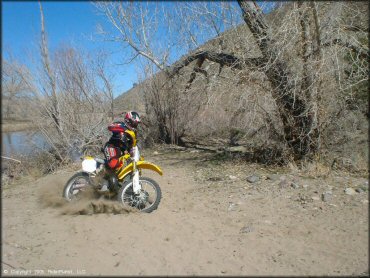 Eldorado Canyon Trail Photo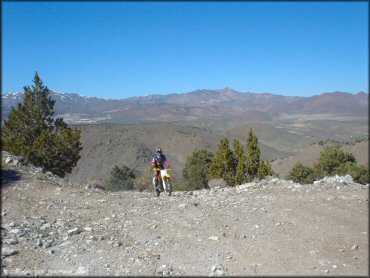 Eldorado Canyon Trail Photo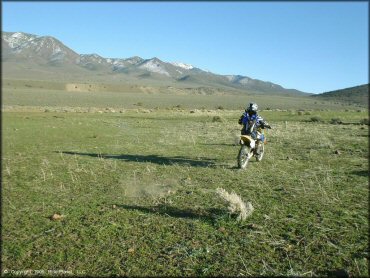 Eldorado Canyon Trail Photo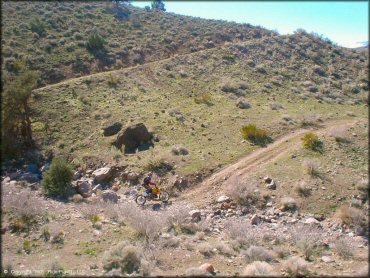 Eldorado Canyon Trail Photo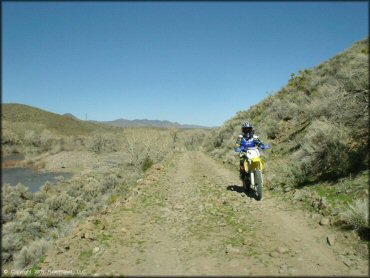 Eldorado Canyon Trail Photo
Eldorado Canyon Trail Photo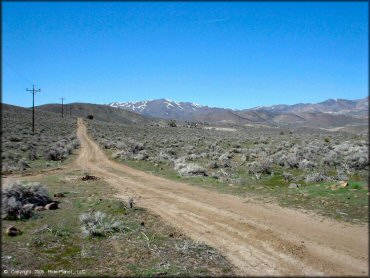 Eldorado Canyon Trail Photo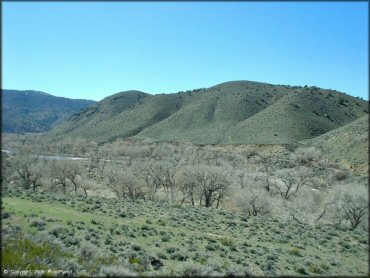 Eldorado Canyon Trail Photo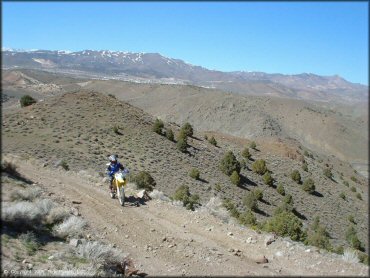 Eldorado Canyon Trail Photo
Eldorado Canyon Trail Photo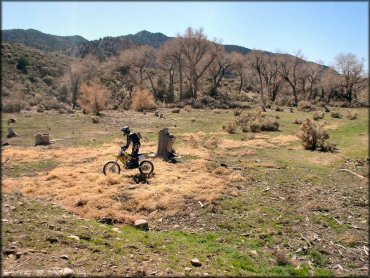 Eldorado Canyon Trail Photo