| | |
| --- | --- |
| Home > Nebraska | Scroll down to see more atv trails and motocross track photos. |

2015 Nebraska State Motocross Series - Final Round!
Fiddler Creek MX
A race is scheduled for Sunday, October 11. Gates open at 8am, practice at 9am with racing around 10:30am. Cost is $35/first class, $30/second class and $25/third class. Gate fee is $8/person and kids 5 and under are free. Membership is required and is $35/year or $5/day. For more information call (712) 301-2352 or (712) 540-7747.
Details...
Map...

Temporary Closure
Headworks OHV Park
Headworks OHV Park is scheduled to close for the fall dredging season beginning Monday, August 17 but should reopen sometime in October. For more information call (402) 564-3171.
Details...
Map...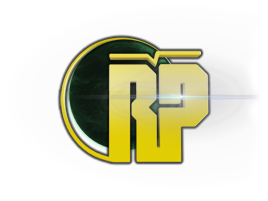 RiderPlanet USA
© Copyright RiderPlanet LLC. All Rights Reserved. No portions of this web site, its content, style or images may be copied, stored, manipulated, published, sold or reproduced in whole or in part without express written permission from RiderPlanet LLC. The information provided on this website is intended only to describe and depict areas of land where off-road motorized vehicles have been operated during some period of time in the past. The information provided is not warranted to be current or free from error. It is the responsibility of the person or persons who use this information to know all applicable laws, to operate his or her vehicle in a safe and legal manner, and wear all necessary protective gear, including but not limited to motorcycle helmet, motorcycle boots, long protective pants, protective jersey and motorcycle gloves at all times. RiderPlanet, LLC and it's sponsors assume no responsibility for death or injuries that may occur or fines that may be imposed when visiting or operating any type of vehicle in the described and depicted areas. RiderPlanet LLC strongly recommends that all riders purchase ATV or motorcycle insurance and obtain medical insurance before participating in this activity. No areas depicted or described on this website should be visited without first contacting local authorities and applicable land management organizations. Any trademarked brand names, logos or stylings that may have been inadvertently captured in the photos on this website do not imply endorsement by, or affiliation with, the owners of the trademarked material.