MRANN 42nd Annual Diamond Back Hare Scrambles
MRANN & Lassen MC Diamondbacks 42nd Annual Diamond Back Hare Scrambles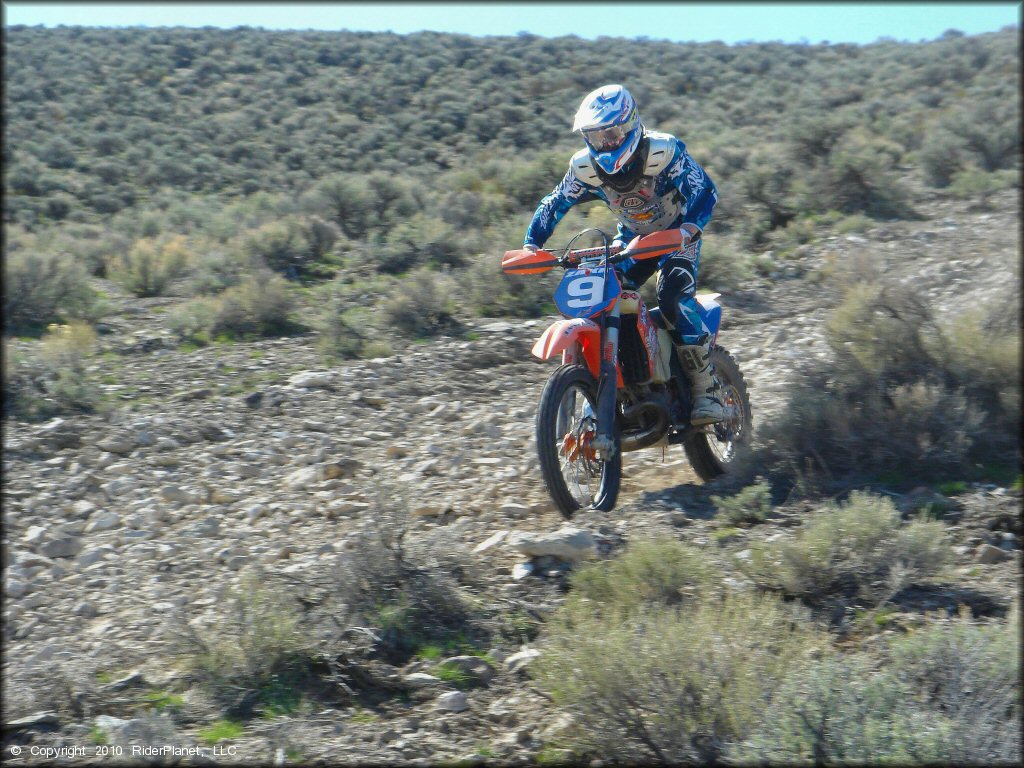 Irving Powers took the overall at the 2010 Diamond Back Hare Scramble (1st Annual Shannon Castillo 100) held March 7 near Flanigan, NV. The weather was sunny and perfect and the dust was minimal (as minimal as it gets in Flanigan.)
This year's race featured a couple of close battles on the singletrack along the ridge, and more than one great pass made on the final rocky descent leading right up into the last 200 yards before the chute.
The podium positions looked very much like the previous race in this series, with Powers, Johnson, and Vannoy taking the overall top positons.
Get the full race results here!