Brewer Cycles 4 Wheel Festival
Hosted By NCMP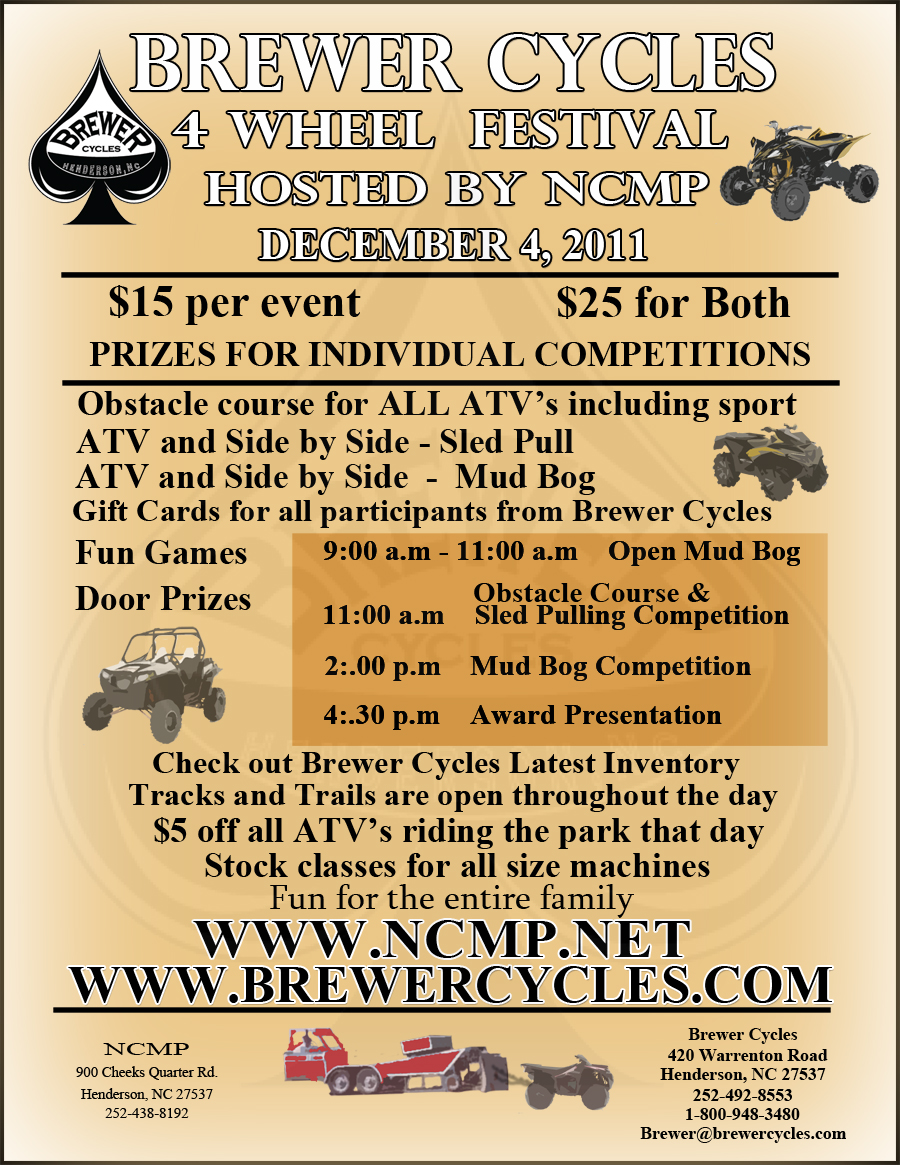 Brewer Cycles is sponsoring a 4 wheel festival hosted by NCMP on Sunday, December 4, 2011 at North Carolina Motorsports Park. Activities include an obstacle course for ALL ATV's including sport, ATV and Side by Side sled pull, ATV and Side by Side mud bog, fun games, and door prizes!
Tracks and trails will remain open throughout the day. Cost is $15/event or $25 for both. For more information call Brandy at (800) 948-3480.
Gift cards for all participants from Brewer Cycles!