Western Raceway Opens Gates To AZOP
Round 4 of AZOP Championship Series Races in White Hills, Arizona
Written By Jonathan Barrett, Photographed by MotoCanon-Graham Buck (April 2018)
Dateline: 2018 AZOP Series, Round 4, 93 North Grand Prix, March 31- April 1, 2018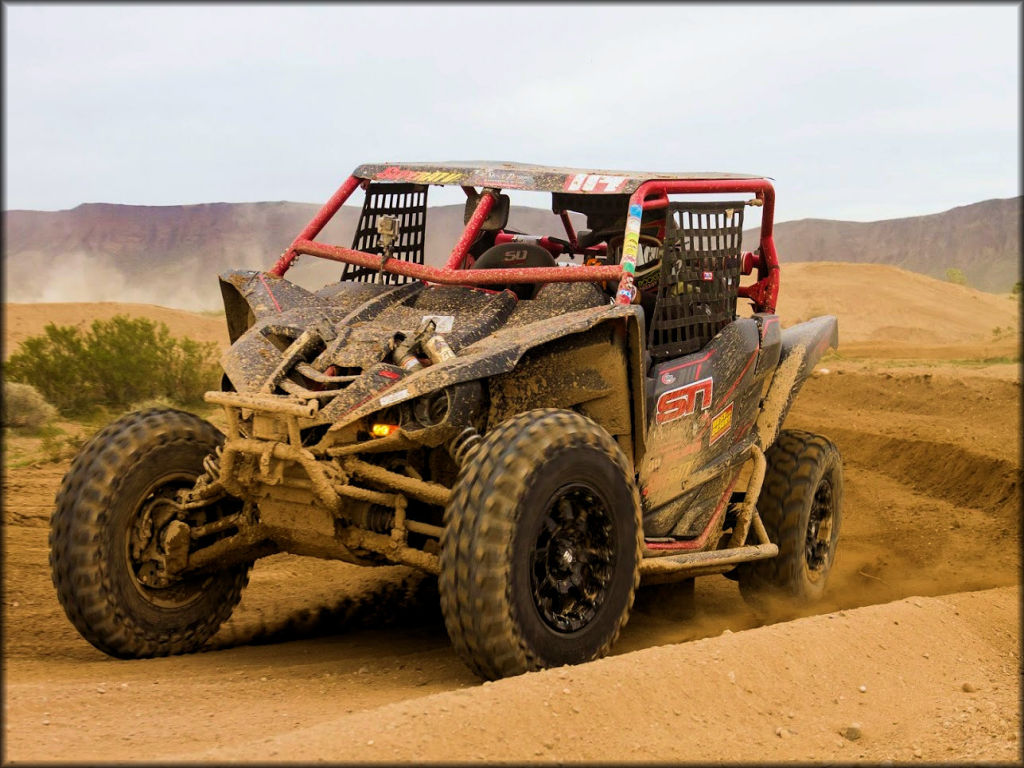 The Round 4 stop of Arizona Offroad Promotion's championship series landed in White Hills, Arizona at Western Raceway. The 80 acre multi-track facility had the perfect variation of obstacles for an AZOP race. The race was held primarily on the main track and ventured off into the outer area of the raceway for some flat single track action. AZOP also built an endurocross section to add another challenge for the bikes.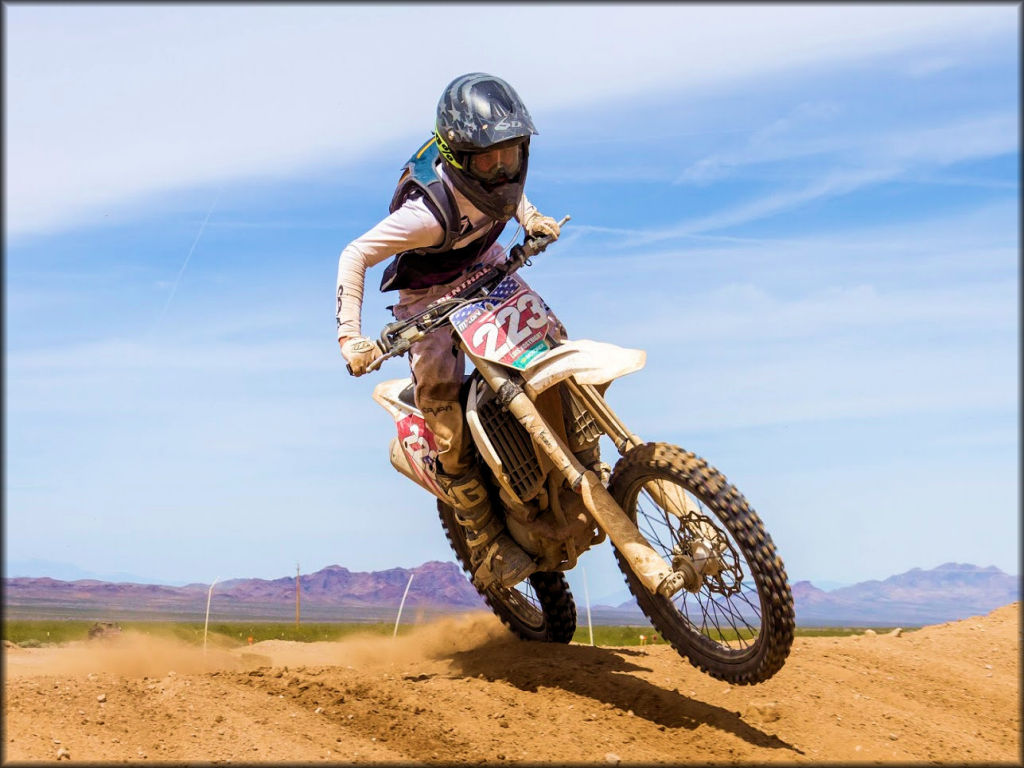 The #223 Husqvarna of Luis Kortright did what he does best and pulled the holeshot in the Pro Bike class, with the #754 Husqvarna of Steven Gibson hot on his trail, and the x15 Yamaha of Jeremy newton rounding out third. Coming into the timing gate of lap 1 was Kortright in first with only a bike length lead over Gibson, and Newton riding a mere 5 seconds behind. Gibson found his way around Kortright after lap 1 and never looked back, extending his lead to 24 seconds by lap 3 and 55 seconds by the time the checkered flag flew. Jeremy Newton would lock down second overall with Luis Kortright keeping within 5 seconds of him the rest of the race, taking a respectable third place. In the Open B class, Jeff Harrison took the hole shot and led one lap before Chris Bustamante would overtake him for a lap, before Greg Vader Voort would find his opportunity to take the lead and would keep it for the rest of the race. The podium for Open B would have Vander Voort on the top spot, with Jon Froust in second and Chris Bustamante taking third. Overall Top 10 finishes for the bikes ran Steven Gibson, Jeremy Newton, Luis Kortright, Wyatt Perry, Jason Trubey (Senior 40+ A), Jason Miller, (Senior 40+ A) Mario Carducci, (Vet 30+ A) Brian Perry Jr, (Open A) Duane Hewitt (Vet 30+ B) and Brian Buckelew (Open A).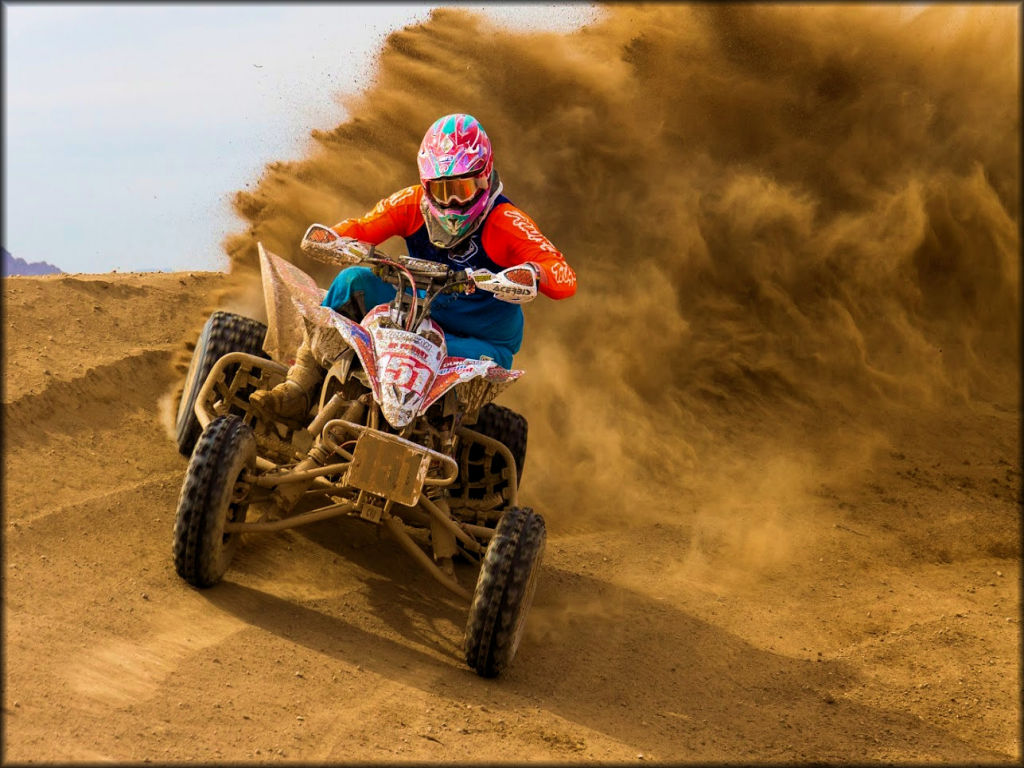 In the Pro Quad class, Mike Sloan demonstrated his untouchable WORCS experience, grabbing the holeshot and leading the entire race, finishing two and a half minutes ahead of second place on his Pointless Racing Yamaha. Pointless Racing teammates Erin and Andrew Simmons also had great days, finishing third and fourth respectively. Finishing the podium out was Ricardo Gonzalez taking a solid second place. In the stacked Sportsman Class, Francisco Lizarraga came off the line hot and led the first lap, with Nick Helton following close behind. Many positions would switch in the following laps, most notably Austin Snyder coming from an eighth place start to taking the lead on lap five, and holding on to take the win. Rounding out the podium in Sportsman would be Francisco Lizarraga in second and Michael Mack in third. Top 10 for Quads would be the four Pro's of Mike Sloan, Ricardo Gonzalez, Erin Simmons, Andrew Simmons, followed by Todd Ellsworth (Expert), Michael Tsosie (Expert), Austin Snyder (Sportsman), Brandon Siewiyumptewa (Expert), Francisco Lizarraga (Expert) and David Ham (ATC 3 Wheelers).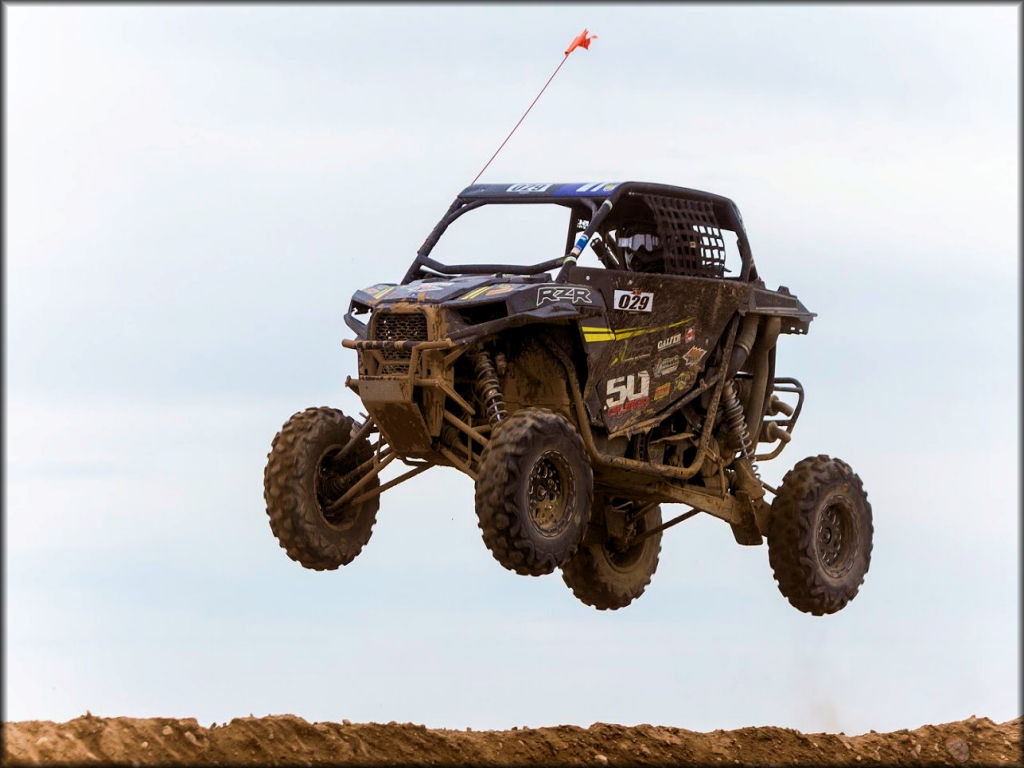 The UTV Pro race had a smaller turnout than usual, but that didn't stop Codey Rowleg from taking his Polaris RZR and running away in first. Rowleg led every lap to the checkered flag. Shawn Aksamit started third and battled with Tom Wilson for two laps before taking control of second place and keeping it for the rest of the race. Tom Wilson ran a strong rest of the race and took third. Calvin Matthews also ran a strong race, finishing fourth. In the 1000cc Non- Turbo class, Barry Bennett took off and held onto first, followed by the Winiecki Motorsports Polaris of Kody Winiecki and the STI Offroad Yamaha YXZ 1000 of Robert Olander. After four laps, Olander took the lead with Hailey Hein in second and Bennett in third. As the checkered flag came out, it would be Robert Olander in first, followed by Hailey Hein and Barry Bennett. In the 1000cc Turbo class, Kali Kinsman would lead for two laps before falling to second behind Robert Slawson, and keeping ahead of Neil Curse. The race would keep the podium the same until the finish, with Robert Slawson in first, Kali Kinsman in second, and Neil Curse finishing third. The Top 10 UTV results are Codey Rowleg (Pro), Shawn Aksamit (Pro), Robert Slawson (Turbo), Tom Wilson (Pro), Robert Olander (Non-Turbo), Chase Desousadias (900cc) Hailey Hein (Non-Turbo), Neil Curse (Turbo), Evan Striplin (900cc), and Calvin Matthews (Pro).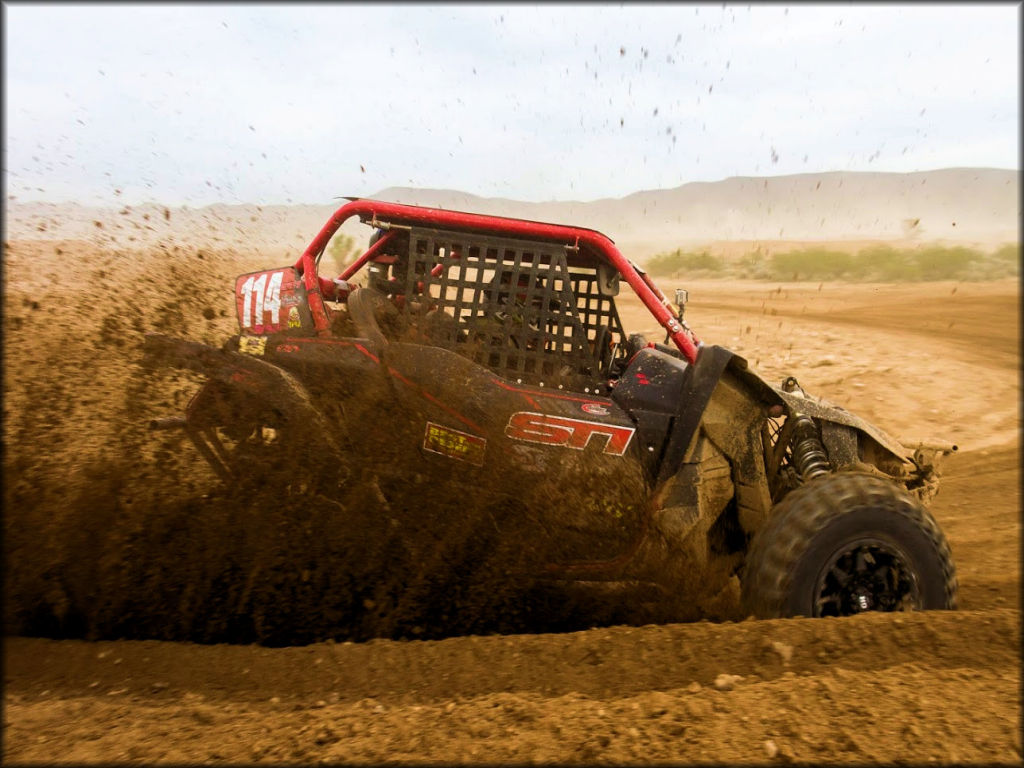 The UTV 170 class had a good turnout and lots of high action racing. Ian Kowalski would drive his way to a first place finish, followed by Vincent Riccitelli and Ashton Stewell rounding the podium out. Notable finish worth mentioning is Kaylee Federwisch in the Trophy Kart class. Sunday the UTV 570's would have their turn on the track and Riley Hein would pull the victory, followed by Grace Vinagro in second and Kasyn Matthews in third.
The Mini Bikes came out to play and put on a show for the crowd. David Fry won his 65cc B class followed by Heath Stillwell and Marley Kuhn. Tate Van Voorst ran by himself in the 80-150cc A class, but rocketed his way to an overall win. Brady Smith won his 80-150cc B class, and William Robinson won the 80-150cc C class, with Austin Hough and Kellon Trubey finishing close behind. Top 5 finishes for the Minis are Tate Van Voorst, Brady Smith, William Robinson, Gunner Deatherage and David Fry. Great racing from the future of offroad! The Peewees also came out to ride and Marley Kuhn won the 65cc C class, followed by Tavin Gamez and Danny Baca. Other notable finishes are Kailub Bain in the 50cc 4-6 Year Old class and Kaycee Curley in the 50cc 7-8 Year Old class.
The Mini Quads had some contenders show up to race, with Tyler Tsosie winning the 250-400cc class, Kolbie Lang winning the 91-300cc 10-15 Year Old class, and Michael Owens finishing first in the 71-150cc 8-11 Year Old class. The Peewee Quads had a huge turnout with some great racing. Colton Potkay won the 50-79cc 4-6 year old class, Tavin Freeman won the 80cc+ Beginner class, and Gabriel Simmons won the 80cc+ Advanced class. Other notable finishes include Lane Johnson taking third in his class, Landen Johnson taking second in his class, and Brayden Earlewine taking a solid fourth in his class.
Overall, the 93 North Grand Prix was an incredible racing event on the beautiful tracks that Western Raceway has to offer. The next AZOP race is the Round 5 Winslow Grand Prix at the Thin Air Offroad Park in Winslow, Arizona on May 5-6.