Crazy Horse Hosts AZOP on Lake Havasu
Round 11 of AZOP Championship Series Races in Lake Havasu City, Arizona
Written and Photographed By Jonathan Barrett (November 2018)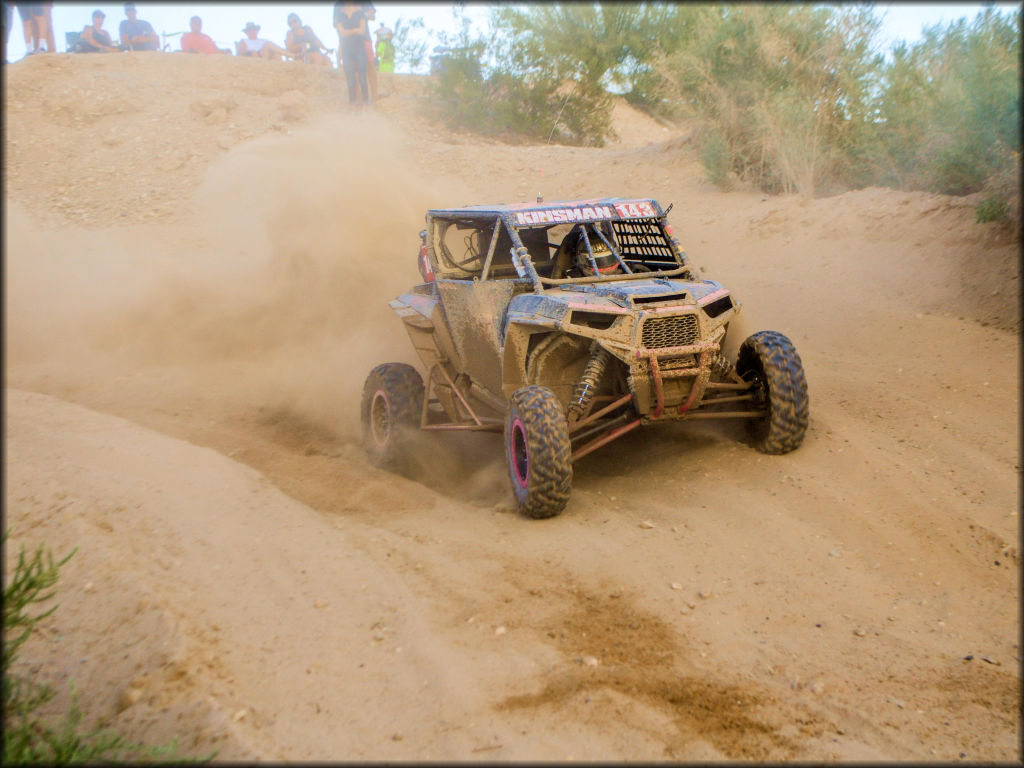 Lake Havasu City, Arizona; home to the most scenic track in the state. Located next to Crazy Horse Campgrounds, the privately owned closed course is sought after by WORCS, Big 6, and now AZOP. The round 11 stop, sponsored by Peoria Ford and River Rat Motorsports, was the most scenic of the season as racers lined up on the starting line facing the beautiful Lake Havasu and raced along the shore. With a mild 80 degrees, the entire weekend felt comfortable with a breeze blowing off the lake.
The Peewee Bikes lined up first, with Danny Baca's Kawasaki KX65 and Colson Skersick's KTM 65SX battling all race in the 65cc C class and finishing on each other's fender, respectively. Ryker Jirsa would take third, one lap down. In the 50cc 4-6 Year Old class, Courtney Curley and Mason Hayne would finish 1-2 with Curley's Honda XR 50 and Hayne's Pamaha PW 50. In the 50cc 7-8 Years Old class, Cooper Skersick would take his KTM 50 to the top spot of the podium, followed by Kaycee Curley and Wyatt Massey, giving the class a KTM sweep of the podium. Lane Odom would take fourth on his PW 50.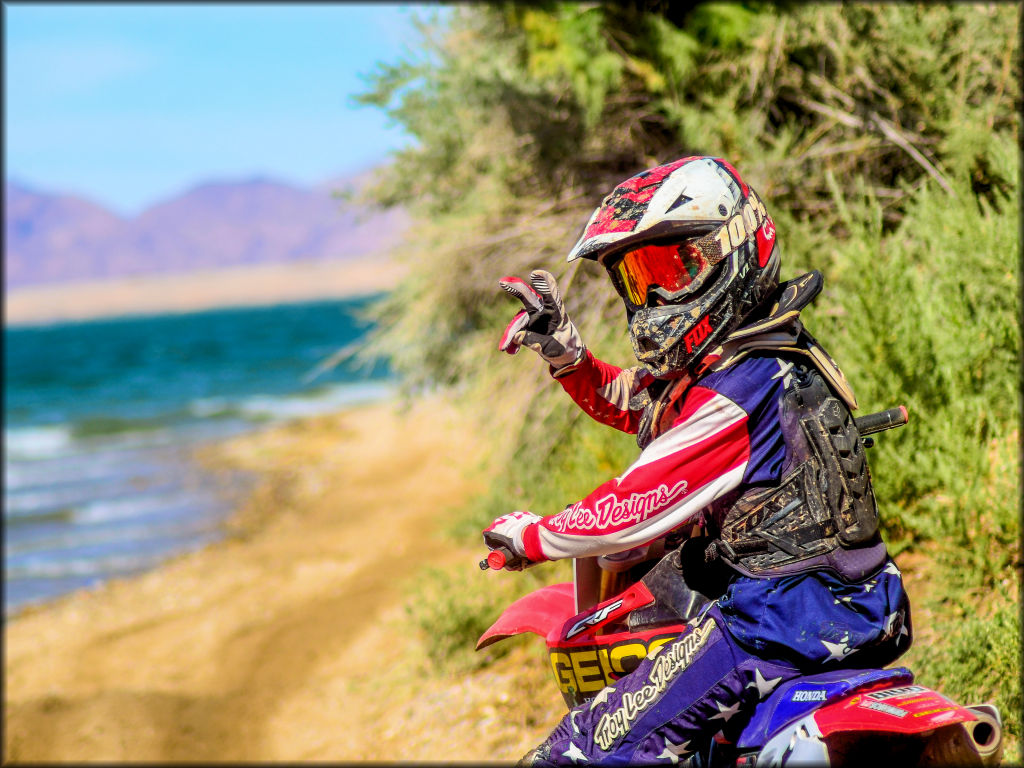 The Mini Bikes were up next, with Marley Kuhn taking first in the 65cc B class on his KTM 65, followed by Chase Boyd and Hailee Froust taking second and third on Kawasaki 65's. Emilee Carter would take the Women's C class, building on skills learned all season and running faster than ever. Tate Van Voorst would take the overall win and the win in the 80-150cc A class on a Blud Lubricants sponsored Honda 150 with Jonathan Kirat following behind on a KTM 150. PorterMay would win his 80-150cc B class on a Honda 150 with Travis Boyd following on a Honda as well, and Gunner Deatherage would round out the podium on his Kawasaki. Clay Stringer took the win in the 80-150cc C class on a Honda 150, with Clayton Hixon and Danny Carter taking second and third on a Honda and Yamaha, respectively. Danny Baca and the Skersick brothers would take 1-3 in the Open Mini class. Top 10 finishes are as follows: Tate Van Voorst, Jonathan Kirat, Porter May, Travis Boyd, Clay Stringer, Gunner Deatherage, Marley Kuhn, Clayton Hixon, Danny Carter, and Brisbane Smithson.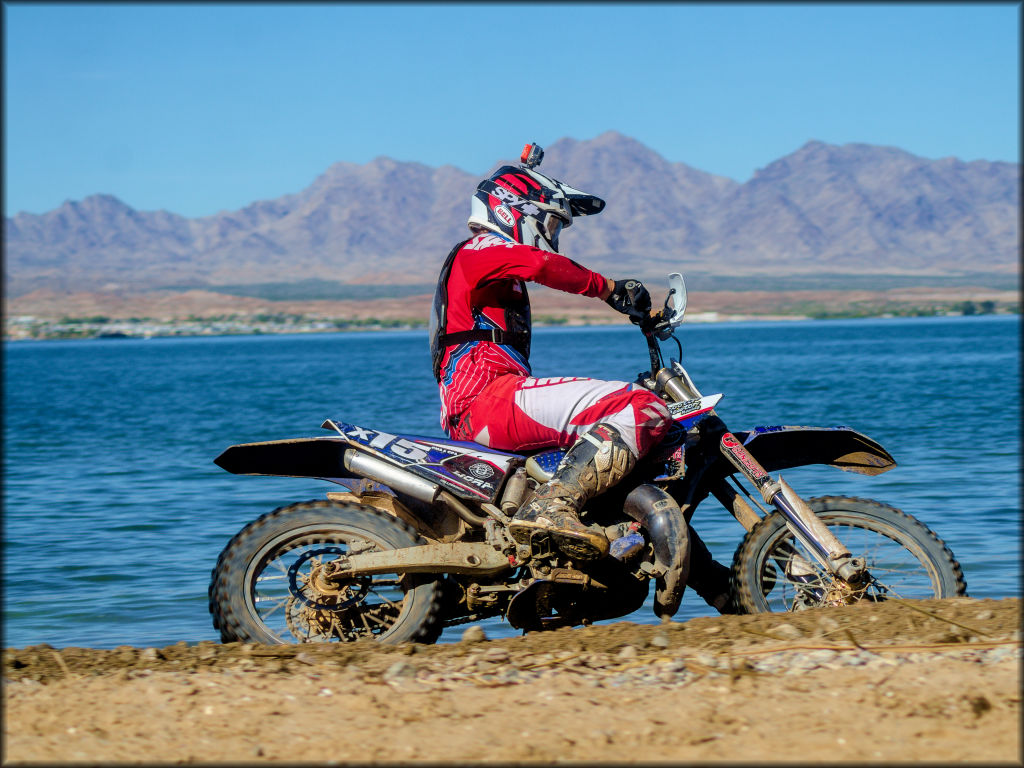 The Big Bikes were up next, with plenty of local talent coming out for the day. Steven Gibson came out to race his local race, as did Alex Morgan. Gibson would put down solid times on his Husqvarna and finish overall first and first in Pro, a lap ahead of second place Morgan on a Honda 450. Wyatt Perry had immediate clutch issues in the race and pulled off after four laps, giving third place to AZOP pro rider Jeremy Newton of Scootin' Newton Racing. The second Newton, Deegan, would take a sixth after a brief battle with Jeremy. The 125-250cc A class had Drake Hacker's Planet Contractors/Ride Shop TBT Kawasaki take first. Hunter Guiboa, Collier Martinez and Michael Mate would take 1-3 in 125-250cc B. Dylan Hammond, Trevor Mclaws and Tyler Odonnell would take 1-3 in 125-250cc C, with Kawasaki, KTM and Yamaha taking it, respectively. Gary Peterson took Master 50+ A, while Richard Heyer took his Pit Enterprises/ Rekluse Yamaha YZ450 to the top spot of the podium with Ken Eldridge and Rolland Shrill taking second and third on a Yamaha and KTM. Billy Dipley won the Open A, with the Garrett Offroad Racing sponsored Braxtan Gallian KTM taking second and the Blud Lubricants sponsored Brian Perry Jr Suzuki taking third. Jeff Furnell took the win on his local track in the Open B class on his Honda with Jon Froust taking second and Martin Craven took third. In the Open C class, Joe Joe Kalous took the win with Cameron Gagnon Tyler Dumdei behind him.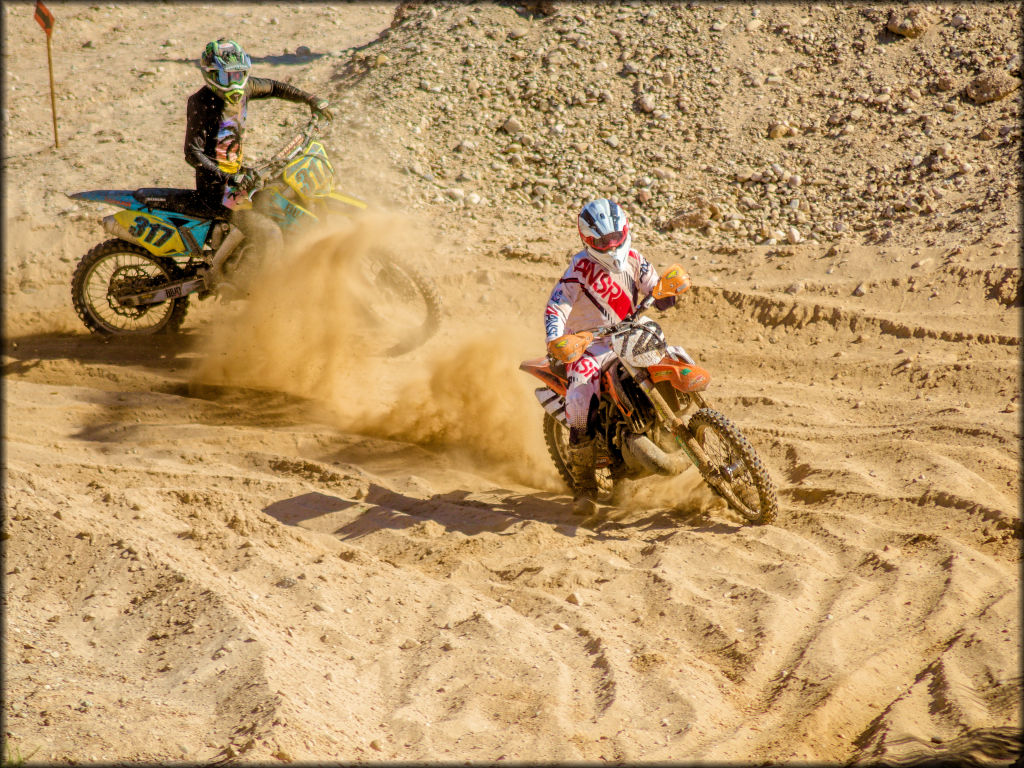 Weston Atwater was running well until he took a spill on a cliff and had to hold his bike up until a sweep rider came to help him pick his bike up. Chris Fischetti took his Yamaha to the top spot in 40+ B, and David Gilreath took the win in 40+ C. Richard Green took the win in Super Senior 60+ on his KTM. Josh Serna and Kyle Kuse took 1-2 in the Vet 30+ A class, with Kyle Pethers and Matt Daugherty taking first and second in Vet 30+ B. last but not least, Joe Shill, Roy Fagan and Tim Finnegan took the podium in Vet 30+ C. Top 10 finishes are as follows: Steven Gibson, Alex Morgan, Jeremy Newton, Shane Logan, Randall Fuller, Deegan Newton, Drake Hacker, Hunter Guiboa, Billy Dipley, and Collier Martinez.
The Peewee Quads were next, with the Thin Air Offroad sponsored Lane Johnson taking the win ahead of Emma Martinez and Cash Crall in the 50-79cc 4-6 Years Old class. In the 80+cc Beginner class, Brendon Turner, Brayden Earlewine and Cade Little took the podium. In the 80+cc Advanced class, Brooklyn Schnore took her WOCS experience and laid down one more lap than second place Landen Johnson and third place Gabriel Simmons.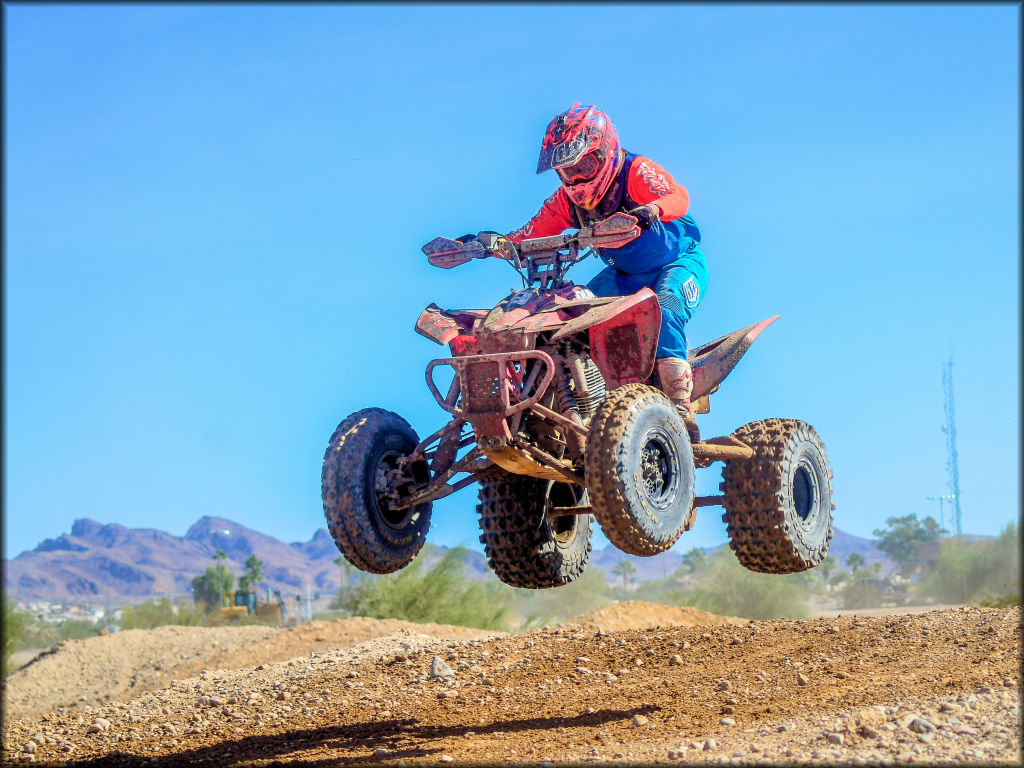 The Mini Quads came to compete with Pointless Racing's Tyler Tsosie winning the 250-400cc class ahead of Caliber Racing's Carly Senter and the Fly Racing/CMPFoto Dakota Hibler. Brian Jackson raced hard in the 91-300cc 10-15 Years Old class, taking first ahead of his brother Jayden and Caliber Racing's Wyatt Rock. Top 10 are as follows: Brian Jackson, Jayden Jackson, Wyatt Rock, Tyler Tsosie Page, Kolbie Lang, Carly Senter, Kasey Snyder, Robert Dearth, Tyler Savage, and Cole Fryar.
The Big quads were next, with Ponderosa Crossfit Koby Dodson and Pointless Racing Andrew Simmons battling for the first part of the race in the Pro class, before a mechanical failure took Andrew out of the race. Dodson would take the checkered first, with Erin Simmons in second and Tristan Jones in third. In the Expert class, Torey Matajcih would take first with Gordon Tarnow and the Tarno Racing Travis Tarno taking second and third. Dirt Tribe Racing's Deshawn Tallsalt was running in the top riders until some riders got together in the lagoon and caused Tallsalt to lose valuable time. In the Sportsman class, Brandon Sahlstrom won with Francisco Lizarraga and Nick Helton taking second and third. David Ham and Leesa Bolden competed in the ATC 3-Wheeler class, with Ham taking the victory. Top 10 finishes are as follows: Koby Dodson, Erin Simmons, Torey Matajcih, Gordon Tarnow, Travis Tarno, Tristan Jones, Todd Ellsworth, Brandon Sahlstrom, Francisco Lizarraga, and Brandon Siewiyumptewa.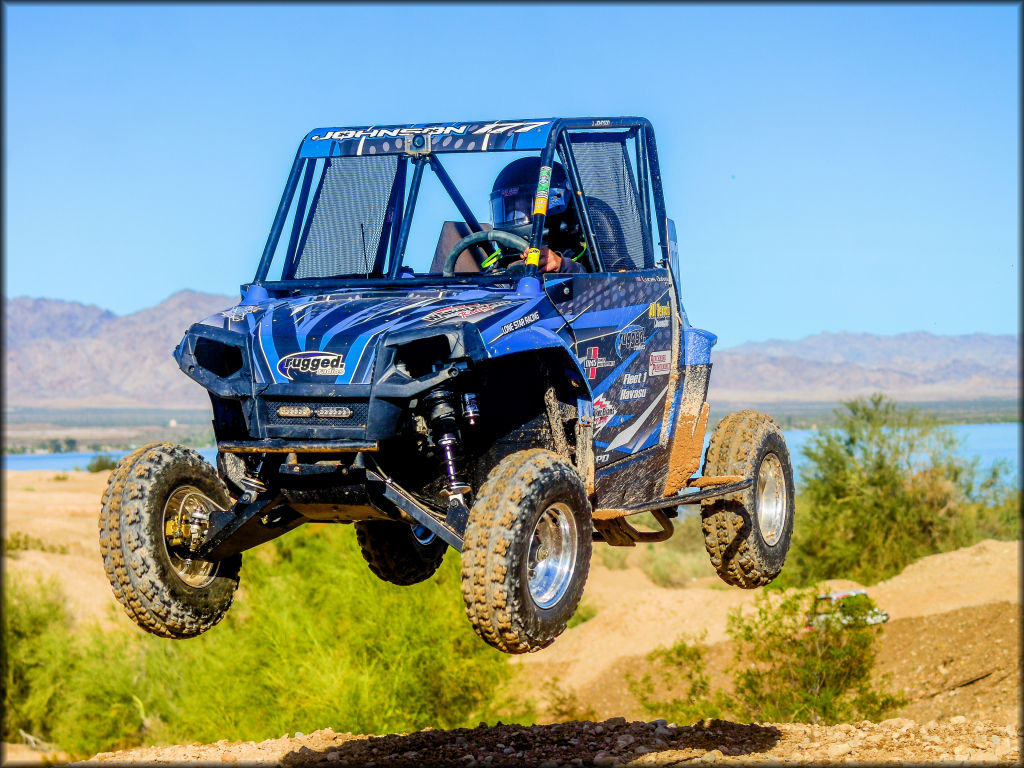 The UTV 170's came out swinging, with tight racing between all the racers. Ultimately it came to Lucas Johnson taking the win in his hometown with Ashton and Rhyland Stowell taking second and third. Ryder Wilson put down six laps on his first race ever in his brand new 170 and finished eighth.
The UTV 570's were next, with Hailey Hein of Hein Racing taking the win three minutes ahead of Ellie Koester, and Zach Anderson took third, one lap down. Grace Vinagro, Riley Hein and Kasyn Matthews all finished very close for fourth, fifth and sixth.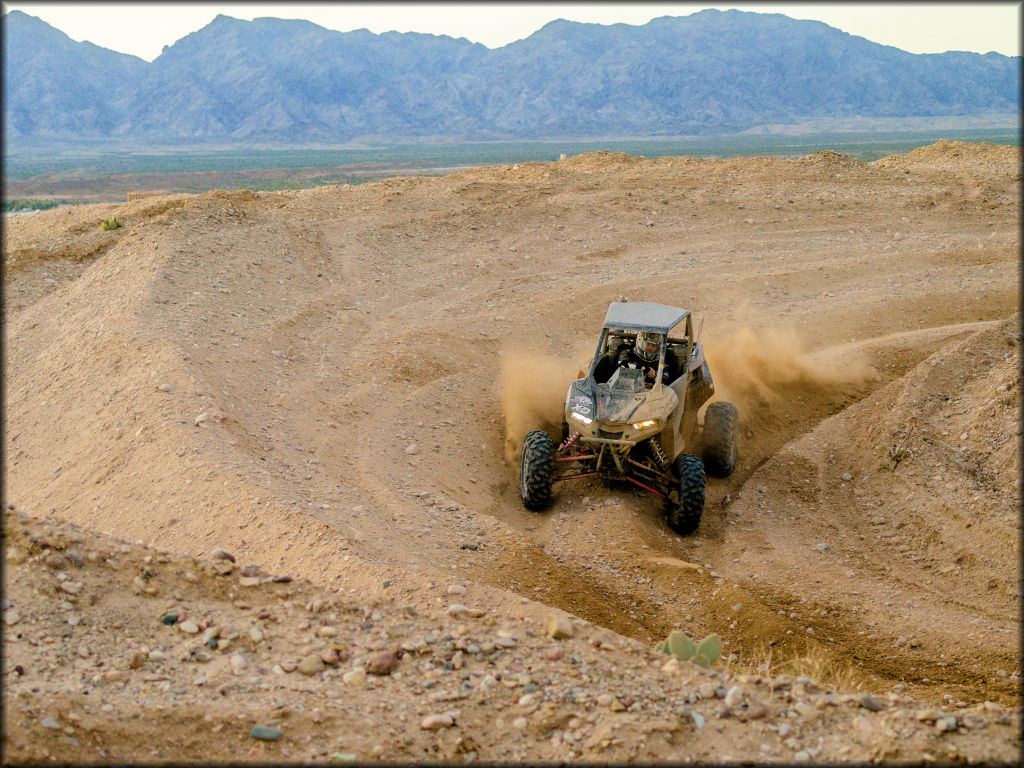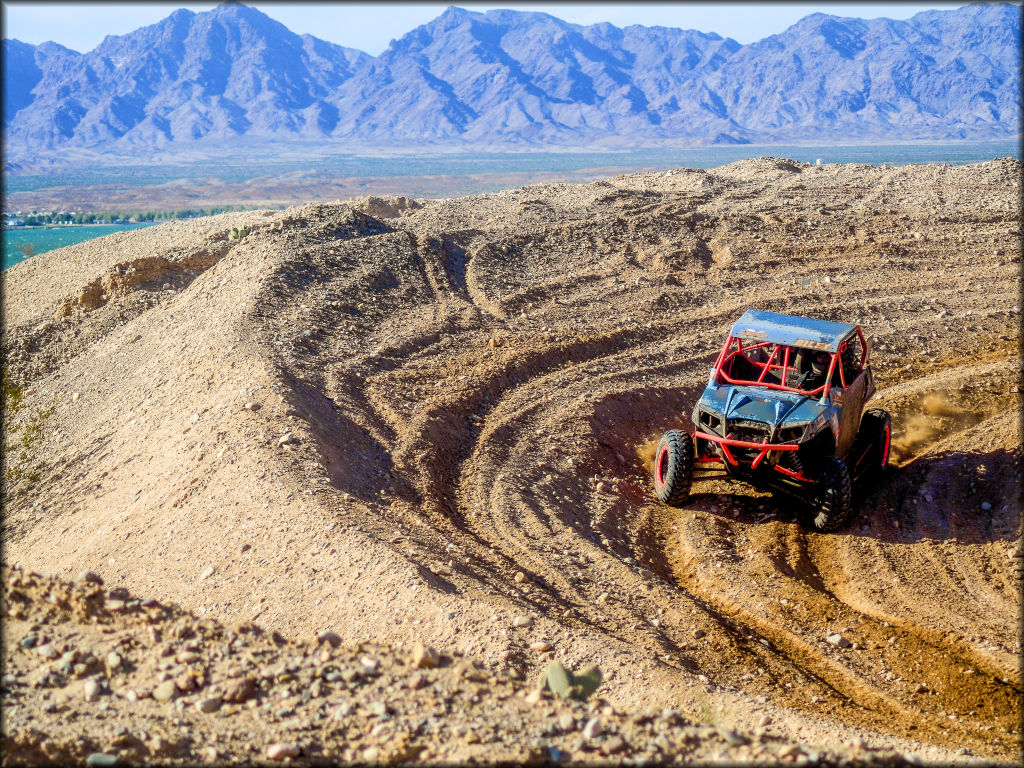 Rounding out the day was the UTV's, racing with the afternoon sun glistening off the lake. The Lake Hasasu native jacob Spitz took his Polaris RS1 straight to the top spot, easily navigating the tight track in the single seater. Nick Hatcher also brought out his RS1 and took second, utilizing the smaller wheel base and light weight to fly through the jumps and tight turns. Rounding out the Pro podium was Tom Wilson's Can-Am. in the 900cc class, Clay Winiecki took the win ahead of Chase De Sousa Dias, both running Polaris 900's. In the 1000cc Non-Turbo class, it was all Hailey Hein with Hein Racing in her Polaris 1000 taking the top spot. Second and third went to Jeffrey Garrity and Kidy Winiecki, running Polaris and Yamaha YXZ. The 1000cc Turbo class was won by Kali Kinsman in her Can-Am, followed by Brian Jackson's Polaris and Bruce Kennedy's Can-Am.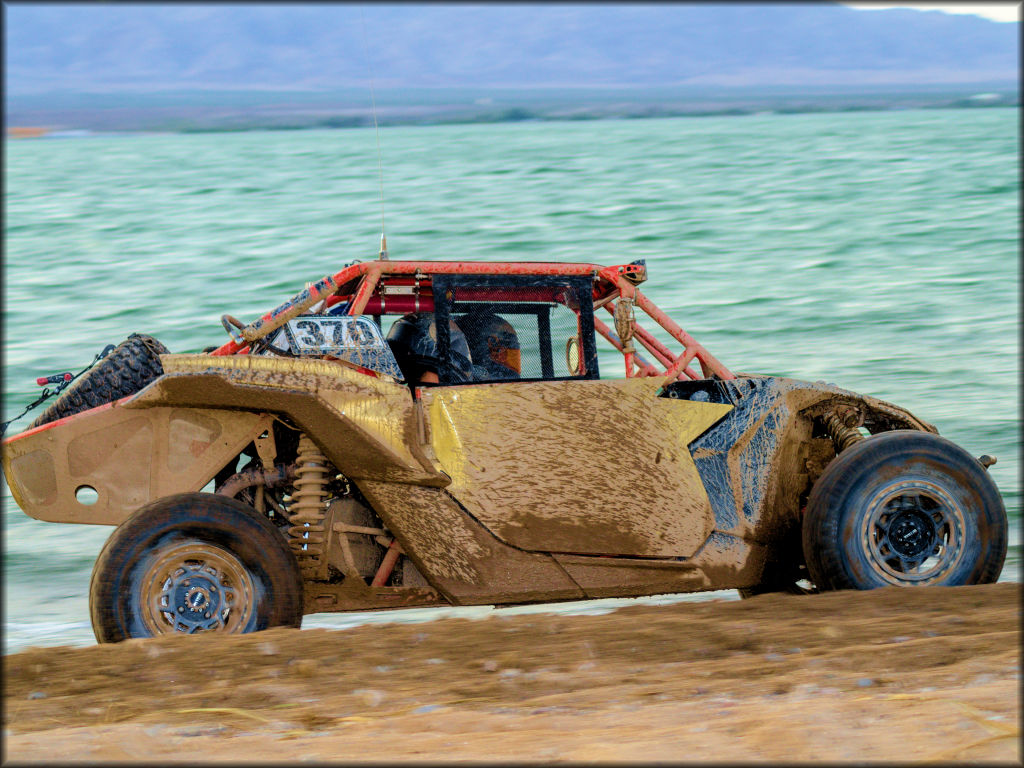 The Havasu Havik Grand Prix was the most scenic race of AZOP's season, with the rare opportunity to race along the shoreline and jump a lagoon. Thanks go to the Lake Havasu City for inviting AZOP to run their event at this beautiful track. Next race is November 17-18 in Gila Bend, Arizona. More info at AZOPRacing.com.