Sleeping Bear Dunes
For a While This Was a Dune Buggy Paradise
Jennifer Rails (June 2019)
Sleeping Bear has been a popular spot for summer vacations since the 1930's. Back then dune buggy tours were available and the area was offroad friendly up until the late 70's. When the land was officially designated as a National Park in 1978 and more recently in 2014 zoned as wilderness, this change permanently prohibits vehicles of any type (motorized or not) on the dunes or trails.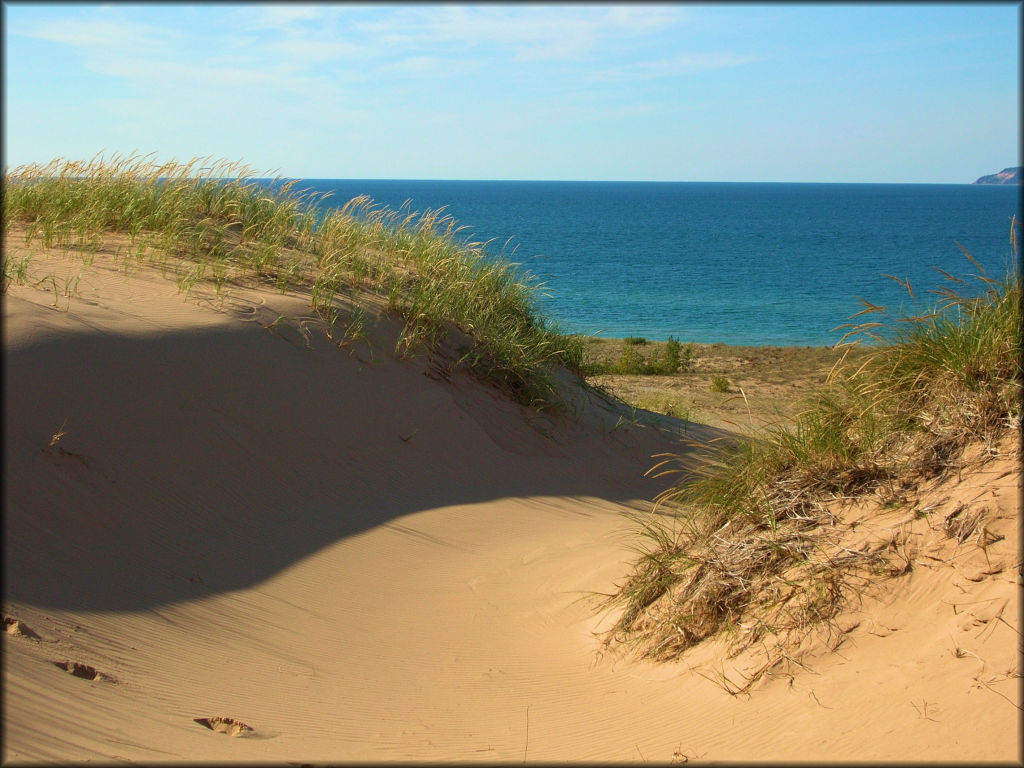 Though the days of dune riding at Sleeping Bear are long gone, the area is still worth checking out. The dunes were named the "Most Beautiful Place in America" by Good Morning America in 2011, and with 100 miles of hiking trails, pristine beaches with amazing views of Lake Michigan and several campgrounds with RV friendly sites, there is still plenty to do.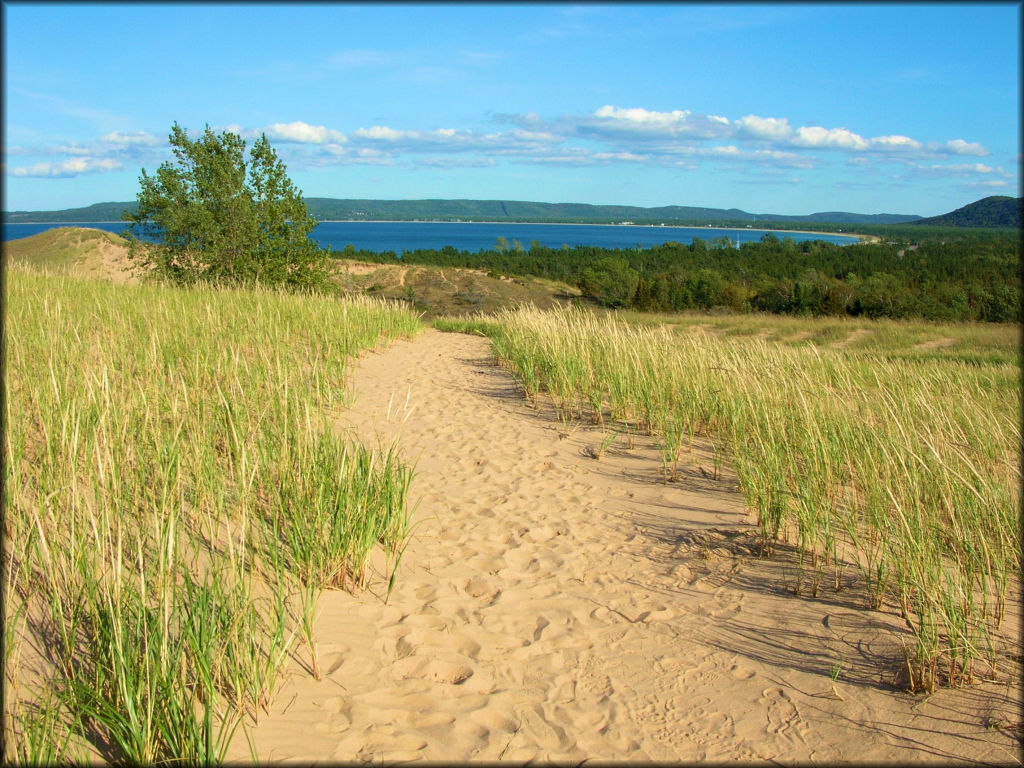 But if you are looking for a place where you can take the Jeep on the dunes with nearby camping, good restaurants plus ATV rentals and tours than try Silver Lake State Park, which is about 2 hours south of Sleeping Bear. Looking for something a little closer? Then check out Twisted Trails Offroad Park. A good time is guaranteed.