2019 AZOP Rowley White RV Series, Round 6
AZOP Grand Prix Race Brings Competitors Into the Mountains
Written by: Miller Truby, All images © Miller Truby (July 2019)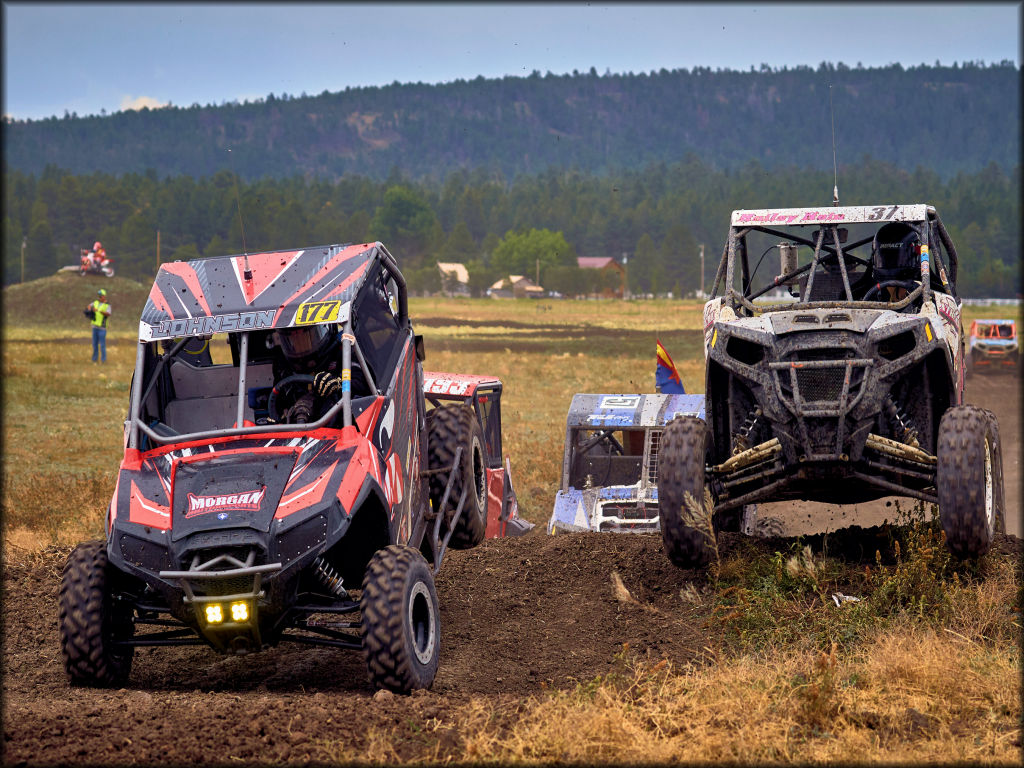 With the summer heat having taken over the low-lying deserts, the month of July sees a yearly shift to the few mountain towns of Arizona that boast cooler weather for the offroad community. With two major races separated by only two weeks taking place in the mountains near Flagstaff most spectators and racers were just glad to be out of the stifling desert heat. The first of these races saw a sizable contingent of car haulers and motorhomes descending on the sleepy mountain town of Mormon Lake to take on the lake-side grand prix track put together by Arizona Offroad Promotions for the 6th round of the 2019 Rowley White RV Series.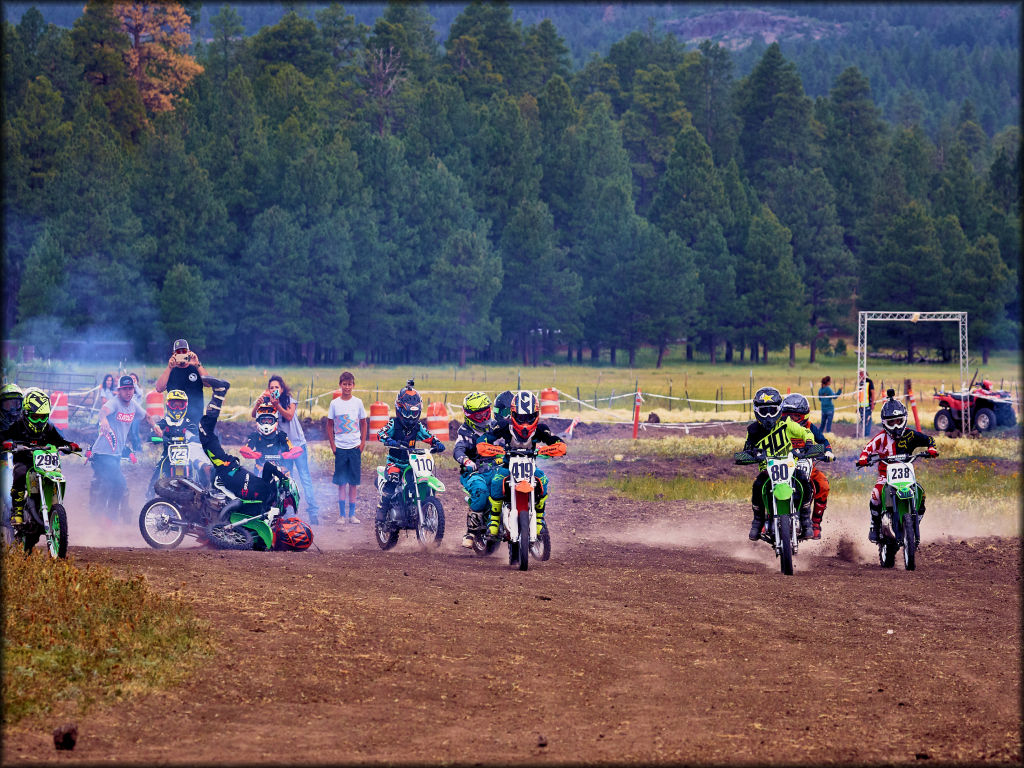 The race - which was presented by Superior Truck Parts and Go AZ Motorcycles - featured a course that snaked itself around a mostly flat piece of property on the lakebed. A motocross style section added some vertical components but the character of the track favored those drivers and riders who could take advantage of big sweepers and tight, bermed corners.
The wide and fast track made for lots of passing and presented traffic issues for the fastest competitors as the slower participants on the course often came into play around the halfway point of each race. With plenty of places to go 3-wide (or more for the bikes) there were lots of exciting moments for the spectators. Combined with the rather stunning backdrop of forested mountains and a herd of local elk grazing lazily a few hundred yards away on the lakebed it is easy to see why this race has become a favorite on the annual AZOP calendar.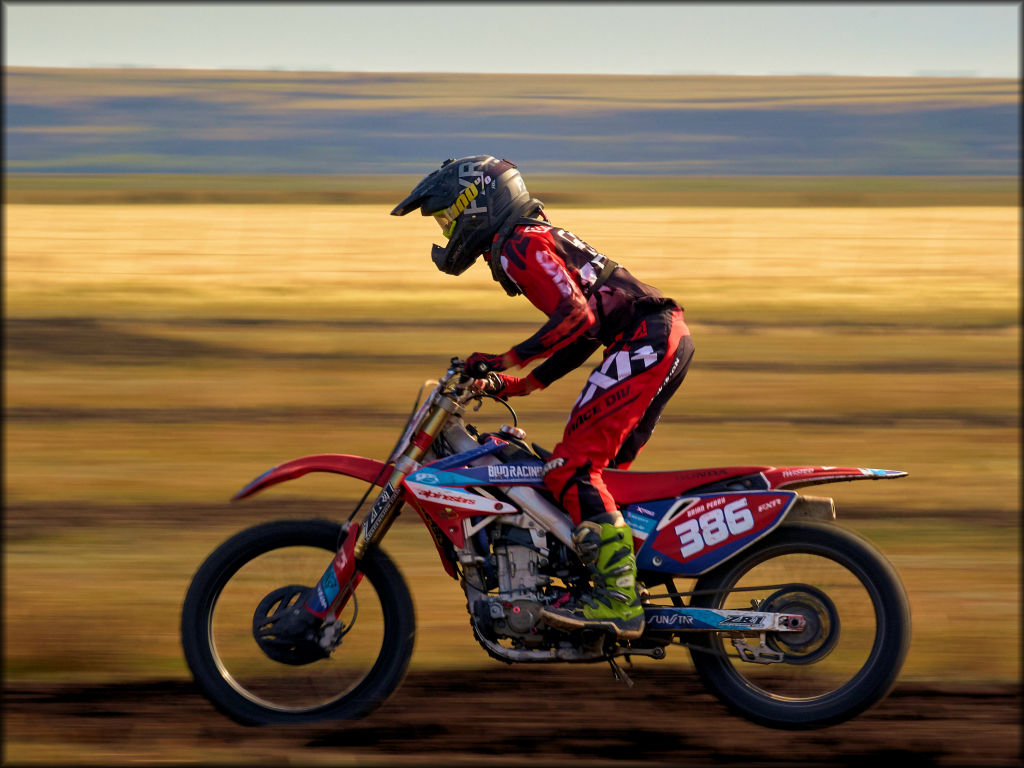 Saturday Motorcycle Race Results
Open A:
#386 Bryan Perry
#95 Austin Alexander
#96 Luke Vermilyea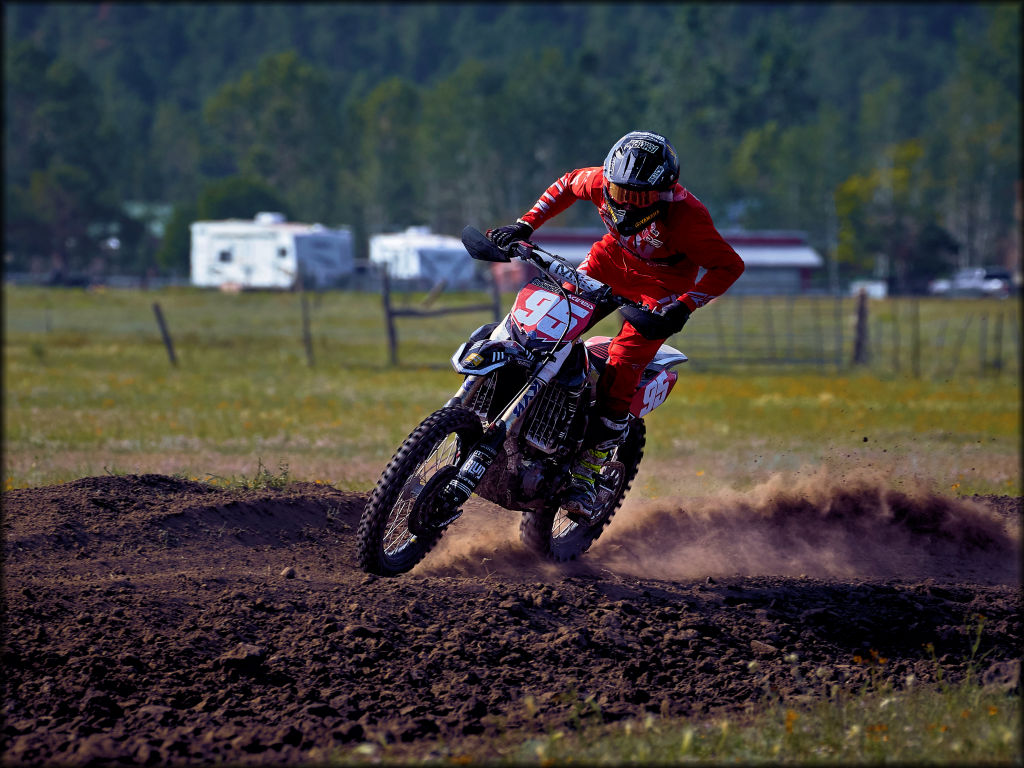 Open B:
#372 Alejandro Cortez
#158 Nick Reynolds
#078 Wyatt Allsup
Open C:
#343 Jake Moffat
#814 Lewis Wright
#377 Joshua Mathein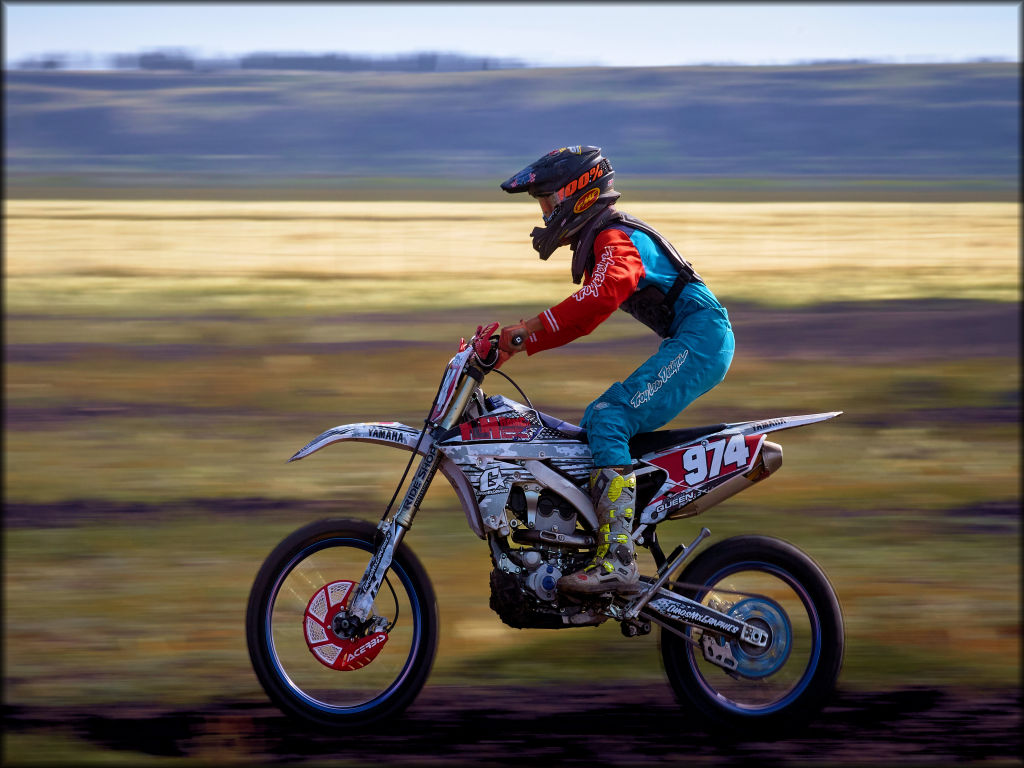 125-250cc A:
#100 Kaden Vermilyea
#974 Dustin Queen
#104 Tim Dana
125-250cc B:
#33 Collier Martinez
#429 Kaden Bedlion
#064 Dominic Craighill
125-250cc C:
#590 Matt Dally
#207 Shawn Weese
#724 Taylor Wilson
Vet 30+ A:
#19 Dayton Raper
#219 Jesse Romer
#121 Josh Serna
Vet 30+ B:
#732 Darren Ben
Vet 30+ C:
#205 Moe Fuller
Senior 40+ B:
#43 Jeremiah Schnurpel
#070 Trent Paulin
Senior 40+ C:
#144 Dallas Brown
#98 Jason Baxter
#063 Allen Craighill
Master 50+ A:
#746 Brandon Roberts
Master 50+ B:
#079 Buddy McLaughlin
Pee Wee 50cc 4-6 years:
#723 Hayden Griffith
#187 Brayden Almendarez
#30 Mason Haynie
Pee Wee 50cc 7-8 years:
#710 Brody Moss
#318 Landon Mathein
#329 Mason Milacki
Mini 65cc A:
#21 Marley Kuhn
#710 Brody Moss
#073 Brady Dickman
Mini 65cc B:
#44 Bryce Petrie
#928 Owen Wesley
#059 Andrew Gutierrez
Pee Wee 65cc C:
#238 Kaycee Curley
#419 Wyatt Massey
#308 Aayden Tracy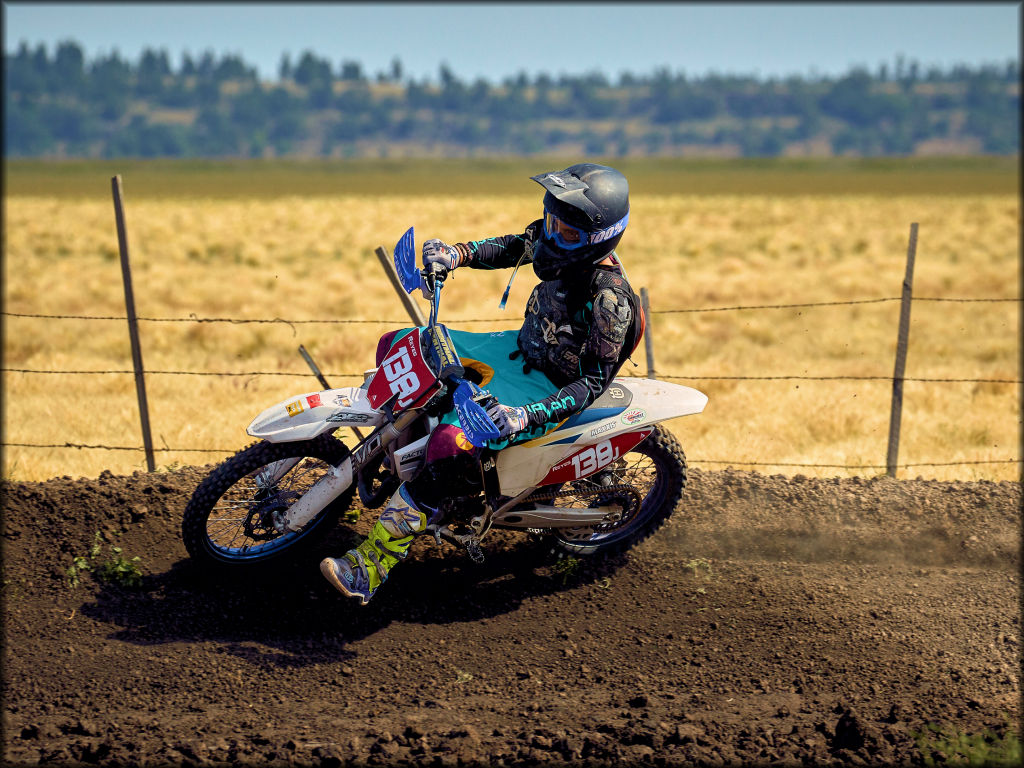 Mini 80-150cc A:
#138 Cody Reyes
#381 Keegan Hardy
#532 Brett West
Mini 80-150cc B:
#48 Danny Baca
#4 Chase Boyd
#604 Cody Smit
Mini 80-150cc C:
#413 Colson Skersick
#442 Donoven Christenson
#199 Jaxon Steele
Women's C:
#191 Grace Vinagro
#93 Ellie Koester
#38 Nikki Earlewine
Sunday Motorcycle Race Results
Open A:
#386 Bryan Perry
#95 Austin Alexander
#717 Mark Gent
Open B:
#158 Nick Reynolds
#317 Jarren Atwater
#722 Weston Atwater
Open C:
#343 Jake Moffat
#205 Moe Fuller
#814 Lewis Wright
125-250cc A:
#974 Dustin Queen
#104 Tim Dana
125-250cc B:
#429 Kaden Bedlion
#34 Colton Dana
#29 Colton Edwards
125-250cc C:
#727 Jaeqon Peterson
#724 Taylor Wilson
#700 Anthony Luna
Vet 30+ A:
#19 Dayton Raper
#553 Jon Froust
Vet 30+ B:
#6 Martin Craven
#383 Justin Lesh
Senior 40+ B:
#070 Trent Paulin
Senior 40+ C:
#831 Lewis Stephan
#089 Danby Anchors
#086 Nick Campbell
Master 50+ B:
#082 Scott Elliot
#311 Richard Heyer
Super Senior 60+:
#088 Greg Nies
Pee Wee 50cc 4-6 years:
#723 Hayden Griffith
#187 Brayden Almendarez
#301 Jayce Tracy
Pee Wee 50cc 7-8 years:
#329 Mason Milacki
#898 Kash Schmidt
#153 Ryder Yates
Mini 65cc A:
#710 Brody Moss
#21 Marley Kuhn
Mini 65cc B:
#2 Tristin Andrade
#059 Andrew Gutierrez
#610 Zayden Serna
Pee Wee 65cc C:
#419 Wyatt Massey
#238 Kaycee Curley
#80 Luke Johnson
Mini 80-150cc A:
#138 Cody Reyes
#381 Keegan Hardy
#058 Chase Haynes
Mini 80-150cc B:
#48 Danny Baca
#4 Chase Boyd
#060 Aaron Massey
Mini 80-150cc C:
#413 Colson Skersick
#199 Jaxon Steele
#130 Clayton Hixon
Women's C:
#93 Ellie Koester
#191 Grace Vinagro
#090 Noel Cosmen
Saturday Quad/ATC Results
Pro:
#32 Koby Dodson
Vet Pro:
#121 Rick Ellsworth
#54 Todd Ellsworth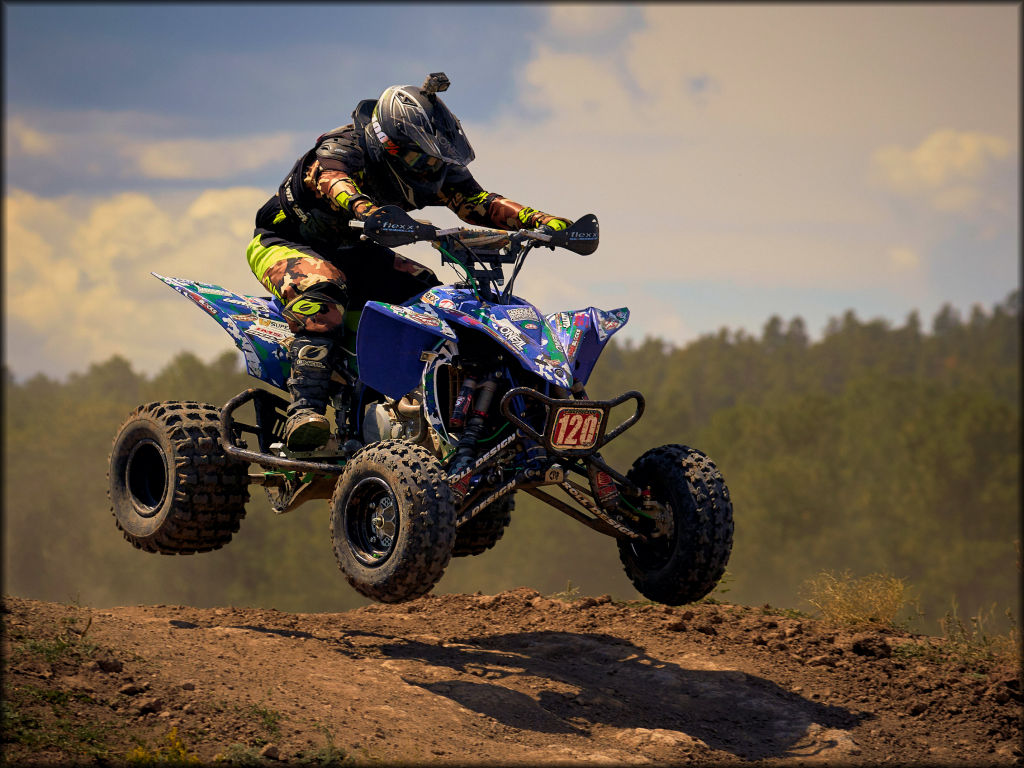 Expert:
#319 Torey Matajcich
#120 Gordon Tarnow
#283 Deshawn Tallsalt
Sportsman:
#27 Ian Sessions
#106 Robert Dearth
#504 Abe Martinez
ATC (3-Wheelers):
#71 Paul Airey
Mini 250-400cc:
#57 Dakota Hibler
#55 Madison Freshour
#61 Wyatt Little
Mini 91-300cc 10-15 Years:
#34 Landen Johnson
#42 Caleb Sartor
Pee Wee 80cc Advanced:
#44 Tavin Freeman
#95 Brendon Turner
#17 Brayden Earlewine
Pee Wee 80cc Beginner:
#85 Cade Little
#128 Keagan Trucky
#222 Jack Wilson
Pee Wee 50-79cc 4-6 Years:
#88 Tyler Wade
#289 Lane Johnson
#100 Brantley Little
Sunday Quad/ATC Results
Vet Pro:
#121 Rick Ellsworth
#54 Todd Ellsworth
Expert:
#120 Gordon Tarnow
#808 Nick Helton
#283 Deshawn Tallsalt
Sportsman:
#27 Ian Sessions
#106 Robert Dearth
#133 Brian Jackson
Mini 250-400cc:
#61 Wyatt Little
#57 Dakota Hibler
#55 Maddison Freshour
Mini 91-300cc 10-15 Years:
#34 Landen Johnson
#42 Caleb Sartor
Pee Wee 80cc Advanced:
#95 Brendon Turner
#44 Tavin Freeman
#17 Brayden Earlewine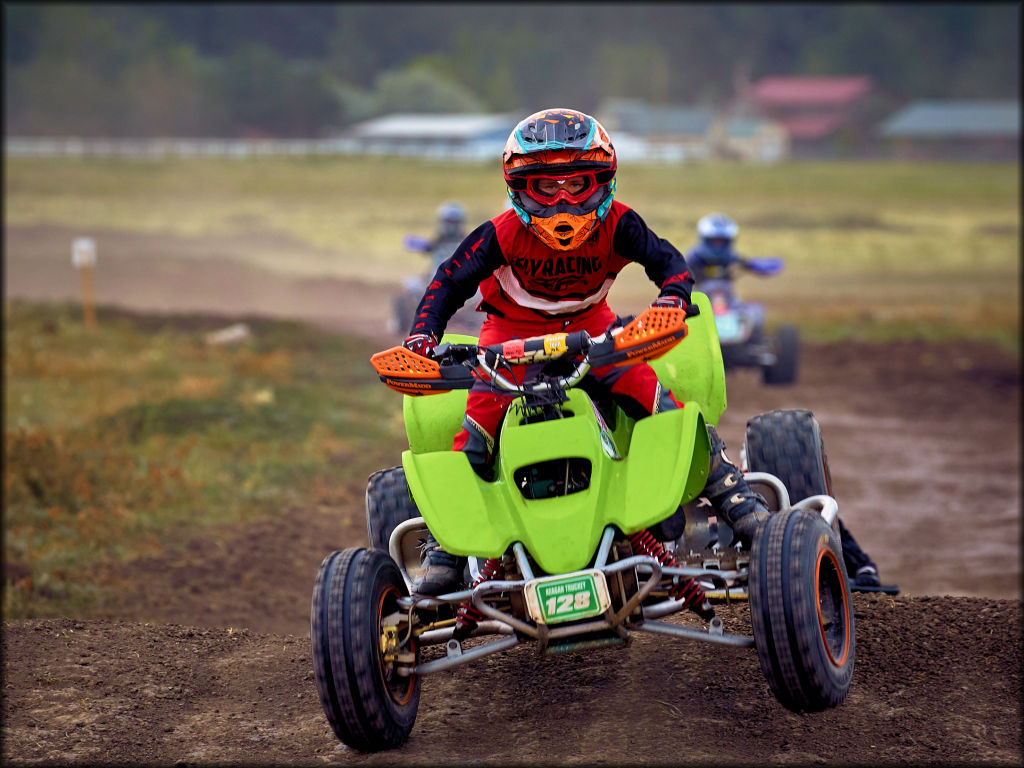 Pee Wee 80cc Beginner:
#85 Cade Little
#222 Jack Wilson
#289 Keagan Trucky
Pee Wee 50-79cc 4-6 Years:
#88 Tyler Wade
#289 Lane Johnson
#100 Brantley Little
Saturday UTV Results
Pro:
#903 Kody Winiecki
#154 Dean Wheeler
#198 Matthew Maciejewski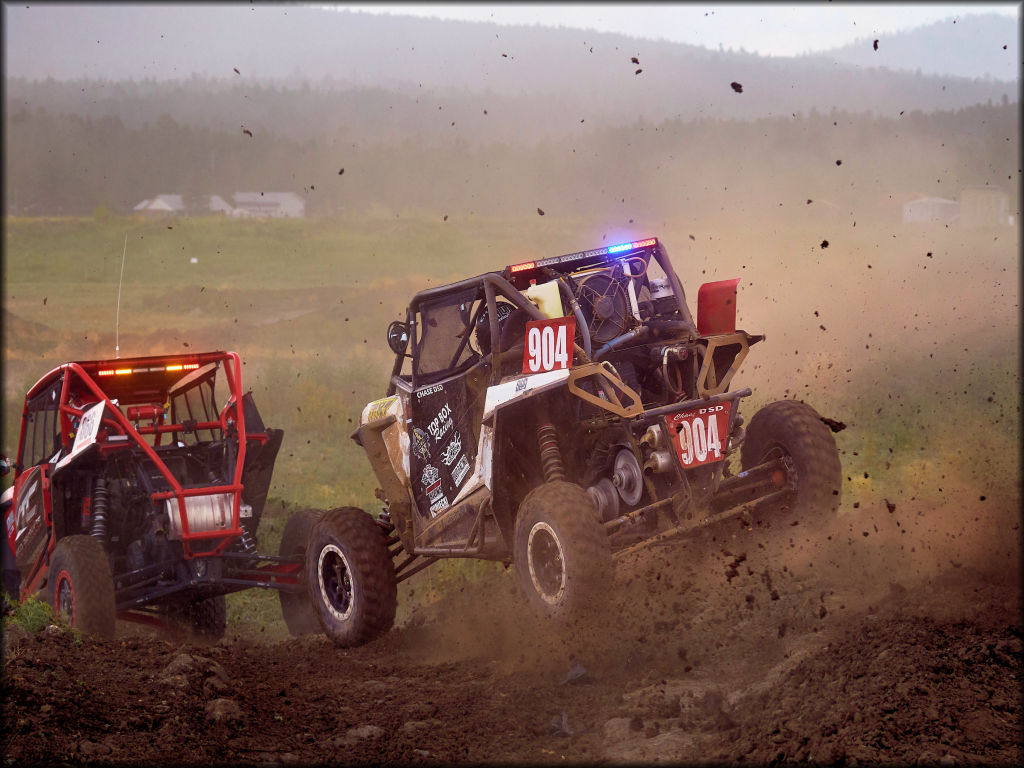 Unlimited Turbo:
#904 Chase De Sousa Dias
#866 Chris Leaming
#969 Daniel Hurn
1000cc Non-Turbo:
#902 Evan Striplin
#917 Will Munns
#504 Abe Martinez
850cc:
#411 Todd Waling
570cc:
#1901 Ellie Koester
#1910 Grace Vinagro
#193 Ashton Stowell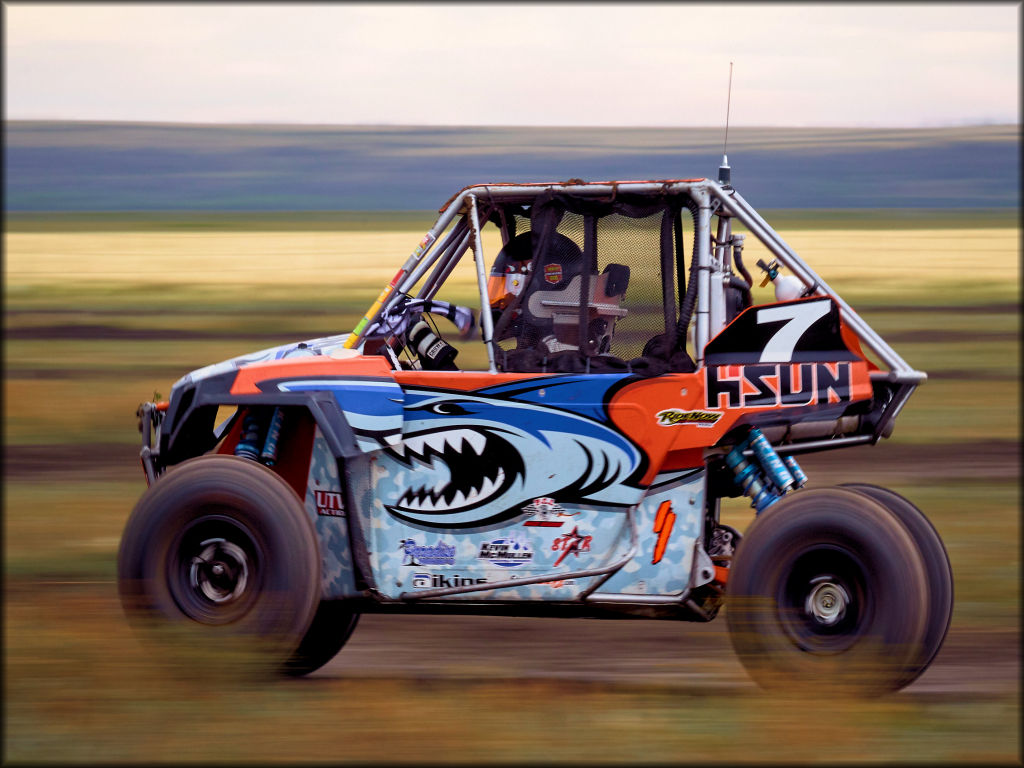 250cc:
#7 Brody Aikins
#135 Casen Krah
170cc:
#192 Ryland Stowell
#10 Reid Aikins
#147 Braden Krah
Sunday UTV Results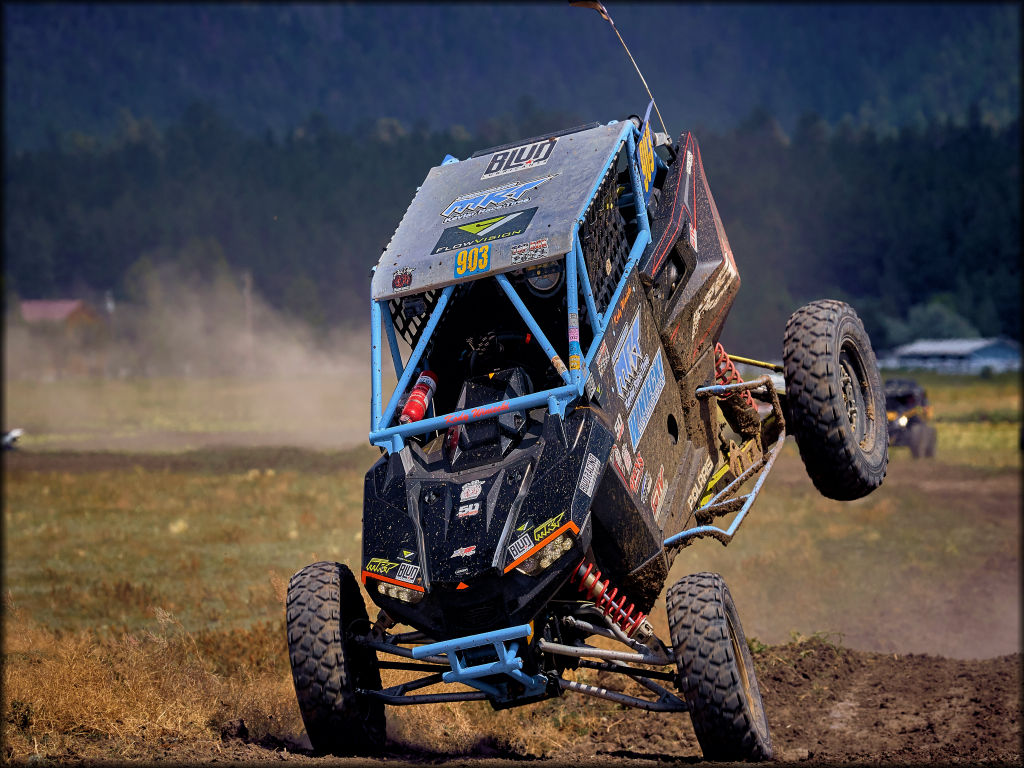 Pro:
#903 Kody Winiecki
#198 Matthew Maciejewski
#143 Kali Kinsman
Unlimited Turbo:
#866 Chris Leaming
#904 Chase De Sousa Dias
#1936 Dave Jobski
1000cc Non-Turbo:
#901 Clayton Winiecki
#902 Evan Striplin
#1937 Hailey Hein
570cc:
#37 Hailey Hein
#97 Jesse Owens
#21 Riley Hein
250cc:
7 Brody Aikins
#17 Vincent Riccitelli
#135 Casen Krah
170cc:
#147 Braden Krah
#10 Reid Aikins
#192 Ryland Stowell
As always AZOP would like to thank all of the sponsors, staff, volunteers, racers, and spectators for making this another successful and fun weekend of racing. For full race results, videos, and photos or to find out about upcoming events go to www.azopracing.com