Chattahoochee-Oconee National Forest Annual OHV Pass
A Convenient Pass For the Frequent Rider
RP Staff (November 2019)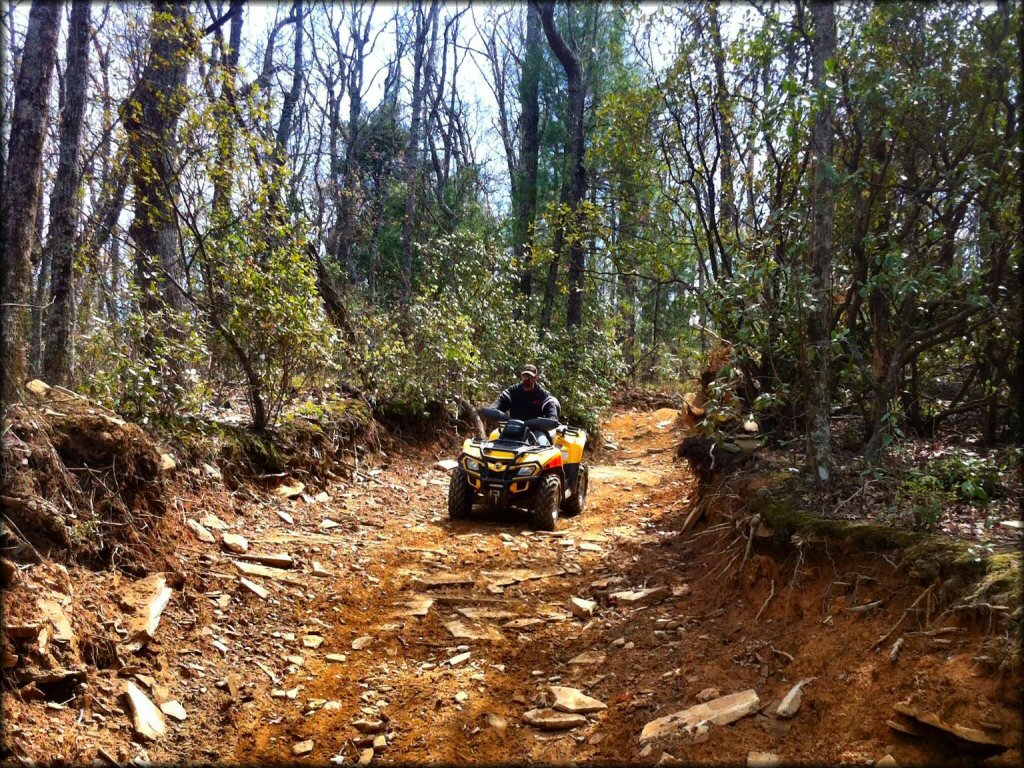 Just a couple hours north of Atlanta is a network of designated offroad trails that are maintained and operated by the Chattahoochee-Oconee National Forest. A small fee is charged to ride but recently the Forest Service came out with an annual pass that covers day use parking at the staging areas.
As an extra bonus, you don't need to visit the ranger station during business hours. Just pick up the pass at one of the several local convenience stores or online at recreation.gov and you'll be on your way!
The cost as of January 2021 is $50/permit and covers one rider for the year. Now you don't have to worry about carrying exact change when riding for the day, plus the money goes a long way toward keeping the trails looking good. Just note that the pass does not cover camping at developed campgrounds.
Nottely Food Mart
5916 Murphy Highway
Blairsville, GA 30512
(706) 745-4159
(about 6 miles NE of Davenport OHV Area)
Clay Creek Falls Grocery Store
2261 Oak Grove Road
Dahlonega, GA 30533
(706) 482-0515
(about 4 miles south of Whissenhunt OHV Area)
Chevron
430A Young Harris Highway
Blairsville, GA 30512
(706) 745-0964
(about 1.5 miles west of Beasley Knob)