AMRA 2020 Season Kicks Off at Arizona Cycle Park, Purvines Racing on Top
2020 AMRA Series, Round 1, Buckeye Grand Prix, January 5, 2020
Story & Photos by Jonathan Barrett (February 2020)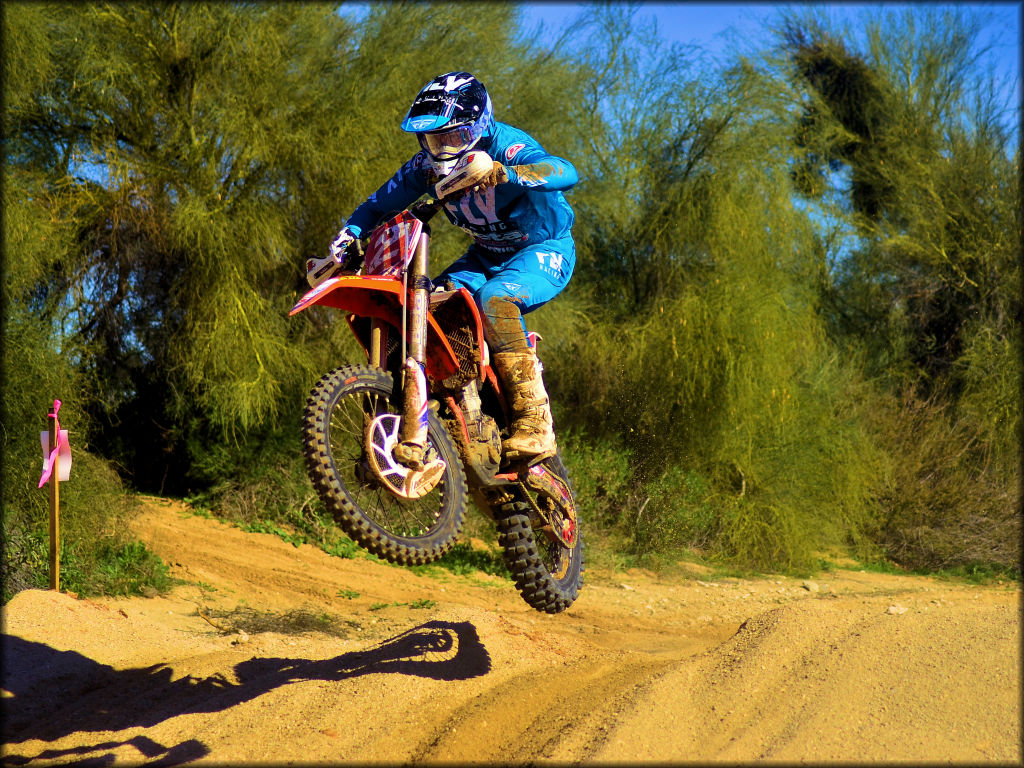 The AMRA 2020 season kicked off in beautiful weather at Arizona Cycle Park in Buckeye, Arizona. Hosted by OHV85 club and organized utilizing ACP's national MX track and back desert section, the track had many variables to challenge racers from mini to pro. AMRA's 2020 season returns to a calendar year after a massive season from October 2018 to December 2019. With Motocenter as the new title sponsor, this season opener was unique in featuring a Grand Prix format which had not been seen in the previous season. Starting with an inverted schedule from what the racers were accustomed to, the C riders took to the starting line first thing in the morning.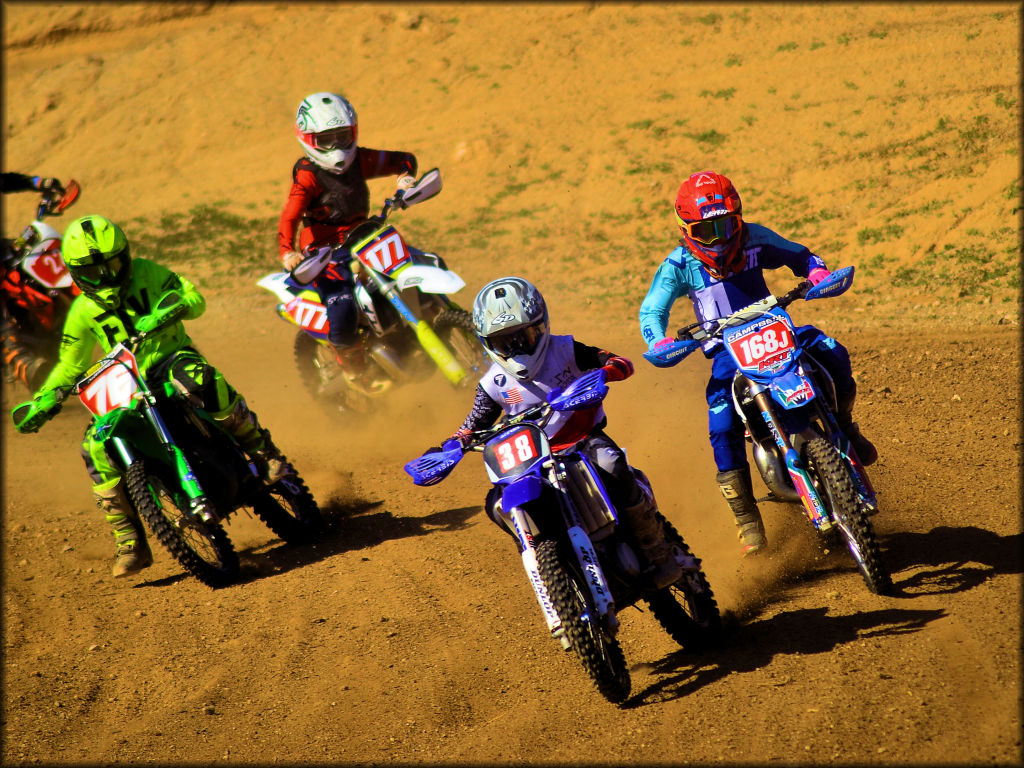 The C race featured the same course as the Pro race with a shorter 45 minute race time. Many racers were anxious to see the green flag drop as the dirt was prime, conditions were perfect and the new year just passed. James McNally took the early overall lead and held it for the full race in his AMRA debut, also the first time he's raced an AMA race series. McNally would take the overall win and the Open C win followed three minutes behind by 200C winner Keegan Hardy and 250C winner Daniel Evans.
C results by class:
Open C:
James Mcnally (KTM)
Bobby Greene (YAM)
Ben Johnson (KTM)
250 C:
Daniel Evans
Ruffin Dodson (HUSQ)
Milan Tolbert (HON)
200 C:
Keegan Hardy (YAM)
Kaelyn King (KTM)
Ben Vasquez (HON)
30+ C:
Dustin Davis (KTM)
William Gross (HUSQ)
Andrew Boyd (KAW)
40+ C:
Micheal Rector (SUZ)
Allen Craighill (SHE)
Bill Hendricks (HUSQ)
50+ C:
Trevor Turner (KTM)
James Pifer (KTM)
Leroy Moore (KTM)
60+ C:
C Youth:
Jonathan Kirat (KTM)
Jaime Pena (KTM)
Chase Haynes (KAW)
C Sportsman: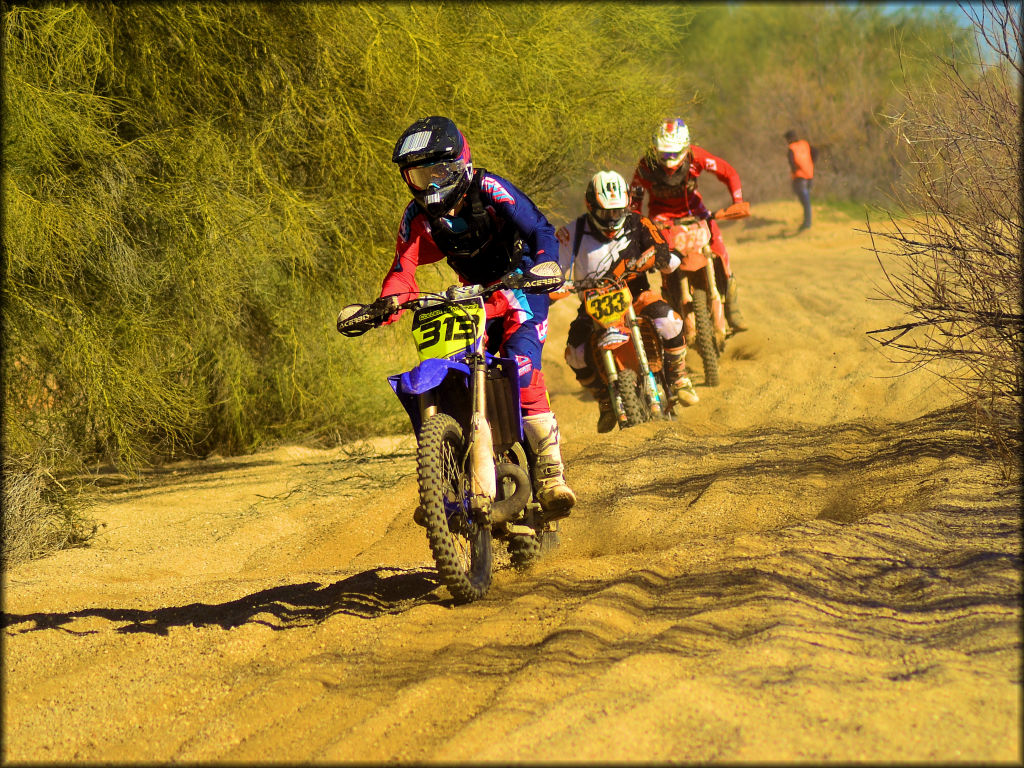 The AA/A/B race had a massive turnout, with 16 Pros on the start line and huge turnouts for the rest of the classes. 2019 champion Ryan Wells sat out due to hand surgery after the last round in December, so the win was a hot contention of Purvines Racing's Mason Ottersberg, Beta's Joe Wasson, DA8 Training/ RPM Racing's Cooper Abbott, and many more. Off the line it was Zach Petruska (KTM) with the holeshot, but quickly it was Conner Maxwell with the lead and holding on for two laps before Mason Ottersberg (YAM) took it for two laps, then Wasson (BETA) took it for a lap before Ottersberg took it back and held on with Wasson and Abbott hot on his tail. Ultimately the checkered flag came out with the Purvines Racing Yamaha of Ottersberg on top, followed by Beta USA's Wasson and RPM Racing/ DA8 Training KTM of Abbott in third. "I pitted early and (Abbott) passed me but I knew if I could stay with him I could get him back when he pits" was the strategy that Ottersberg utilized in the race, also stating the riding with Purvines has been the "Most comfortable I've ever felt on a bike". Wasson stated that this round was a "Great test to see where we are this year" aboard a newly-built Beta for his NHHA and West Hare Scramble seasons in 2020. Top five would round out with Maxwell (KAW) and Cody Miller (KTM). James Flynn made his Pro debut after clinching the Open A championship last season and finished 10th on his new Motocity Sherco.
Open A:
Garrett Comer (KTM)
James Clark (YAM)
Drey Lacroix (SHE)
250A:
Chad Lamaide (KTM)
Evan Fischer (HUSQ)
Blake Donatelli (KTM)
200A:
30+A:
Bobby Russell (KTM)
Todd Jarman (HUSQ)
Brett Kimbal (HUSQ)
40+A:
Rob Naughton (KTM)
Dave Bower (HUSQ)
Phillip Carlin (KTM)
50+A:
Craig Canoy (KTM)
Ned Lowerre (KTM)
Ed Foedish (KTM)
In the B races, it was all Collier Martinez (YAM) holding the overall B lead the entire race, finishing ahead of Nicolas Christensen (KTM) and Kaden Bedlion (KTM)
Open B:
Collier Martinez (YAM)
Jacob Jansen (HON)
Zack Ward (KTM)
250 B:
Nicolas Christensen (KTM)
Kaden Bedlion (KTM)
Bryce Johnston (YAM)
200 B:
Caleb Lamca (KTM)
Christian Medina (KTM)
Alex Trapp (KTM)
30+ B:
Andrew Moore (KTM)
Matt Daugherty (HUSQ)
Zack Harris (HUSQ)
40+ B:
Mike Williams (HON)
Sonny Morocco (KTM)
Kevin Bradley (KTM)
50+ B:
Tom Brown (HUSQ)
Chris Ruot (GG)
Marc Brown (SUZ)
60+ B:
Brandon Roberts (HON)
Gary Peterson (KTM)
Mike Mcdaniel (KTM)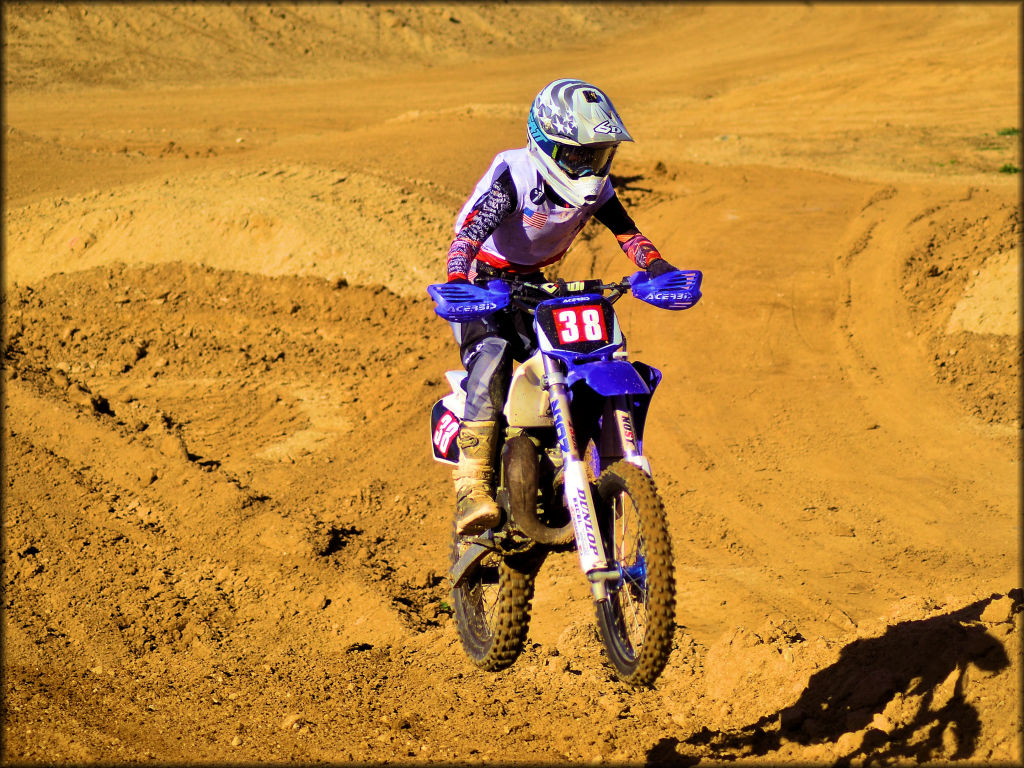 The B Women had a stacked class, featuring MX racer Lauren Thompson, newly B-rider Brea Core, and WORCS competitor Cindy Lowerre. Through a tough track, Thompson (YAM) took the win with a dominant performance leading every lap, followed by Catalina Springstroh (KTM) and a fantastic performance by Brea Core (YAM) in third. Rounding out the top five was Cindy Lowerre (KTM) and Daiana Trapp (BET).
The mini races were next, starting with the Supermini class. Samuel Campbell (TM) took the holeshot and never looked back, leading the entire race start-to-finish. Coming second was Keegan Hardy (YAM) and Chase Haynes (KAW). Following the supermini finishers were:
85cc 12-14:
Kaden Greenfield
Jace Vogt
Jackson Powell (YAM)
85cc 9-11:
Jesse Blevins-Heck (KTM)
Griffin Harris
Andrew Gutierrez (KTM)
65cc 10-11
Jon Nordling (KTM)
Colton Calmes (HUSQ)
Aaron Stillwell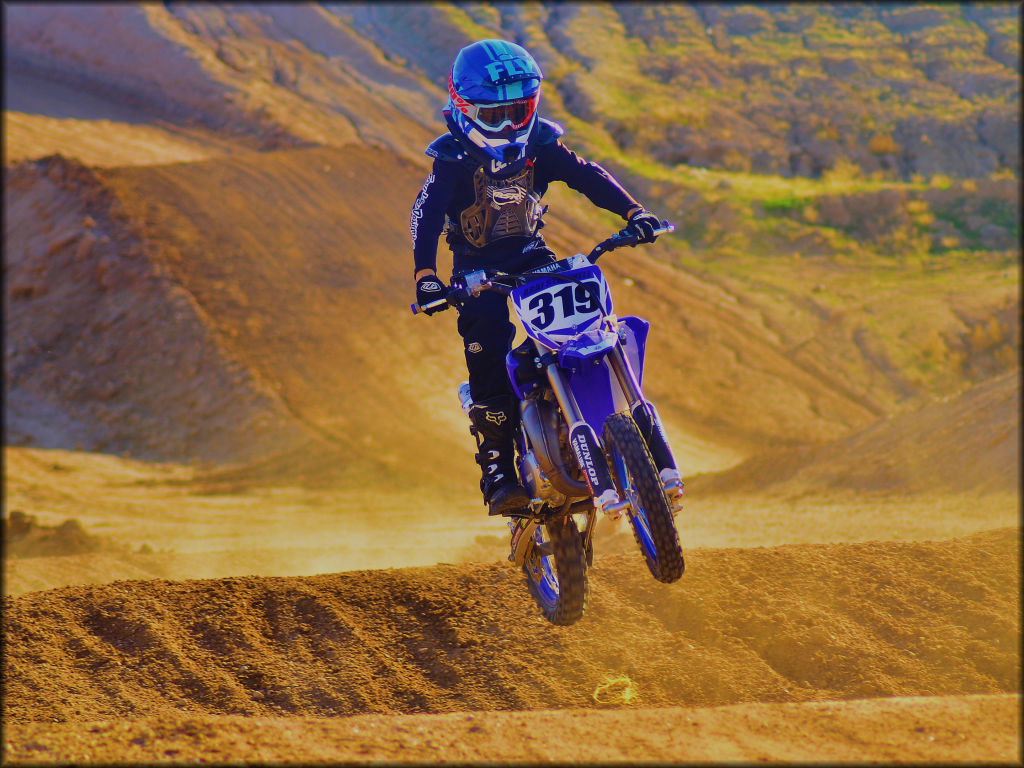 Race two of the minis hosted the peewee classes, with Arai Stillwell (YAM) taking the overall win and the 65cc 7-9 win. Behind him was Kyle Riddle (KTM) in 50cc 7-9 and Tagret Wasson making his Yamaha debut in the 65cc 7-9 class.
65cc 7-9:
Arai Stillwell (YAM)
Tagret Wasson (YAM)
Cade Sutherland (KTM)
50cc 7-9:
Kyle Riddle (KTM)
Edward Reim (KTM)
Cason Olvera (KTM)
50cc 4-6:
James Reim (KTM)
Sean Riddle (KTM)
Austin Mentzel (KTM)
The AMRA 2020 season kicked off with a bang with a huge turnout and an overall flawlessly ran race. OHV 85 did a great job with a large host of volunteers and safety crew and the new title sponsor Motocenter did a great job supporting the series in its first race of the year as title sponsor.