Camp Bouse UTV Fest
Hosted By UTV Offroad Adventures!
Written and Photographed By LeeAnn Nix and Jim Smith (February 2021)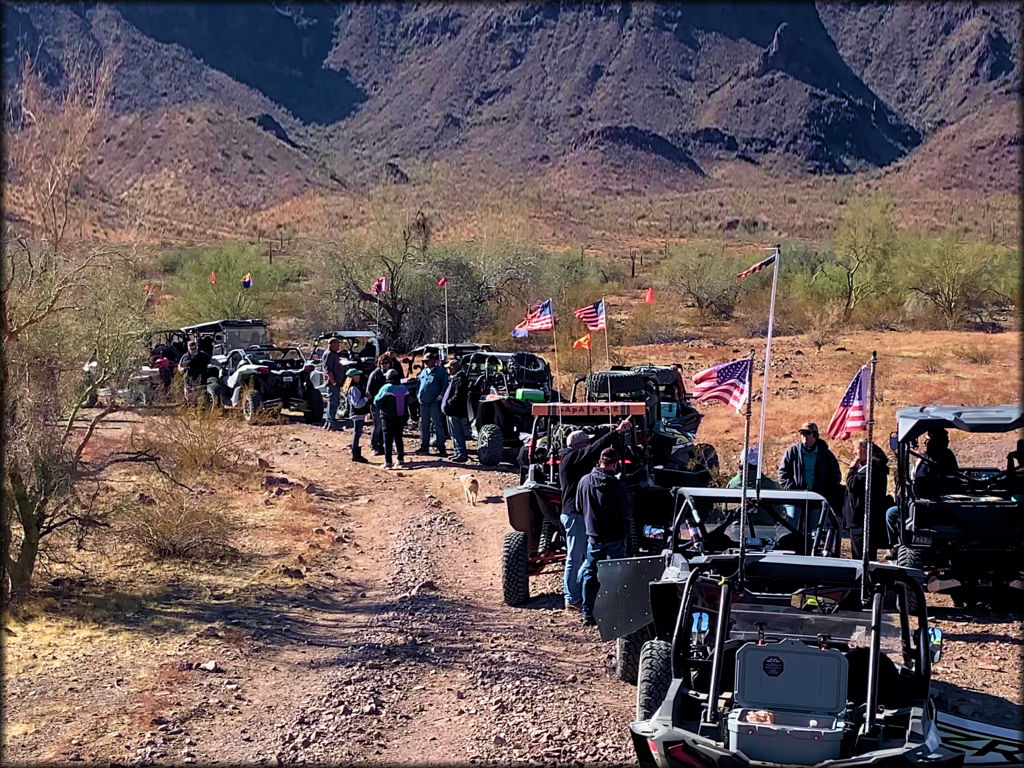 Deep in the desert of Arizona, somewhere in La Paz County, on Highway 72, lies a small town full of retirees, agriculture, old mines, railroads, canals and secrets. Bouse, AZ is located approximately 27 miles from the California/Arizona border, south of Parker, AZ. Do not expect much for cell phone coverage here but do expect a warm welcome from the Nault family when you stop in at the Ocotillo Lodge & Bar. A perfect watering hole after your desert UTV adventures. The food, people and stories you will hear will truly not disappoint.
Starting out in the mid 1800's as a mining community, miners discovered copper and gold in them there desert hills. So why would General Patton not take the opportunity to use the same off the beaten path location to start an Army camp during WWII. In 1943 Bouse became a secret desert training camp that would test a secret weapon attached to a tank called the "Gizmo". Closing a year later in 1944, Bouse is now home to snowbirds, off roaders and biker's who travel the path from Phoenix to Las Vegas yearly.
This UTV event was held January 29-31, 2021 with all of the happenings of course being held at the Ocotillo Lodge & Bar. Wasting no time to get registered and off to enjoy the fabulous night ride. The moon over the desert was brightly shining as were the UTV light whips in all sizes and colors. The desert at night is the perfect backdrop to show off your night lights. Enjoying the Black Ops Run for about 25+ miles in the desert chill is the perfect way to kick off the event.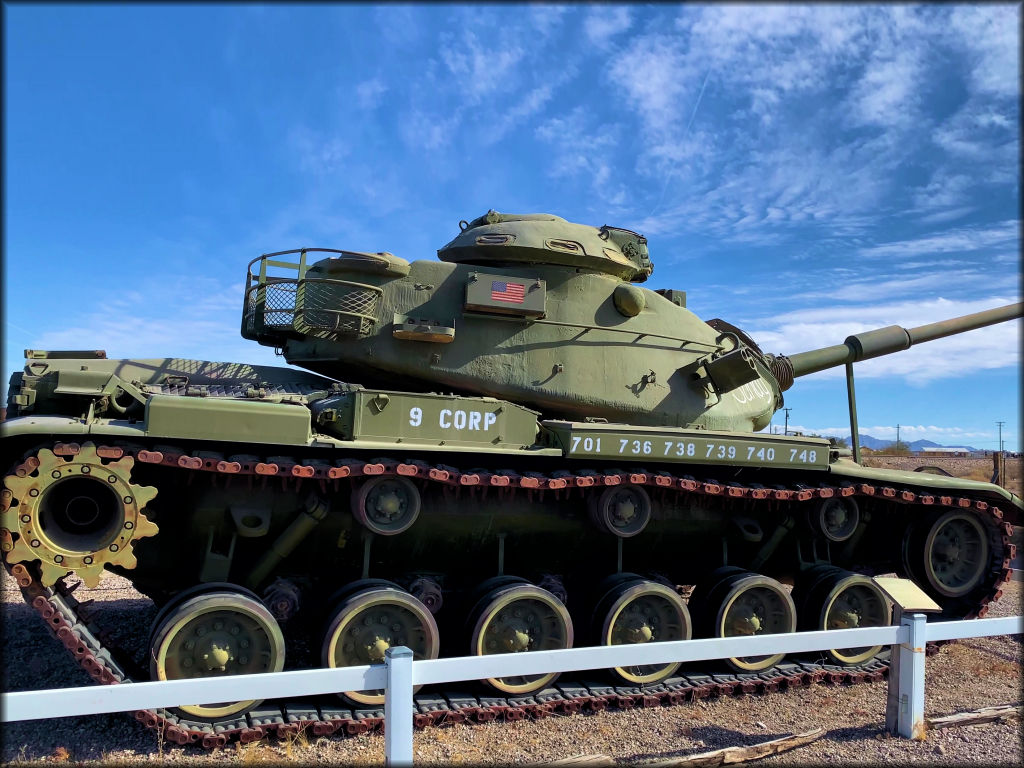 Choose your day ride! The Plomosa Mountain Loop and Tank Trail rides are both approximately 50+ miles with local guides who will tell the tales of all this area has to offer. Wonderful tail gunners are there to make sure you do not get left behind or run out of gas (oops, make sure your tank is full). Stopping along the way to visit mine shafts, broken down rock buildings after following a canal that runs deep into the desert. Through canyons and cactus forests you can end up at the Bill Williams River for lunch with your friends new and old. Dip your toes in the water and stretch your legs a bit on the surrounding trails. But wait...there is always more!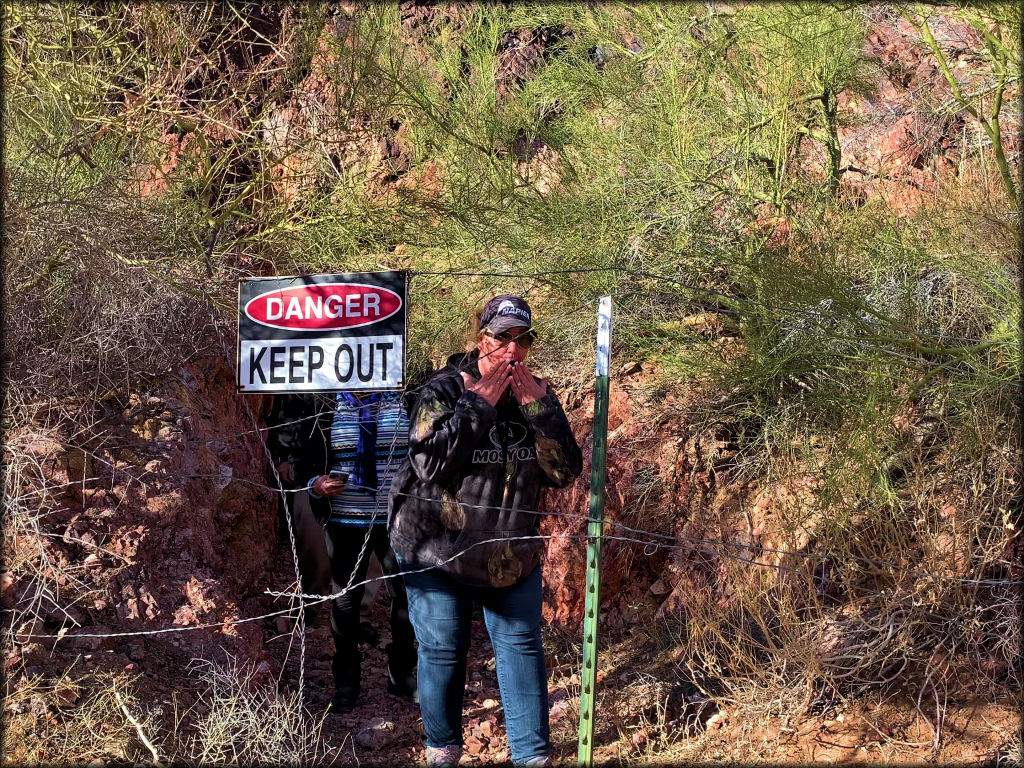 When the day is over, rinse off the desert then head straight to the Ocotillo Lodge for some Saturday night fun! Try your hand in the Poker Draw, join the corn hole tournament, and raffles with loads of loot to be had thanks to the many sponsors out there for their contributions. Warm up by the bonfire and indulge in some pulled pork with sides and of course a cocktail or beer. The welcoming backyard at the Ocotillo Lodge has plenty of seating and laughs waiting for everyone to enjoy. Every UTV event collects donations or holds an auction with all proceeds going to the Phoenix Children's Hospital.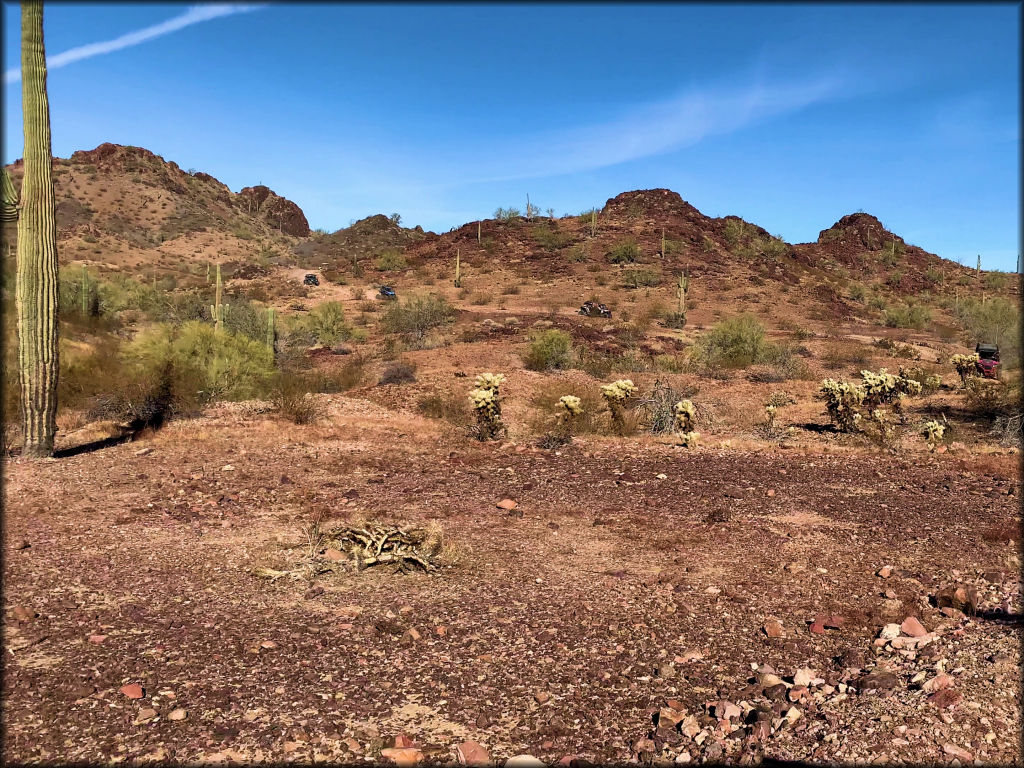 The fun and experiences at these events cannot be put into words. There are not enough thanks for the people behind the scenes working endlessly to make sure your adventure is one to cherish for a lifetime! Experience the many trails and interesting places Arizona has to offer. Adventure awaits at every turn in Arizona and UTV Off-road Adventures will help you find the experience you are after. For information for ALL Arizona upcoming UTV events visit utvoffroadadventures.com.