2021 Peppersauce UTV Fun Run
Hosted By UTV Offroad Adventures!
Photos and article by Jim Smith & LeeAnn Nix of Drone:30 and Michelle Ramos-Marks (April 2021)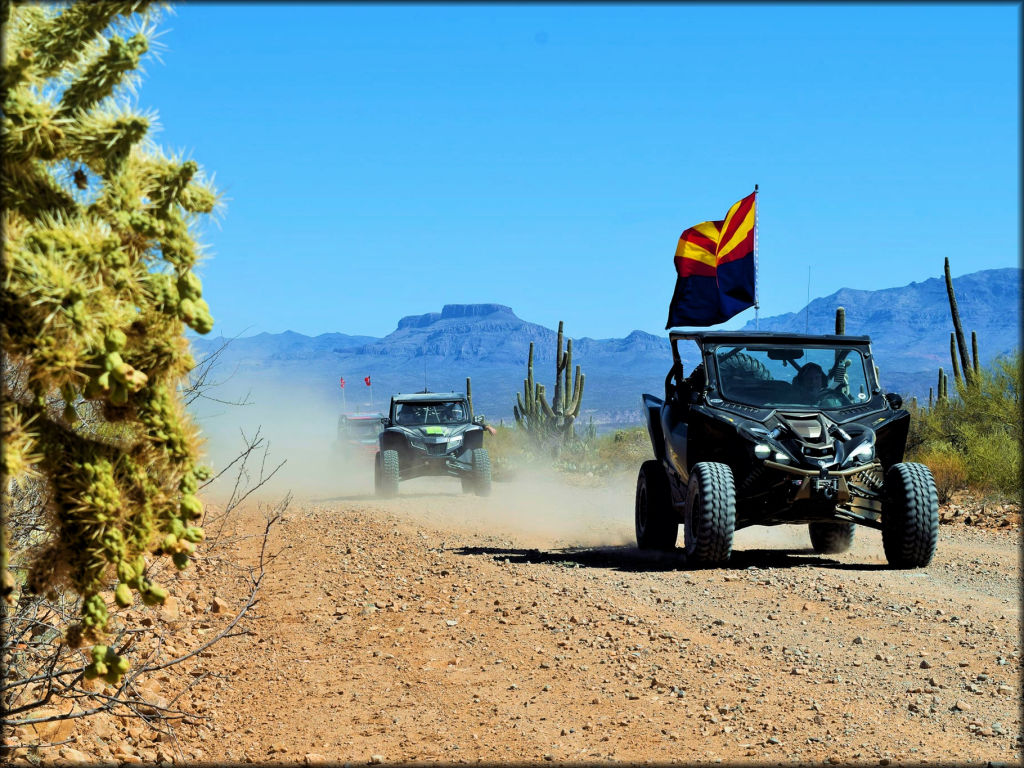 Northeast of Tucson, AZ lies a small town surrounded by the beauty of the Sonoran desert and picturesque views of the Galiuro Mountains, and Mt. Lemmon. San Manuel, AZ became the housing hub for copper mining for this area and the home of an in-town smelter in 1953. Now a place for snowbirds, retirees, older homes, restaurants, camping and the now super popular sport of UTV off-road adventures.
Peppersauce Motorsports and Rentals is a big shop in this small town and offers guided and self guided tours, UTV rentals, a shop full of apparel and off-road gear, service repair shop and is a proud sponsor for this amazing UTV event. Their hospitality never disappoints. They know the trails well and make sure everyone enjoys the many beautiful desert views and secrets this place has to offer. If you are in the area be sure to stop in and say hello, check out their store and sign up for an adventure.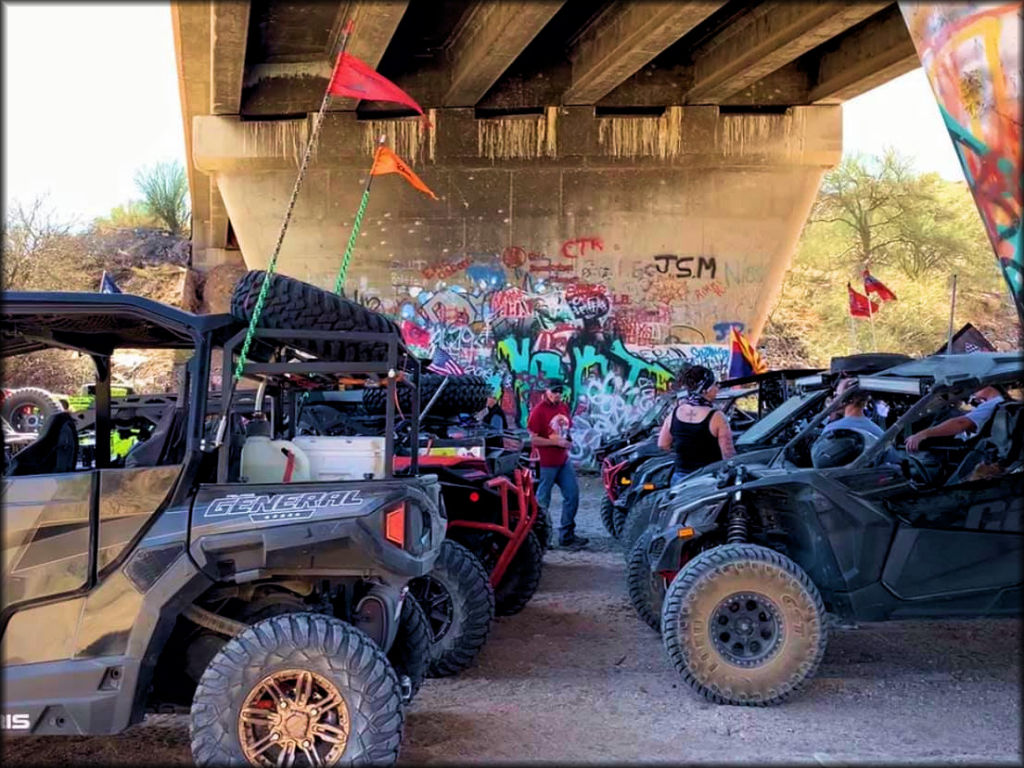 This UTV event was held March 26-28, 2021 for a fun-filled weekend of excitement. Starting the weekend off right for a Friday night fun ride this year with remarkable cloud filled skies that threatened for some weather. Instead we were blessed with an amazing backdrop of storm clouds filled with whip lights galore. The weather remained beautiful and we all truly enjoyed the night ride with friends new and old. There is just something about UTV lights at night that excites the soul. Especially when you are surrounded by the beauty of the Sonoran desert. This Miner's night ride included a lot of small rolling hills and washes with canyons hugging you. Amazing!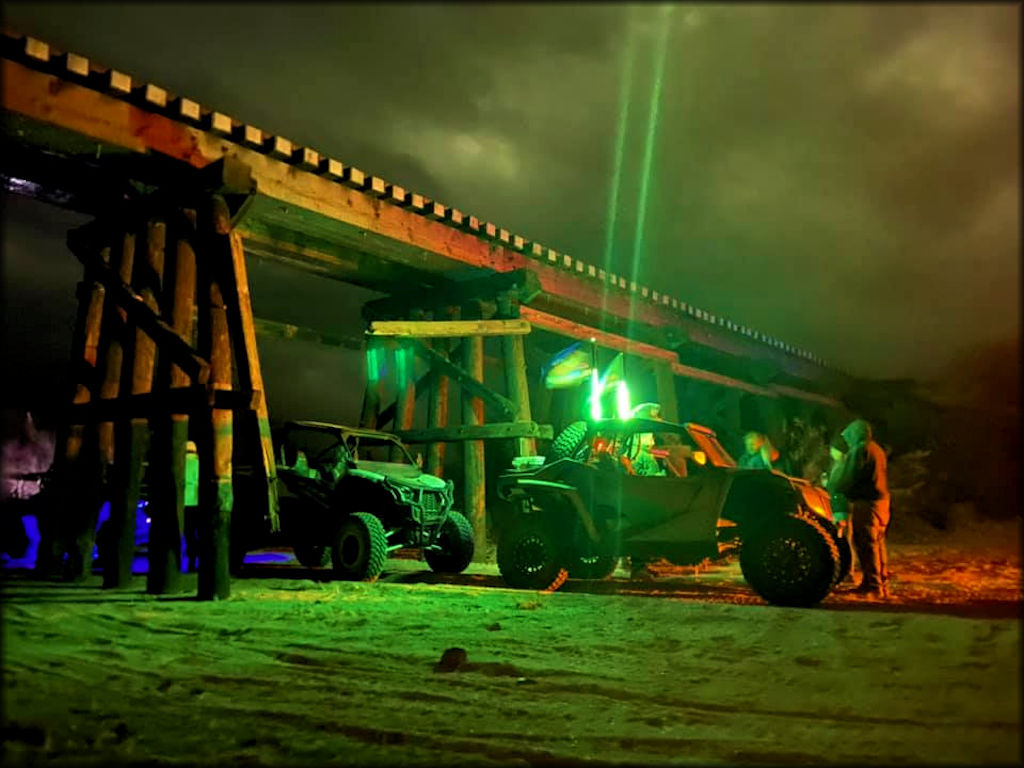 Saturday and Sunday are the longest rides including the Peppersauce Wash Loop and the Lemon Peel Loop. Both rides are 50+ miles and are filled with excitement. The rides boasted beautiful views, cave exploration, twisting and winding wash trails, saguaro forests, brides of wood and concrete, and even a large tunnel to drive through. Pack your snacks and your lunches, there is always plenty of opportunity when you stop. The stops are typically in a shaded area with enough room for your dogs, people, and kiddos to play, stretch and explore. Saturday night festivities continue with vendors such as Baja Racing Gear and CST Tires on board for all of your communication and tire needs. Grab a poker card from a vendor and see what hand you will end up with. The Poker is played throughout the Saturday rides and everyone has a blast trying their hand. Become cornhole King and Queen in the Saturday night cornhole tournament. Win prizes from awesome sponsors who provide everything from shirts, hats, light whips, tires, radios, speakers, coolers and much much more! Simply share your stories and enjoy the Saturday night fun amongst friends and meet plenty of new ones every time.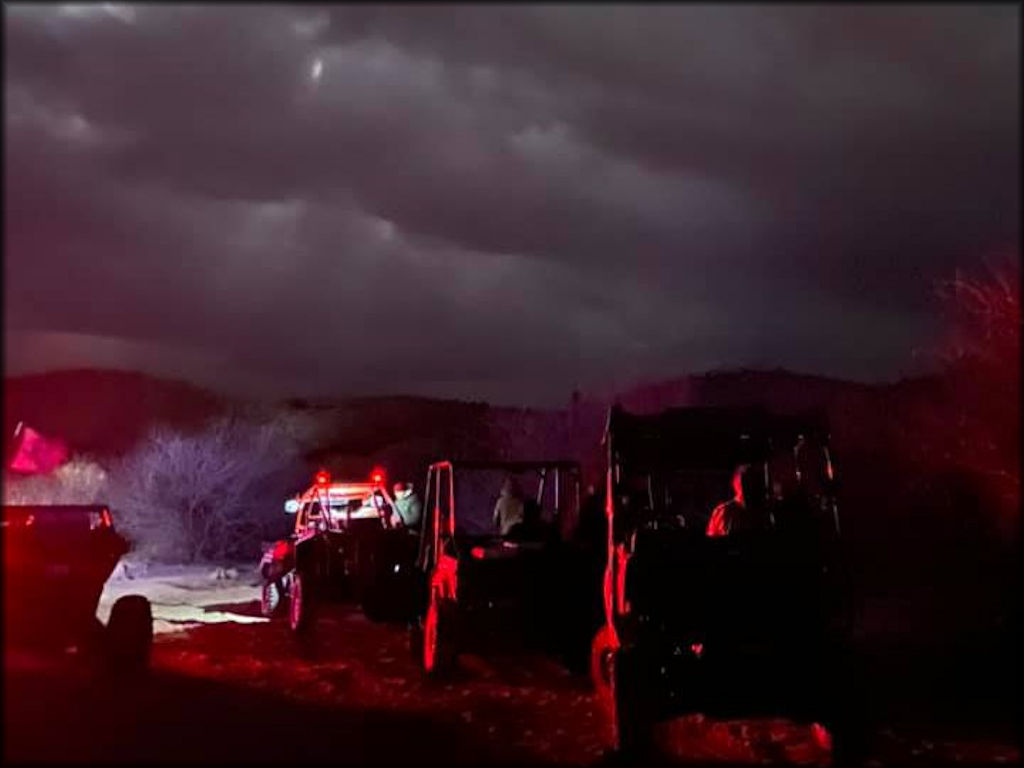 Breakfast, lunch and dinner were provided by Tortillas Mi Pueblito and it was truly amazing! The tortillas are HUGE and perfectly tasty to boot! Find them in Mammoth, AZ and see for yourself. The burritos are awesome and are jam packed with flavor and goodness. The planning and execution for these events could not be made possible without the many volunteers, sponsors and people who work tirelessly to make sure each experience is new, different and full of fun. A special thanks to the town of San Manuel and the guys at Peppersauce Motorsports for their hospitality and allowing us all to enjoy this incredible weekend.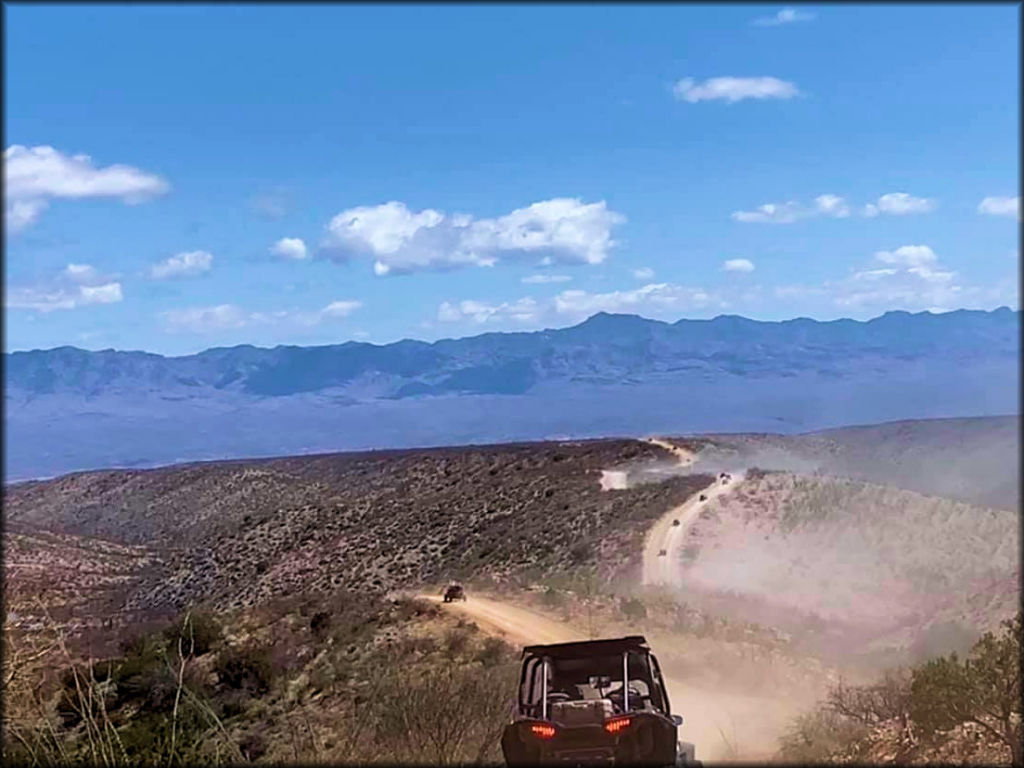 Adventure awaits at every turn in Arizona and UTV Offroad Adventures will help you find the experience you are after. For information for ALL Arizona upcoming UTV events visit www.utvoffroadadventures.com. Check out our Facebook and YouTube channel for pictures, videos and what everyone has to say!
We hope to see you all at the upcoming Gila Monster UTV Fest happening April 16-18, 2021. Come explore the beautiful Tonto National Forest that boasts spectacular mountain vista views only Arizona can provide. The town of Globe, AZ will welcome you with open arms and a remarkable experience to boot!