2023 Mormon Lake Grand Prix
Round 6 of the 2023 AZOP Race Series!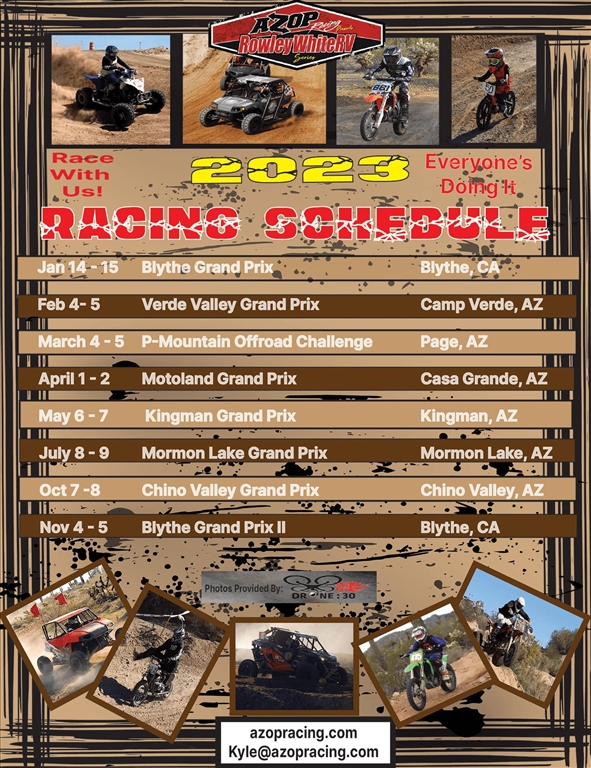 Round 6 of the 2023 AZOP Series is scheduled for July 8-9 near Mormon Lake, Arizona. Classes range from Novice to Pro. Event is open to ATVs, UTVs, trucks and dirt bikes!
Gate fee is $10/adult, $5/youth ages 6 to 12. Kids 5 and under are free. Camping is $30/vehicle/weekend. Only cash will be accepted at this event!
Race entry fees vary. See website for race schedule. Membership is required which can be purchased online.
For more information e-mail kyle@azopracing.com or call (623) 363-9665.