Verde Valley UTV Fest
A Weekend of Adventure in the Heart of Arizona
Article and Photography by Kim Krause (November 2023)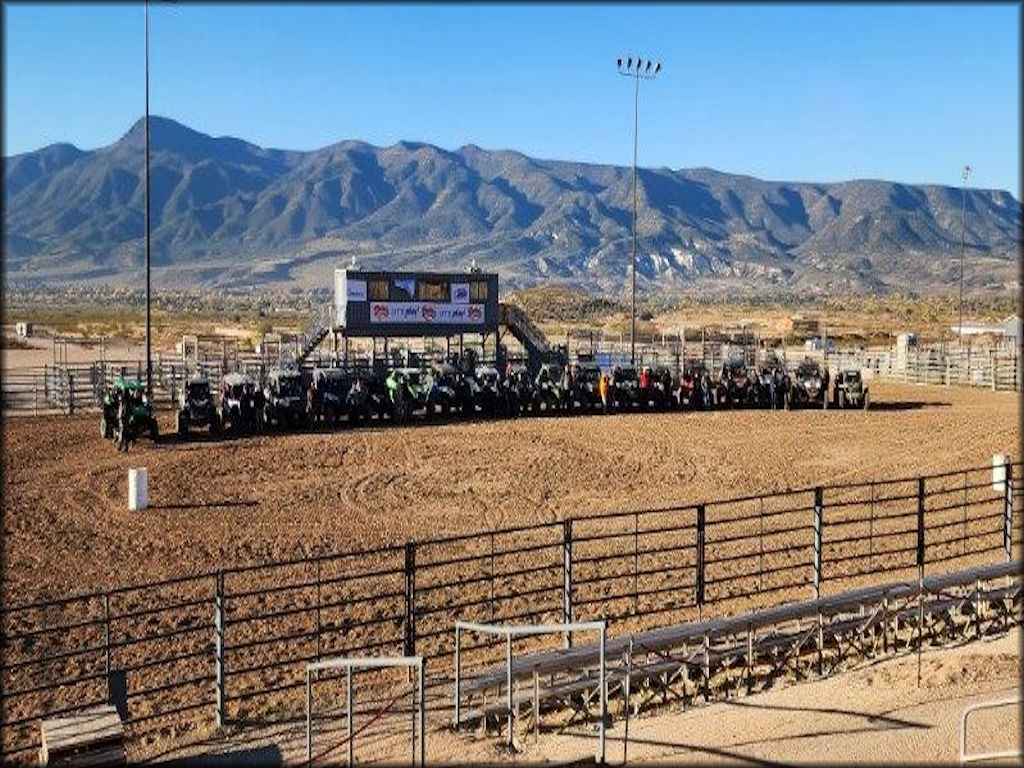 In the heart of central Arizona, where history meets adventure, the inaugural Verde Valley UTV Fest roared to life on November 10-12th, leaving a trail of excitement and memories for off-road enthusiasts. Hosted at the picturesque Camp Verde Equestrian Center, this first-of-its-kind event brought together UTV enthusiasts for a weekend of adrenaline-pumping rides, breathtaking scenery, and warm hospitality.
Setting the Stage in Camp Verde: A Town Rich in History
Camp Verde, situated 86 miles north of Phoenix and surrounded by the Prescott National Forest, provided the perfect backdrop for the UTV Fest. The town, with a history dating back thousands of years and influenced by Native American tribes like the Sinagua, Yavapai, and Apache, boasts a lush riparian area along the Verde River, earning its name, which means "green camp" in Spanish.
Warm Welcome at the Camp Verde Equestrian Center
Mary Phelps, the gracious host at the Equestrian Center, played a pivotal role in ensuring the success of the event. Offering dry camping facilities and providing delicious meals throughout the weekend, the Equestrian Center became a hub of camaraderie and adventure.
Night Rides and Daytime Thrills: A UTV Adventure Unleashed
The festivities kicked off with a Friday night ride, where 13 adventurous souls embraced the cold night air for a 25-mile journey. Saturday morning brought a buffet breakfast, setting the stage for two exhilarating rides—one to Stoneman Lake and the other to Mingus Mountain, both spanning approximately 85 miles.
The ride to Mingus Mountain took participants on a breathtaking journey of elevation climbs along narrow trails, offering spectacular fall colors and a surprise encounter with paragliders launching from the mountain's summit. Meanwhile, the Stoneman Lake ride, though rocky, rewarded riders with stunning red mountains, abundant wildlife, and a tranquil lunch spot by the lake.
Evening of Celebration: Bonfires, Raffles, and Veterans Tribute
After Saturday's adventures, participants gathered for dinners around a bonfire at the Equestrian Center. The evening was filled with anticipation as raffle winners were announced, poker champions celebrated, and a special tribute honored veterans on Veterans Day. Each veteran was presented with a USA flag and a UTV Offroad Adventures Flag in recognition of their service.
Sunday Farewell with Scenic Rides and Shared Memories
On Sunday, the group reconvened for a hot breakfast and a quick meeting before embarking on their final day's ride, completing the alternate route from the previous day. The event culminated with a sense of accomplishment, new friendships, and a desire for more off-road adventures in this spectacular corner of Arizona.
Beyond the Trails: Exploring Camp Verde's Treasures
While the UTV Fest showcased the thrill of off-roading, Camp Verde has much more to offer. Visitors can explore historical gems like Montezuma Castle National Monument, Montezuma Well, and the Fort Verde State Historic Park, preserving the town's rich heritage.
The Verde Valley UTV Fest marked a triumphant debut, weaving together great people, exceptional hosts, and trails showcasing the beauty of Arizona. As tire tracks fade, the memories of this unforgettable weekend linger, promising future gatherings and a continued celebration of off-road camaraderie in Camp Verde.
Make sure to check out all of UTV Offroad Adventures events at www.utvoffroadadventures.com