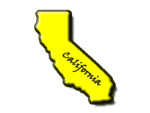 California City, CA
From: California City, CA

1) Take SR-14 north about 22 miles

2) Turn left (west) on SC-94 turnoff (about 100 yards after the BLM sign for Dove Springs)

3) Continue on dirt road. Stage anywhere.* (bowls to the left, plains and eventually canyons to the right).

*Note: There are a lot of nails and glass in the larger staging areas and turnarounds. Choose wisely.