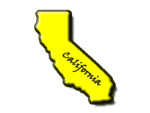 Hirschdale, CA
From: Reno, NV

1) Take I-80 west to Hirschdale exit (Exit 194)

2) Turn left (west) on Boca Dam Road

3) Follow this road across the railroad tracks.

4) If Boca Dam is closed, turn left just after the railroad tracks and stage in the gravel parking area. Ride across the narrow steel bridge to reach the trails.

5) If the dam is open, continue up the paved road and turn left at the top of the hill to cross the dam.

6) Staging is available at the large gravel lot on the left, or continue further for various day-use areas.