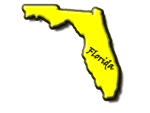 Lake City, FL
From: Lake City, FL

1) Take US-90 east about 8 miles

2) Turn left (north) onto FS-215/Mt. Carrie Road, continue about .5 miles

3) Park on the side of road.

For Wiggins Campground:

1) Take US-441 north about 1 mile

2) Turn right (north-east) onto NE Gum Swamp Road, continue about 8 miles

3) Look for a "Wiggins Camp" sign on the right, turn here.