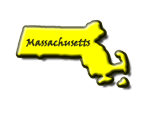 Wareham, MA
From: Wareham, MA

1) Take I-195 north to exit 21

2) Turn right (east) off the exit ramp onto Cranberry Hwy, continue 4.7 miles

3) Turn left (north) onto Sean Circle Road (into the trailer park), look for the dirt road coming off Sean Circle.

4) Turn right onto the dirt road (or left if you went the long way around Sean Circle), follow it through the gate

5) After crossing the creek, turn left, then continue all the way down, then turn right.

6) Pay at the honor station. The track is straight ahead.