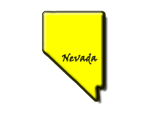 Reno, NV
From: Reno, NV

1) Take US-395 to Hwy 431 west (Mt. Rose Hwy)

2) Continue 3.2 miles (if you go past Fawn Ln. you've gone too far)

3) Turn left on CR-49 (road has a mailbox that makes it look like a private drive, it is not)

4) Continue .8 miles, road gets rougher.

5) Staging area is straight ahead.