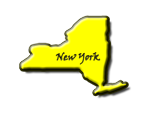 Andover, NY
From: Jamestown, NY

1) Take I-86 east about 75 miles to exit 30

2) Turn right (south) on SR-19, continue 3.3 miles

3) Turn right (south-east) to stay on SR-19, continue 9.9 miles

4) Continue straight on SR-417, continue 5 miles

5) Turn left (north) on CR-12, continue 1.2 miles

6) Turn right (east) on Jones Road, continue about 1 mile

7) Park office will be on the left (the big barn close to the roadway).*

*Note: If arriving after hours, you can make a U-turn from the park office and veer left at the fork to find camping. There are fire rings immediately along the right side of the road or continue straight, past the obstacle course for more parking/camping.