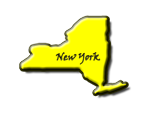 Blue Mountain Lake, NY
From: Saratoga Springs, NY

Note:***These are the APPROXIMATE driving directions to the park. Exact driving directions need to be obtained by contacting the property owners.

1) Take I-87 north to exit 23

2) Turn left (west) onto CR-35, continue .2 miles

3) Turn right (north-west) onto US-9, continue abut 4 miles

4) Turn left (west) onto SR-28, continue about 45 miles.