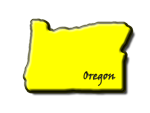 La Grande, OR
From: La Grande, OR

1) Take 2nd Street north about .5 miles

2) Turn left (west) onto Black Hawk Trail Lane, continue about 1.5 miles (road name changes to Fox Hill Road)

3) Staging area and campground entrance is on the right (east).

*Note: Fox Hill Road has a 17% steep grade. 4WD is recommended if towing a heavy load or trailer.