Tug Hill ATV Expo
2010 ATV Manufacturers Outdoor Expo And Trade Show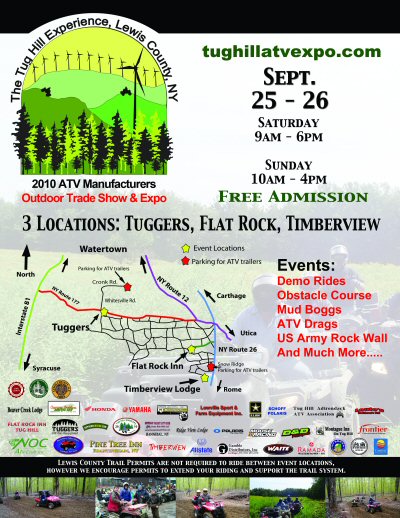 The 2010 Tug Hill ATV Expo is scheduled for September 25-26. The event will be held at three locations and will offer demo rides, mud bogs, ATV mud drag racing and much more! Admission is free.
Event locations will be held at Tuggers Grill, Bar & Campground, Flat Rock Inn and Timberview Lodge.
A Lewis County Trail permit is not required if riding between event locations but is needed if you wish to ride the surrounding 200-mile trail system.
For more information check the Tug Hill ATV Expo website.