XC Racing Addiction in Indiana
Indiana Leads the Way in Off-road Racing
Michael R. Brinkley (December 2015)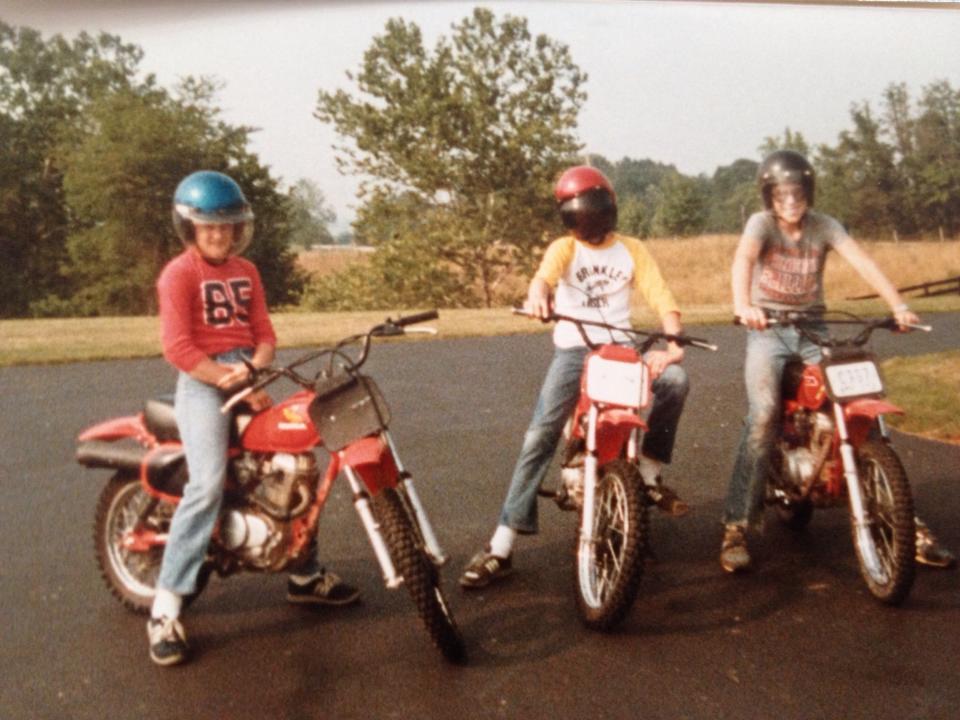 We all remember the first time we threw a leg over a dirt bike, or three/four wheeler. We twisted back that throttle and rolled out through a field surprised by the power rumbling between our legs, looking down at the front fender then back again at where it was pointed. After the first few introductory sessions we began to appreciate the wind beating against our chest, face, and legs, and of course, the feeling of being pulled back against the strength of our arms at the crack of the throttle. Hopefully you had a couple friends to chase around, and enjoy the imaginary world of freedom with. I want to get to the meat of this story swiftly, but I feel like everyone has a story about the person who introduced us to this glorious addiction, and I want to explain mine.
My Grandfather was a self-made man, a WWII hero badass, a golden glove boxer, philanthropist, and 35 year pioneer for a little company called Formica. He thought my brother and I would be less bored at the farm when we came to visit if we had something to ride. He bought us a 1975 Honda Z-50. Soon after, he bought a 1979 Honda XR80 for my older brother, he was obviously too big for the 50. Little did he know, he had, (in me) created a monster.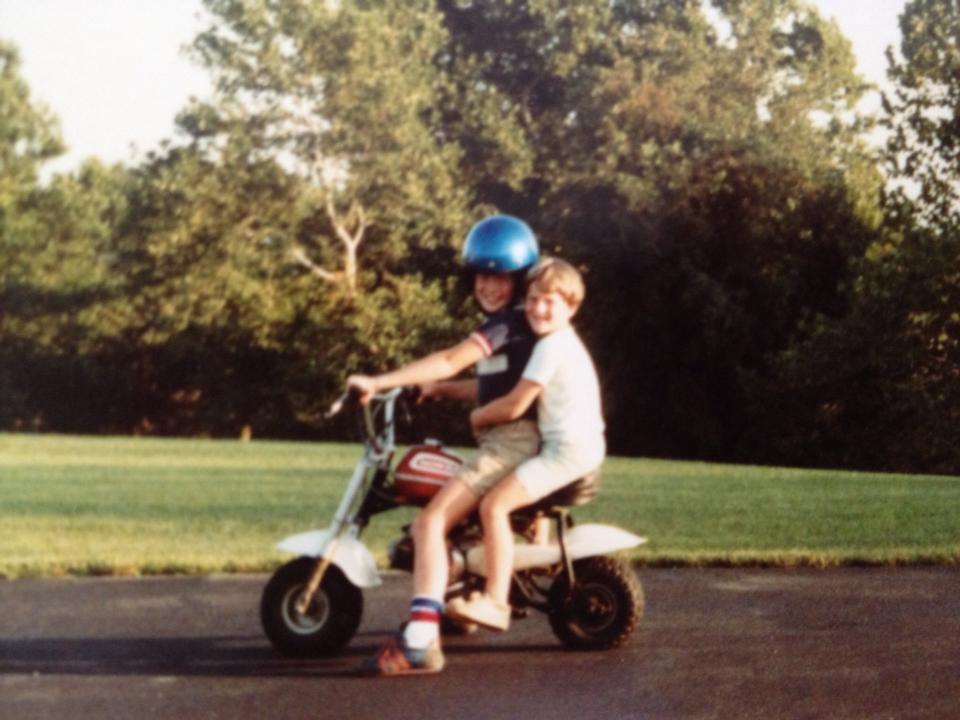 Recently, my ties to the sport have developed into something of an obsession. I would love to say it's because I'm such a die-hard rider and I couldn't imagine it any other way, but the truth is, the great state of Indiana has been burning a trail around mainstream off-road racing for quite a few years now. It started with the Black Water 100, (if you don't know what that is, please, stop reading and go do the research.) Men and women who rode their machines for fun, in their backyards, got to test their skills against hundreds of other like-minded, ATV and motorcycle enthusiasts in a grueling test of will, skill, determination, and endurance. Not to mention, how well a rider could prepare his or her machine for the worst experience EVER.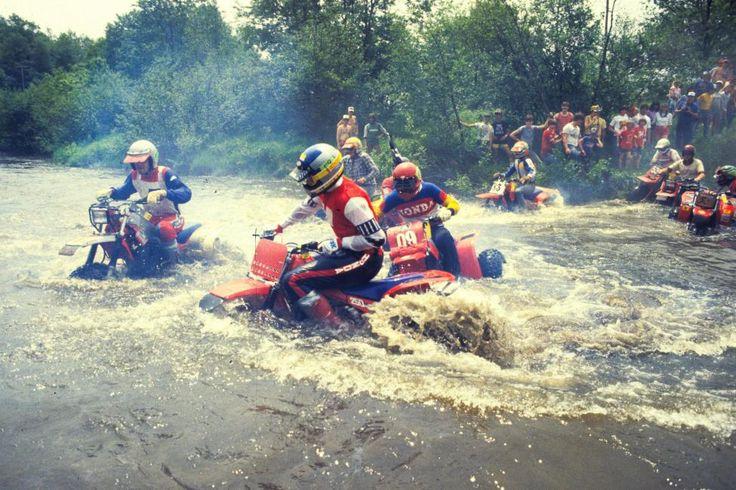 For me, when introduced by a family friend (and A rider) Marty Rogers, 1987 Indiana offered a harescramble race at Haspin Acres Off-Road Park. It was my first chance at 12 years old, to really see how my skill set stacked up against a gaggle of other top riders in the area. I borrowed one of Marty's bikes, and did surprisingly well despite the horribly wet conditions with a top three spot. (Thank you again for that Marty) When I grew up, (laughing to myself) I made sure my wife and kids all had something to ride, to pass the joy along.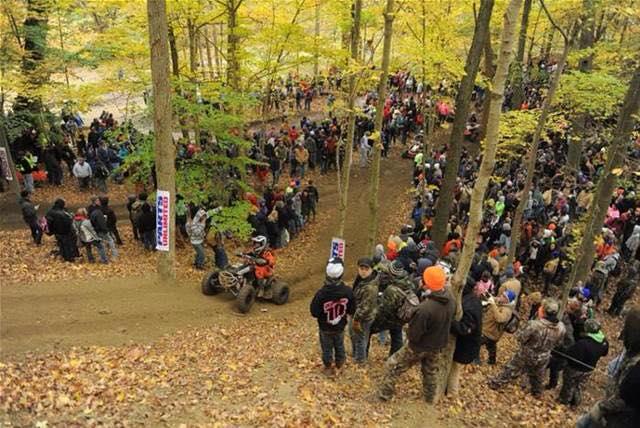 I started looking around on the net, on websites such as riderplanet.com and found that Indiana continues to hold the X Country flag high! Between Indiana and Ohio GNCC hosts 4 national level XC races. There are also 6 Regional XC racing series for those of us who don't have the money to drive all over the country chasing a championship. For anyone who loves to ride often, and has not tried an XC race, I urge you, please come out and try. 9 in 10 say they "will do it again for sure!" When you think of racing, I'm sure ESPN sports network, lights, money, and 140 foot triples come to mind, but the folks in the photo above came to see you in the woods, doing what you do, blasting up a steep hill with barely enough momentum to crest the breaker at the top. There is no better feeling than hearing their cheers, accomplishing things you didn't know you could, and seeing that checkered flag at the end, spent… I have loved seeing all the different places, enjoying the view and just riding, in the wind, like I was a kid again. Now I am the announcer, calling play by play, and running all over the place trying to catch the winners to get a post race, pre podium interview. It's a good life, and my wife and kids love it too. Winning…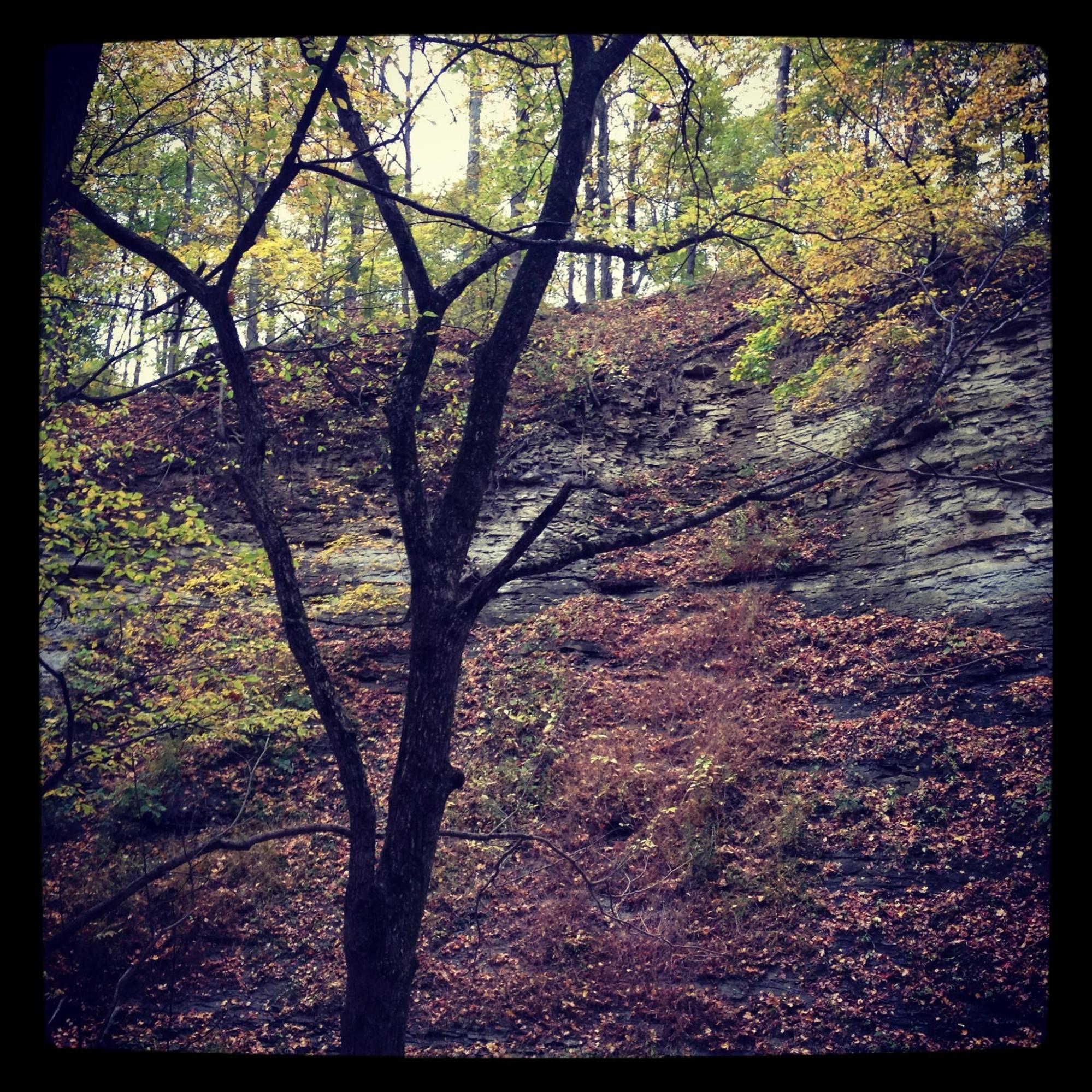 If you live in the central Indiana area, Ohio or Illinois, MidwestXC is probably the best choice for you. Owned and operated by Andrew and Tequila Bridgewater. Average track length has been around 6-7 miles for adults, 2-4 for youth, and usually 1 mile or less for PeeWee racers. Side Xside racing has been coming on strong too, every Saturday night during the schedule. The competition is getting better and better, and average racer registration count has gone from around 400 to just over 600 in the past two years. No AMA card required here. What that means for you is, more sponsor availability, more people in your class to beat, and more like-minded people to network with and grow your addiction! Check the schedule here on RiderPlanet.com, and visit the website at http://www.midwestxc.com/
If you live on the Western side of Indiana, and like a mixture of track, and woods riding, a new series popped up last year called Crossroads. Owned by Mike and Monica Deszi. Crossroads is AMA sanctioned (so you have to get your card) and is growing quickly. Average attendance numbers are beginning to grow, and I expect to see them competing for registration with some of the top series in the next few years. They have youth and adult classes for bikes, and quads alike. Check them out here at http://crossroadsracingseries.com/
Mid-America or MAXC series is also an AMA sanctioned series based in Indiana. MAXC has been struggling the past few years, but still runs a good race. Not being familiar with the series, I can't offer much information on track size for you, but hopefully you'll give them a look here at MAXC Racing - Mid America Cross Country Racing
Which boasts the National Outdoor Monster Energy MX championships, and the Ironman GNCC!
In conclusion, make sure you hit a GNCC national event when they are in town, (after you've gotten your feet wet with the regionals.) You can, and should check out the National schedule here GNCC Racing - America's Premier Off-Road Racing Series There are a few other small series in the area, with Ohio being close, and Pennsylvania, Illinois etc… The point is, Indiana seems to be paving the way toward the introduction of our sport to the world, thanks to all the generous landowners, dedicated staff members, and die-hard, addicted racers out there. If you're in town, and you have time to come watch a race, I highly recommend it. Huge thanks to Rider Planet for helping us get the word out!
Author:
Michael R Brinkley
Bangdup Racing
Announcer for MidwestXC