2022 Canyon Xmas Grand Prix And Team Race
Final Round of the 2022 AZOP Series!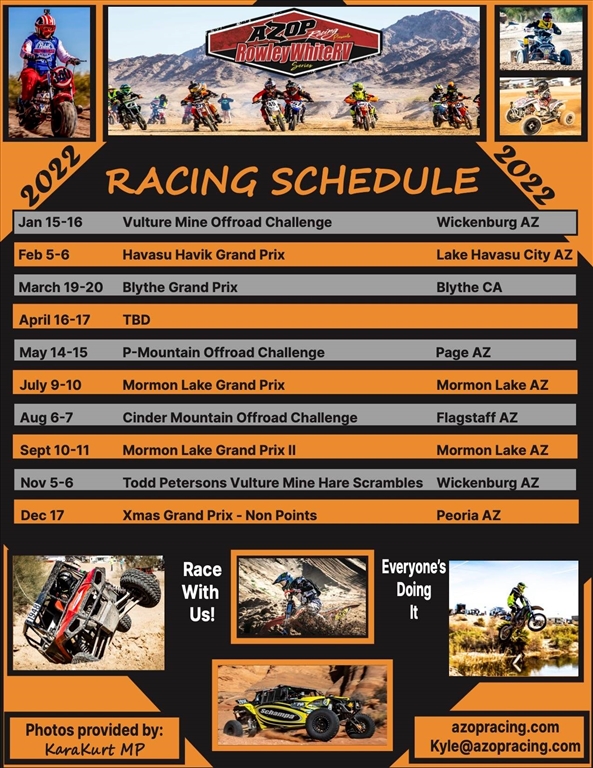 The final round of the 2022 AZOP Series is scheduled for Saturday, December 17 at Canyon MX near Peoria, Arizona. Classes range from Novice to Pro. This is a non-points event but ATVs, UTVs, trucks and dirt bikes are welcomed!
Gate fee is $10/adult, $5/youth ages 6 to 12. Kids 5 and under are free. Camping is $20/vehicle/weekend. Only cash will be accepted at this event!
Race entry fees vary. See website for race schedule. Membership is required which can be purchased online.
Bikes, Quad, Trike - $85.00
Pro Bike/Quad - $120.00
Minis - $55.00
UTV - $50.00
UTV Pro - $245.00
Co-Drivers- $25.00
Trucks/Buggies Sportsman - $400.00
Trucks/Buggies Pro - $600.00
Unclassified - $25.00
Transponder - $10.00
For more information e-mail kyle@azopracing.com or call (623) 363-9665.