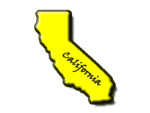 Santa Clarita, CA
From: Newhall, CA

1) Take Lyon Ave to Hwy 14 E (Antleope Valley Freeway)

2) Exit at Sand Canyon

3) Go North (left) on Sand Canyon to Sierra Highway (East)

4) Turn right on Sierra Highway (east)

5) Travel 5 miles (approx) to Rush Canyon Road (sign on left side of road)

6) Follow Rush Canyon Road toward main staging area, also staging 2 & 3 further along the road.

**Note: No stopping, unloading, or OHV riding permitted on Rush Canyon Road.**

For Sierra Pelona Ridge Trailhead:

From Santa Clarita, CA

1) Take Bouquet Canyon Road north about 13 miles

2) Trailhead is on the right (east).

Note: Pelona Ridge Trailhead is about located about 1 mile north past the Big Oaks Lodge.