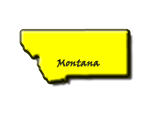 Darby, MT
From: Missoula, MT

For Sleeping Child Staging Area:

1) Take Hwy 93 south about 40 miles

2) Turn left (south-east) onto Hwy 38, continue .7 miles

3) Turn right (east) onto Sleeping Child Road, continue about 11 miles

4) Staging area is on the right.

*Note: After parking take FS Road 273/White Stallion Road west about 12 miles to Loop 1.

For North Fork Road Staging Area:

5) Continue south on Hwy 93 about 18 miles

6) Turn left (east) onto Rye Creek Road, continue 5.5 miles

7) Turn left (north) onto North Fork Road, continue 5.3 miles.

For Rye Creek Staging Area:

8) Continue east on Rye Creek Road 2.8 miles

9) Staging area is on the left.

*Note: After parking continue north on Rye Creek Road for about 1 mile to access Loop 2.