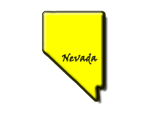 Reno, NV
From: Reno, NV

1) I-80 west to Exit 5

2) Proceed through the roundabout, continue about 1 mile

3) Staging area is on the right.

For Henness Pass Staging Area:

1) I-80 west to Verdi

2) Take exit 5 (last exit before Boomtown)

3) Continue straight about 2.5 miles from the bottom of the exit into Verdi

4) Turn right (north) on Bridge Street, continue about .5 miles.

5) Turn/veer right onto Dog Valley Road which turns into Hennesse Pass Road, continue about 1 mile.

6) Continue straight to stay on Hennesse Pass Road (you will pass Sunrise Creek Road on the left).

7) Follow the road about 2 miles. Staging area will be a large dirt parking area.