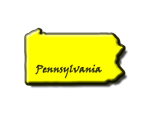 Rainsburg, PA
From: Bedford, PA

For 326 Staging Area:

1) Take Hwy 326 south about 10 miles

2) Staging area is on the left (east).

For Refuge Trail Staging Area:

3) Turn west past the 326 Staging Area onto Blankley Road, continue about 2 miles

4) Veer right to stay on Blankley Road, continue .7 miles

5) Staging area is on the left (south).

For Tower Road Staging Area:

6) Continue south about 2 miles past the intersection for Blankley Road (road name changes to Martin Hill Road)

7) Turn right (west) onto Tower Road, staging area is on the immediate left.