Affordable Camping In California?
Yes. With Great Scenery And Recreation!
RP Staff (November 2019)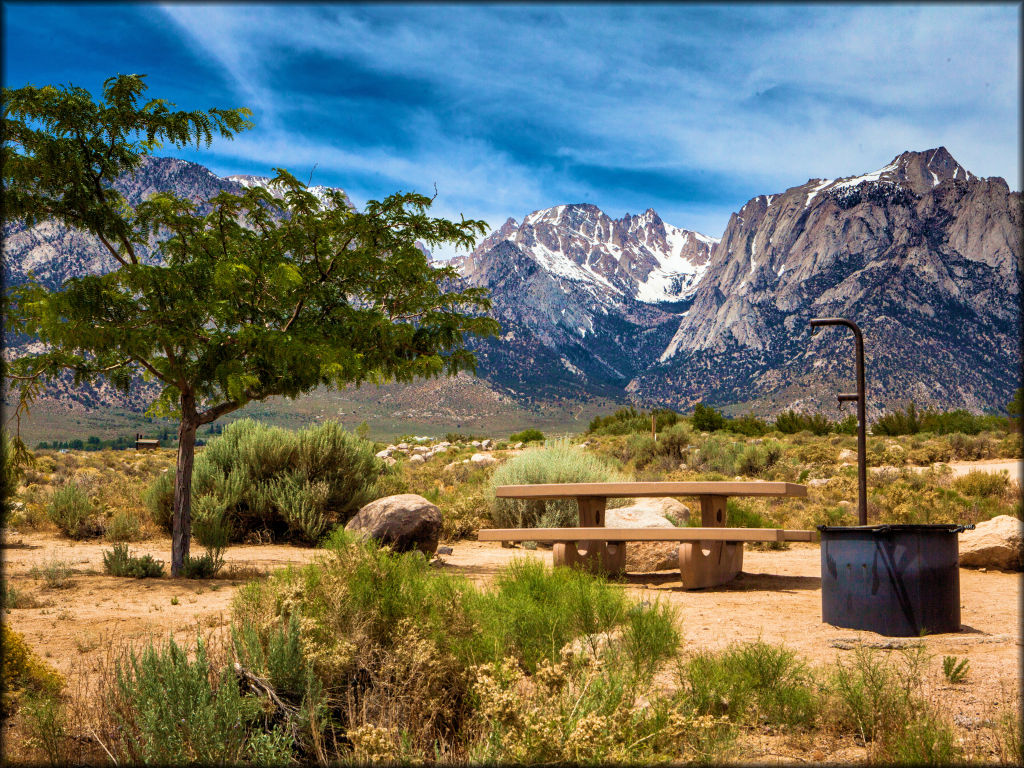 Very quickly after spring rolls in, the southwest can become unbearably hot. Whether you are vacationing or full-timing in an RV, you may be looking for something similar to Quartzsite in cost, without the blazing summer temps. Luckily there are still some affordable long term camping options in northern California with cooler temps, great scenery and plenty of nearby recreation, events, and activities.
Similar to the Quartzsite LTVA, the Bishop BLM District rolled out a long term camping program in 2017, which allows visitors to camp up to 180 days per year at designated campgrounds. The long term permit covers 30 consecutive days at an approved campground instead of the standard 14-day limit. As of 2019 the price was $120/one month or $320/three months and it covers five campgrounds (Crowley Lake, Horton Creek, Pleasant Valley Pit, Goodale Creek and Tuttle Creek). If you only need to stay a few days then it makes more sense to pay the nightly fee (all are just $8/night except Pleasant Valley Pit which is $5/night). But if you plan to stay longer and want to avoid moving your rig around then the long term camping permit is the way to go.
Permits must be purchased in person at the Bishop BLM Office between Monday through Thursday from 8am to 4:30pm. Discounts are available for Interagency Senior Pass and Interagency Access Pass holders.
BLM - Bishop Field Office
351 Pacu Lane
Bishop, CA 93514
(760) 872-5000
The campgrounds listed below are measured in miles from Bishop, California. All are located close to Hwy 395, which makes it convenient traveling to and from each campground.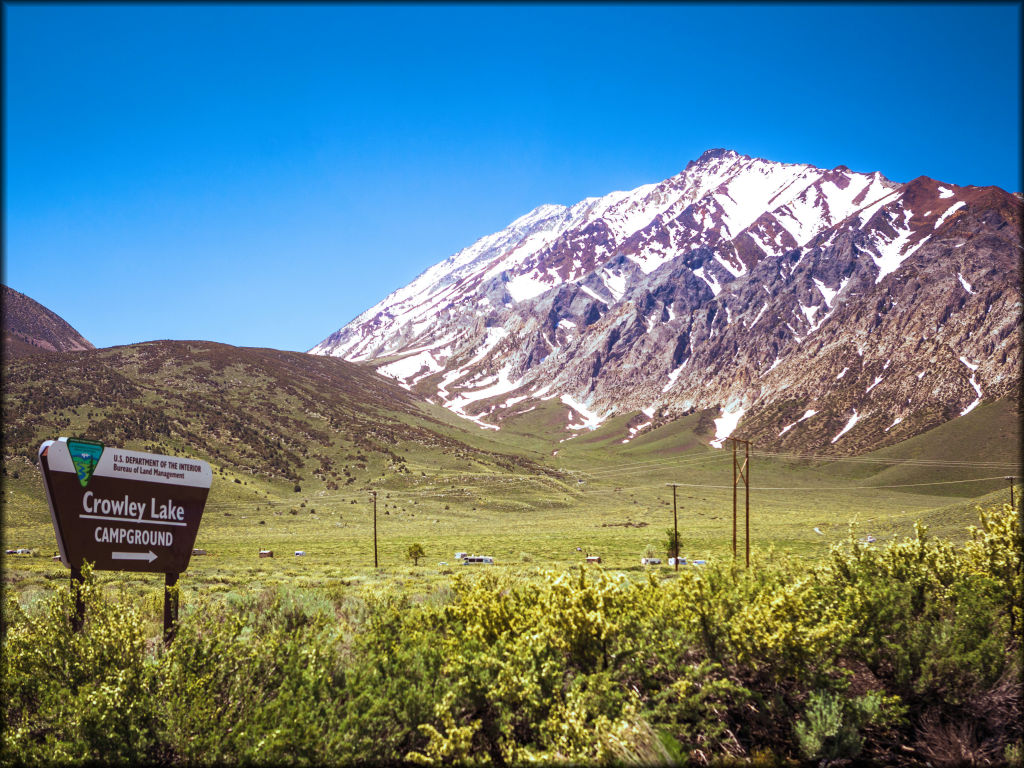 Crowley Lake Campground- 30 miles north
This campground has 47 sites, each with a picnic table and BBQ grill. Amenities include a vault toilet, drinking water and dump station. The area has some nice views of Crowley Lake to the east and the Sierra Mountains to the west. Groceries are located about 2 miles south. A full service marina is located right across Hwy 395. Services offered include a boat ramp, tackle shop, RV hookups and cabin rentals.
There are no ATV trails here but Mammoth Lakes is just 10 miles north which has some really cool camping spots with direct offroad access. This campground has a seasonal closure which runs from October 31 until spring. Exact opening dates vary so call first before heading up.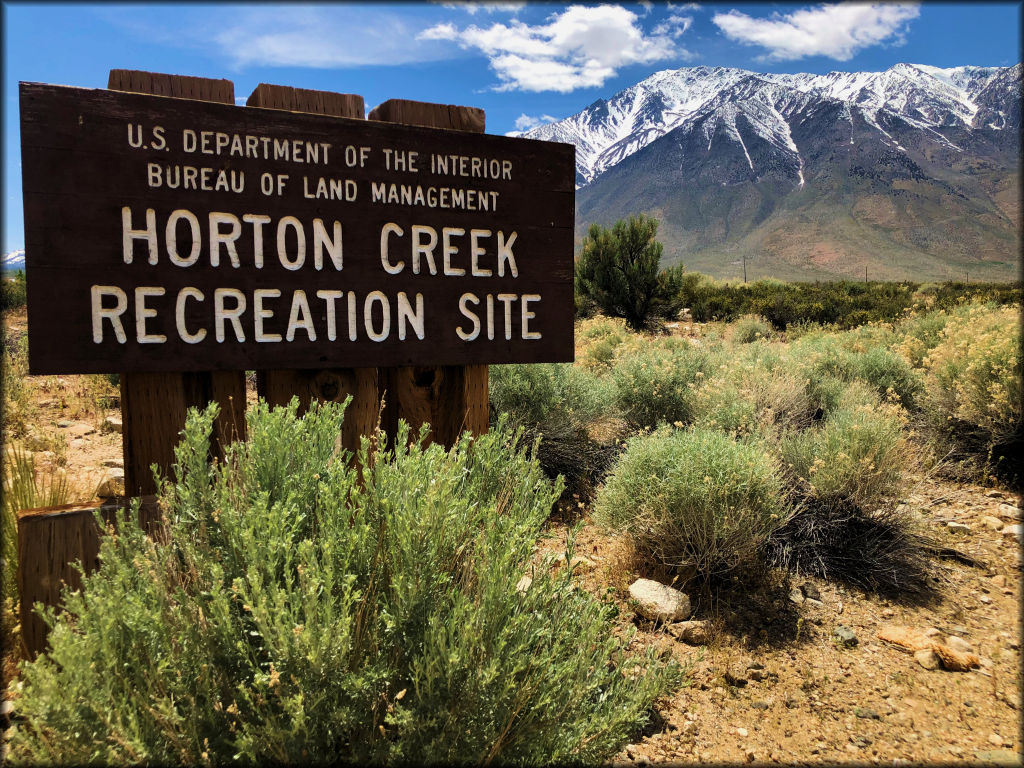 Horton Creek Campground- 12 miles west
This campground borders a shallow creek and offers access to Tungsten Hills, a popular spot to ride ATVs and dirt bikes. Each site comes with a picnic table, fire ring and lantern holder. Campsites are surrounded by various sagebrush and some trees. Amenities include drinking water and a dump station. This campground has a seasonal closure which runs from late October until spring. Call for exact opening dates before heading up.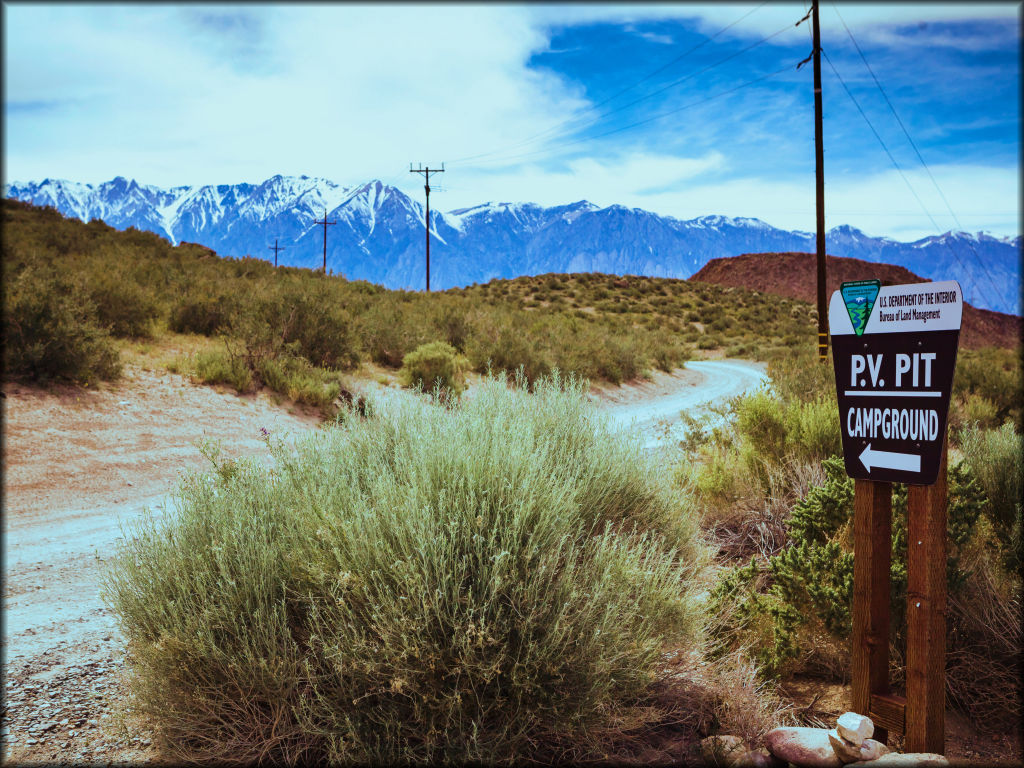 Pleasant Valley Pit Campground- 5 miles north
Pleasant Valley Pit campground has 75 sites, each with a picnic table and BBQ ring. The scenery is typical high desert, so there is very little vegetation. There is no drinking water or shade so bring your own.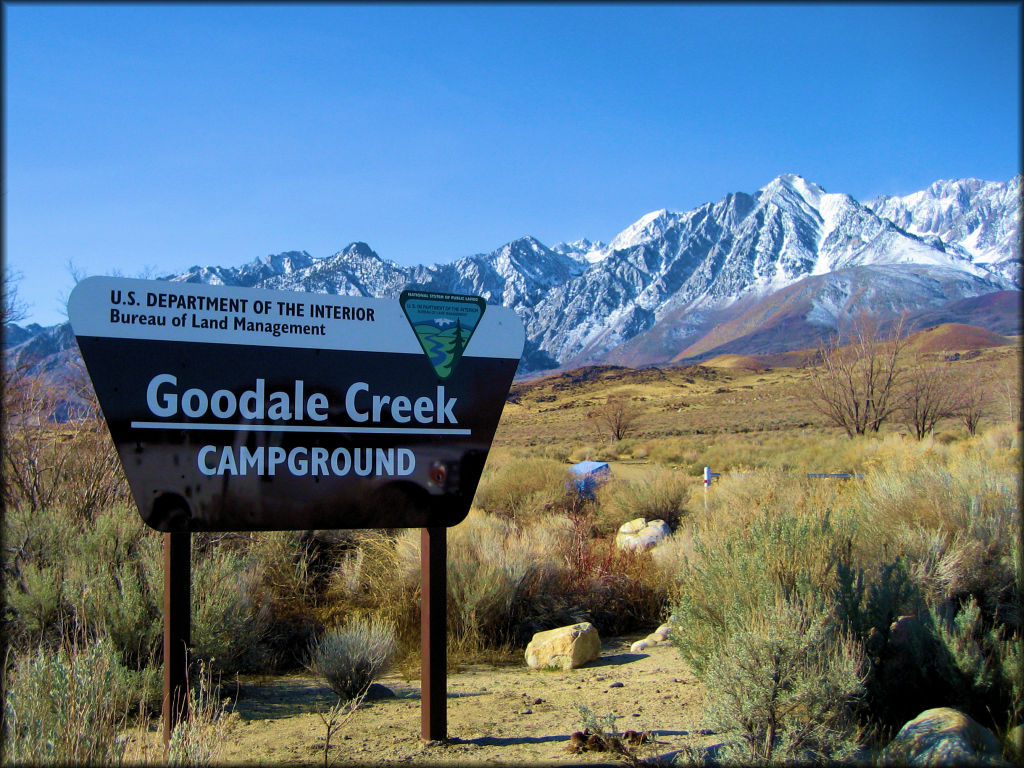 Goodale Creek Campground- 30 miles south
This campground has 43 sites plus five pull through spots. Each site comes with a picnic table, BBQ ring and lantern holder. Some sites have a shade tree but there is no water or dump station so bring your own supplies.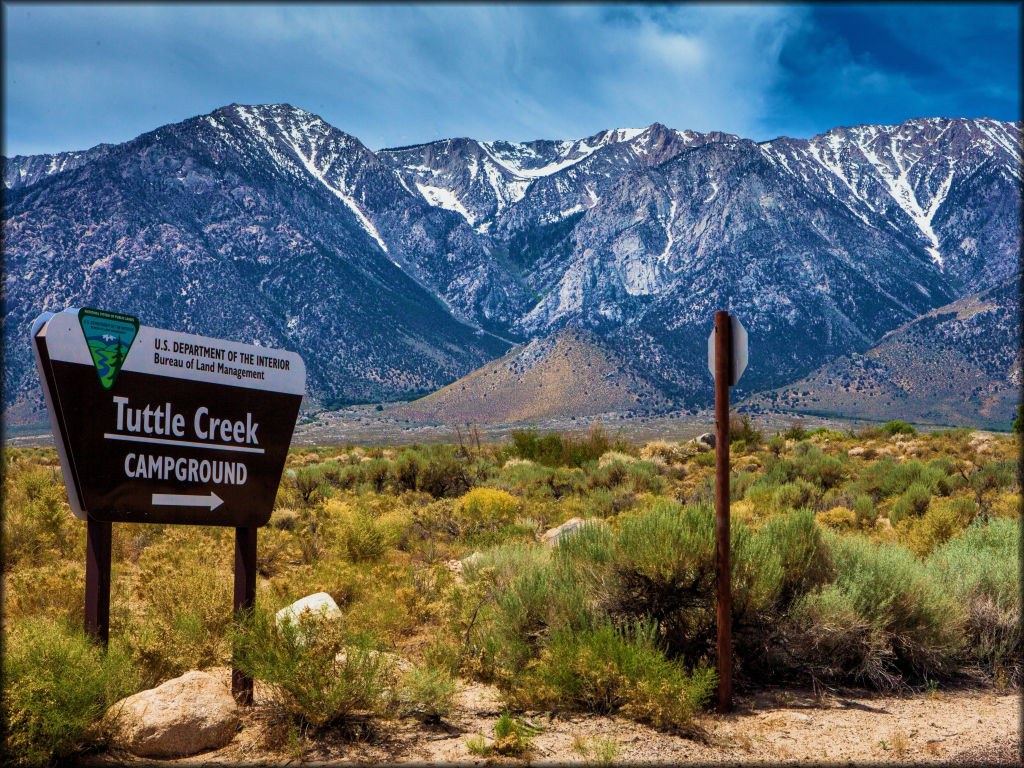 Tuttle Creek Campground- 60 miles south
This campground has 83 sites, each with a picnic table, BBQ ring and lantern holder. Water is available but only between March through October. A dump station is provided but a small fee is charged. There are even a couple equestrian sites with a corral. Groceries and supplies are just five miles away in Lone Pine.
Some Nearby Attractions
Another bonus to camping near Bishop is Mammoth Lakes is a short distance away. With hundreds of miles of offroad trails on National Forest land and plenty of free campgrounds with direct trail access, this area is worth checking out. Another big event that is held in late June is Mammoth MX. This pristine natural terrain motocross track is only open for two weeks a year, and attracts both amateur and professional racers from around the country. Other offroad trails that are close by include Buttermilk Country and Poleta Canyon.